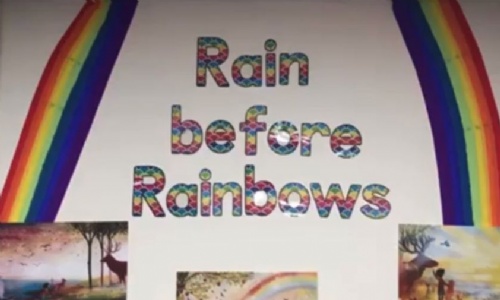 Our school is filled with beautiful rainbows! To celebrate World Book Day the whole school shared and enjoyed the uplifting story 'Rain Before Rainbows' by Smriti Halls. Together we created our own stunning whole school rainbow; children from every year group contributed their fabulous pieces of work to make the rainbow that has filled our long corridor. Isn't it lovely?
As you can see, all around the school there are poems, stories, artwork and class rainbows created in all different ways. You have all been very creative! Our wonderful library also has its own special rainbow too– made from front covers of children's books!
We are very proud of all your contributions- thank you!