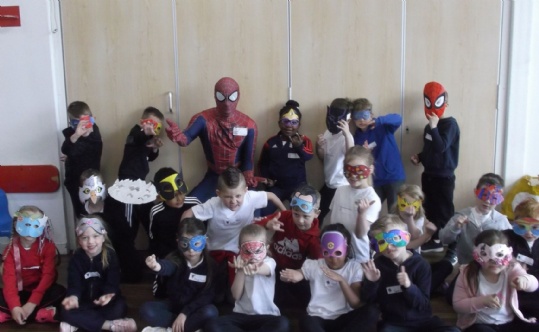 Spider-Man paid pupils a visit as part of the Avenger Training Academy!
The day we have all been waiting for finally arrived! After sending our letters of application to Spider-Man, we finally got confirmation that we had been accepted to attend the Avenger Training Academy.
Spidey was there to meet and greet us and thank us for our letters. We then took part in a range of Avenger training activities, coached and encouraged by Spider -Man himself.
We are pleased to let you know that everyone in Year 1 passed the training course and were all given certificates to prove it.
We all agreed that it was the best day EVER!!!