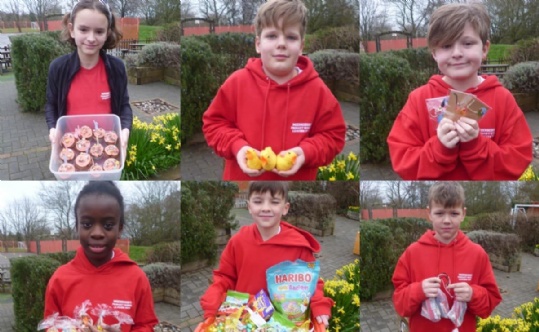 Year 6 hosted an exciting Easter themed bake and craft sale! Year 6 children were incredibly generous with their donations of chocolate, cakes and crafts. We want to say another huge thank you to the children's families and friends who helped to make this happen. Once again, the children impressed staff and parents with their enthusiasm and manners.
We were amazed to raise an enormous £486; this will go towards the children's 'Lasting Gift' for the school. Thank you to everyone who attended and supported our fantastic Year 6s!
Here is a quote from one of our MC parents:
"Our children loved picking out a couple of bits from the craft and chocolate sale. They were very happy with their cake, cookie and goodie bags!! The Year 6s were friendly and very polite, most notable they were very kind and patient... Thank you and well done to Year 6!!!"