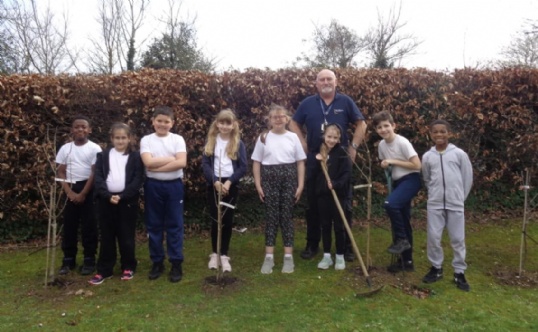 Thanks to the charity 'From The Ground Up', Miers Court have been given four small fruit trees (two pear and two apple trees) as part of a healthy eating initiative, and to help us start our new mini orchard.
We are very grateful for our wonderful caretaker, Mr Hartland, for planting them in our happy garden for us. Year 3 and 4 Friday club will be looking after them as well as beginning to plant some more vegetables over the coming weeks.
We look forward to sharing more news with you as our garden starts to grow.