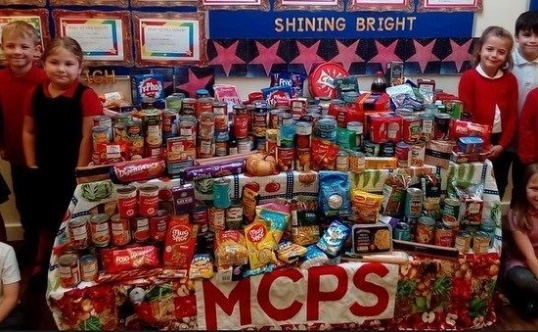 We held three harvest festival assemblies and received so many contributions!
To celebrate harvest, we held three harvest festival assemblies where children in each phase were able to perform to their peers. There were poems, readings, songs and even scarecrow hats! We recorded the performances so that all the children across the school could watch each other perform in their classrooms. Well done everyone, you worked so hard rehearsing and your singing was just beautiful!
We have been overwhelmed by the generosity that our community have shown with the contributions to our collection. Thank you so much for your support and open-heartedness – you are all amazing! Staff from Helping Hands collected the donations and the food will soon be helping people in our local community.