Welcome to Year 4!
In Year 4, we have two classes: Flamingo Class and Macaw class.
Please click on the links below to see what we have been up to lately in Flamingo and Macaw Class.
Social Story
Each year, we create a Social Story for our individual year groups. The aim of the Social Story is to help children become accustomed to their change in environment as they progress upwards through the school. It outlines how their classroom will look, who their teachers are, and how the school day may look. Our Year 4 social story can be found here:
Curriculum

Gallery

Student Work
The Year 4 team set the children a task of creating Native American animals using natural resources. The children created a wide range of animals from wolves to eagles. We are blown away by the talent we have in Year 4.
The children were set a challenge by Miss Wood, to create a thinking hat. The children were tasked to write motivational words and phrases. We particularly liked Finley's "Fin-king hat".
The Year 4 team were overwhelmed by this creation by Nadja, using a variety of art materials she created the most beautiful Native American headdress artwork. We couldn't wait to share this with you!
Special shout outs - This term the children have been extremely busy, but there are a few shout outs that we wanted to share with you. Holly, Ryan and Sonny's dance to The Greatest Showman via zoom, Finley's long dance to The Greatest Showman, Isla I's emotional dance and the incredible acting to Jack and the Beanstalk by Ryan C (who played every single character!)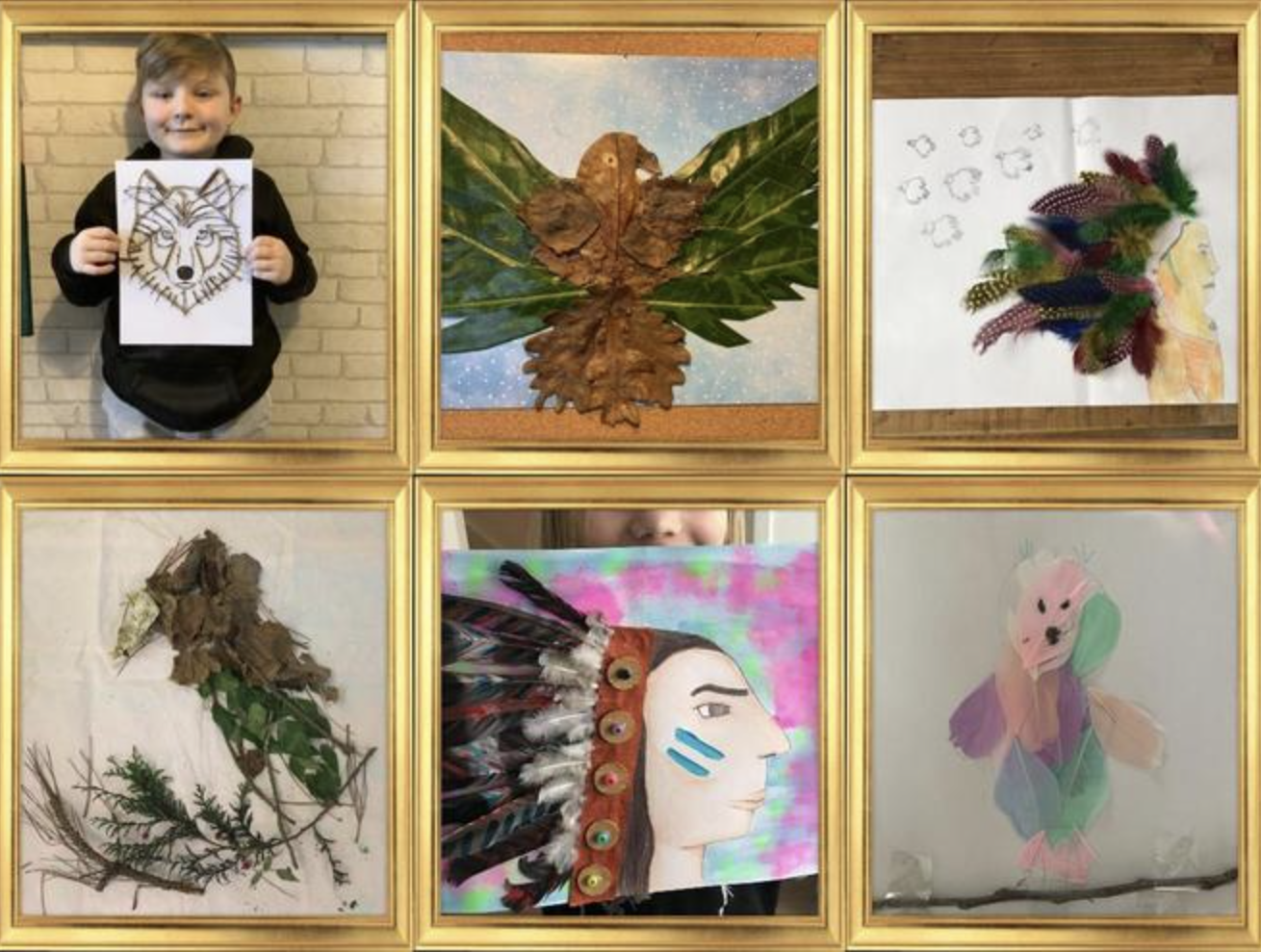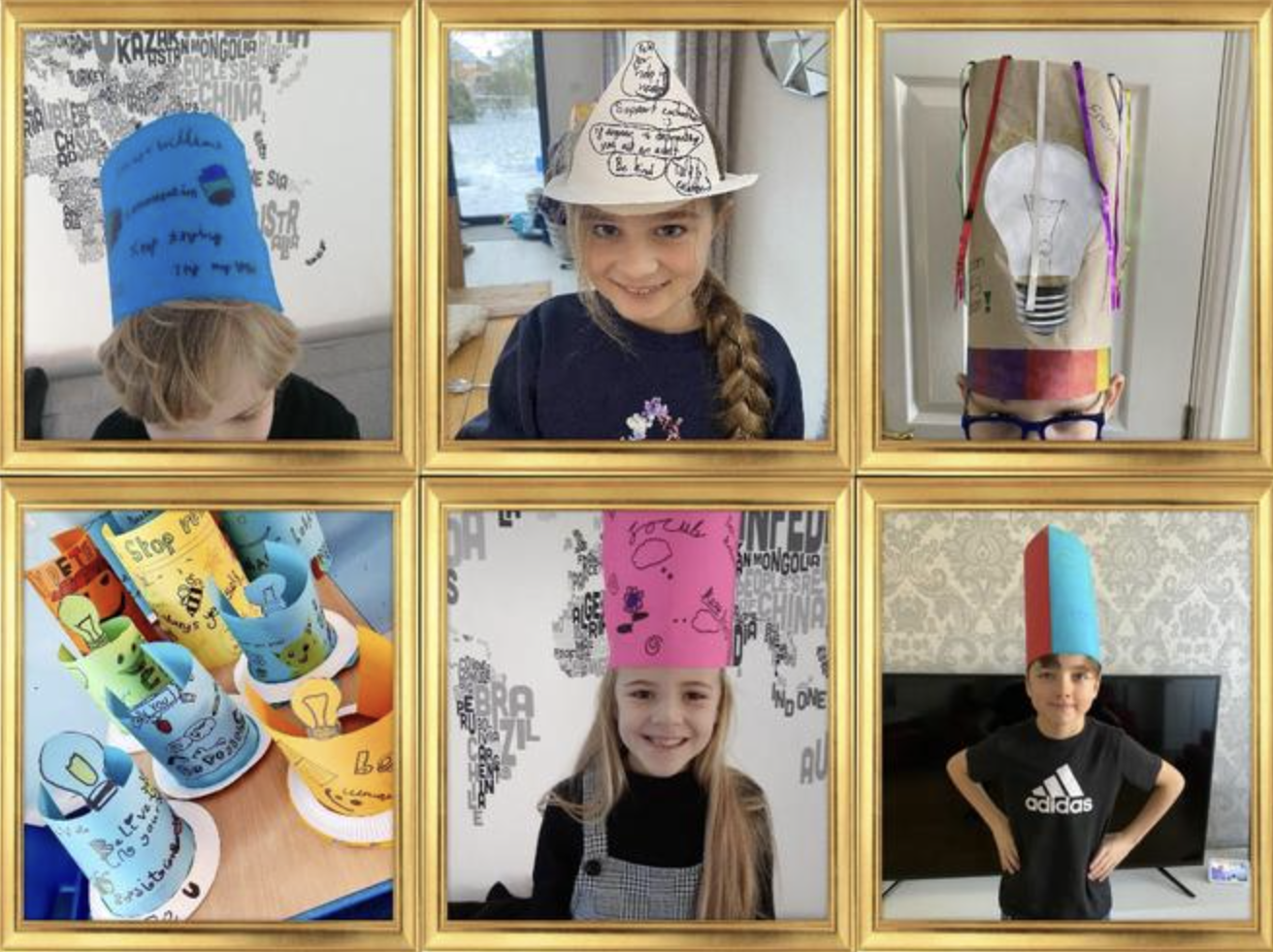 Miss Wood taught us the steps to a Maori Haka, we had a lot of fun learning these new steps. We were split into two teams and had a dance off! Group A won the best rehearsal and Group B won the best real performance. Miss Wood was very impressed with those at home, a lot of good Haka dances there too!
Mrs Wright taught us yet another amazing art lesson, how to make dreamcatchers! We had to use a variety of skills to create the dreamcatcher and we used a variety of resources. What do you think?
The children in Flamingo class created their own self-portraits after the Mental Health assembly on Monday. They drew their body and then wrote how they express themselves around the outside. On the inside the children wrote or drew how they were feeling that day. It was a great discussion as we all had similar feelings on a Monday morning; hungry and tired!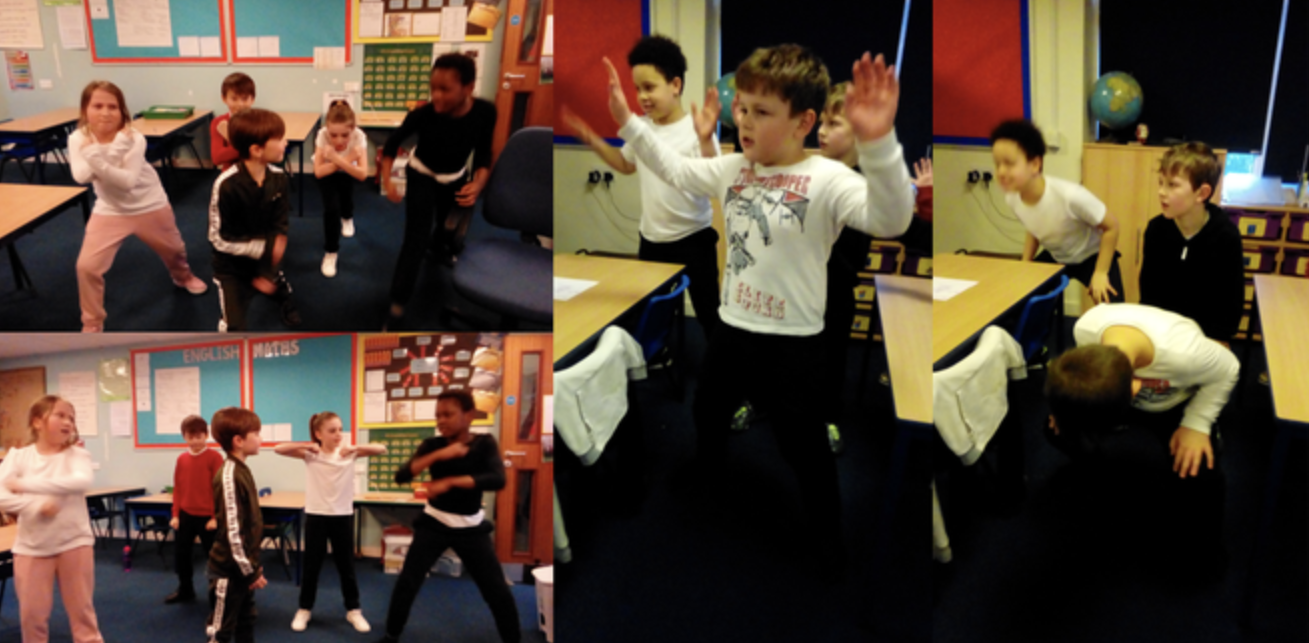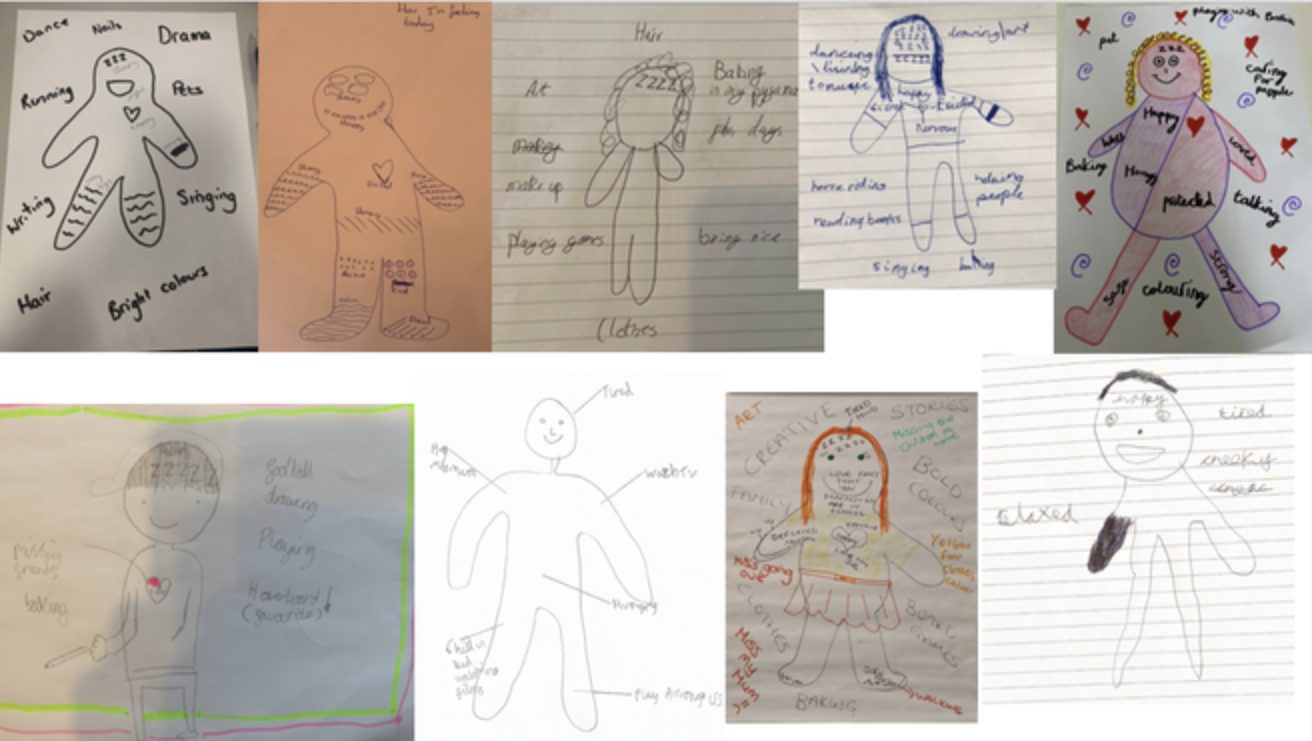 In English this week we have been creating our travel guides using persuasive language. We have been editing ones our teacher have written during live lessons and using this discussion in our own writing. In Science this week we have been exploring more about our new topic, electricity. We watched videos on circuits and had to answer questions on this. Finley H from Flamingo class worked with his grown ups to create a circuit that lit a bulb. In RE we have further explored Sikhism and how Vaisakhi is an important festival. They flew kites in celebration so we created our own ones.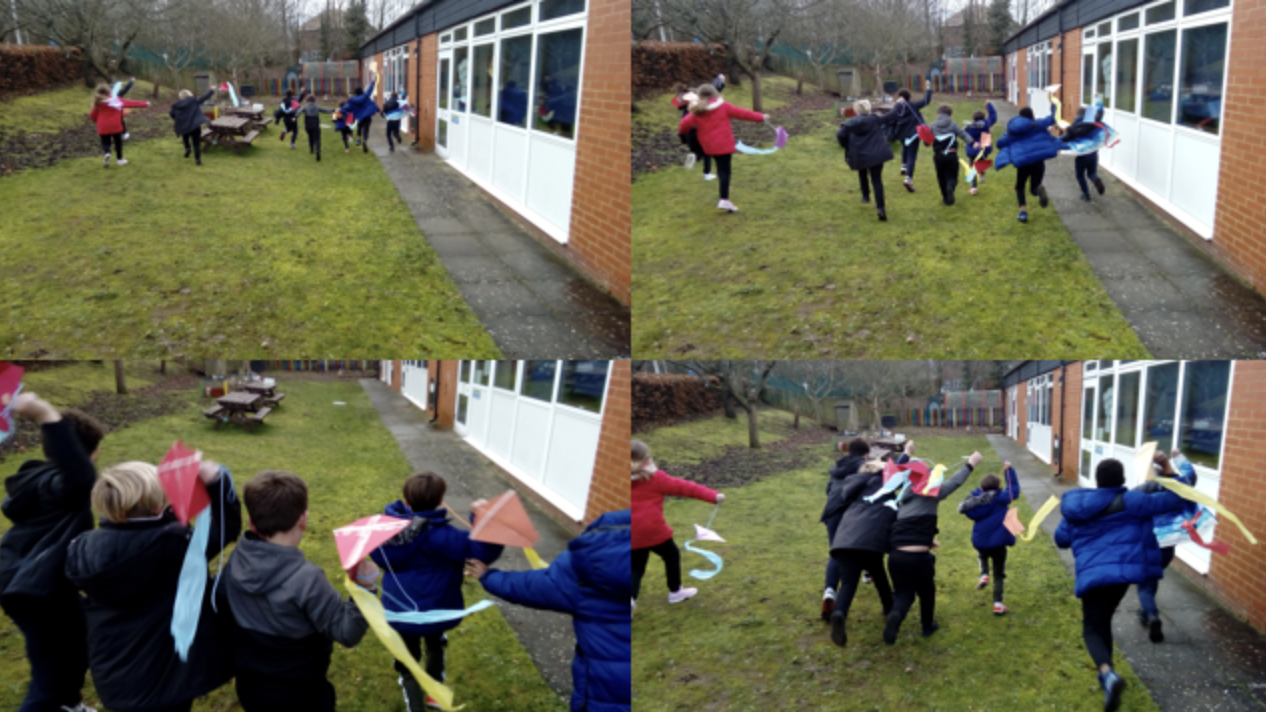 This week we have been hard at work learning from home. In our English, we have been exploring different travel guides, and how they persuade us to visit the place they are advertising. We are also using our research form past weeks on American states to then plan and write our own travel guide!
In geography, we put our skills to use as tourists, and planned a day out at one of the most popular attractions in Florida, Disney World! We have learnt about the 10 Sikh gurus , and why they are important, we have trained like avengers in a range of PE challenges, learned to make music using objects around the home as instruments, and have enjoyed another of Mrs Wright's art activities, this week making an articulated snake!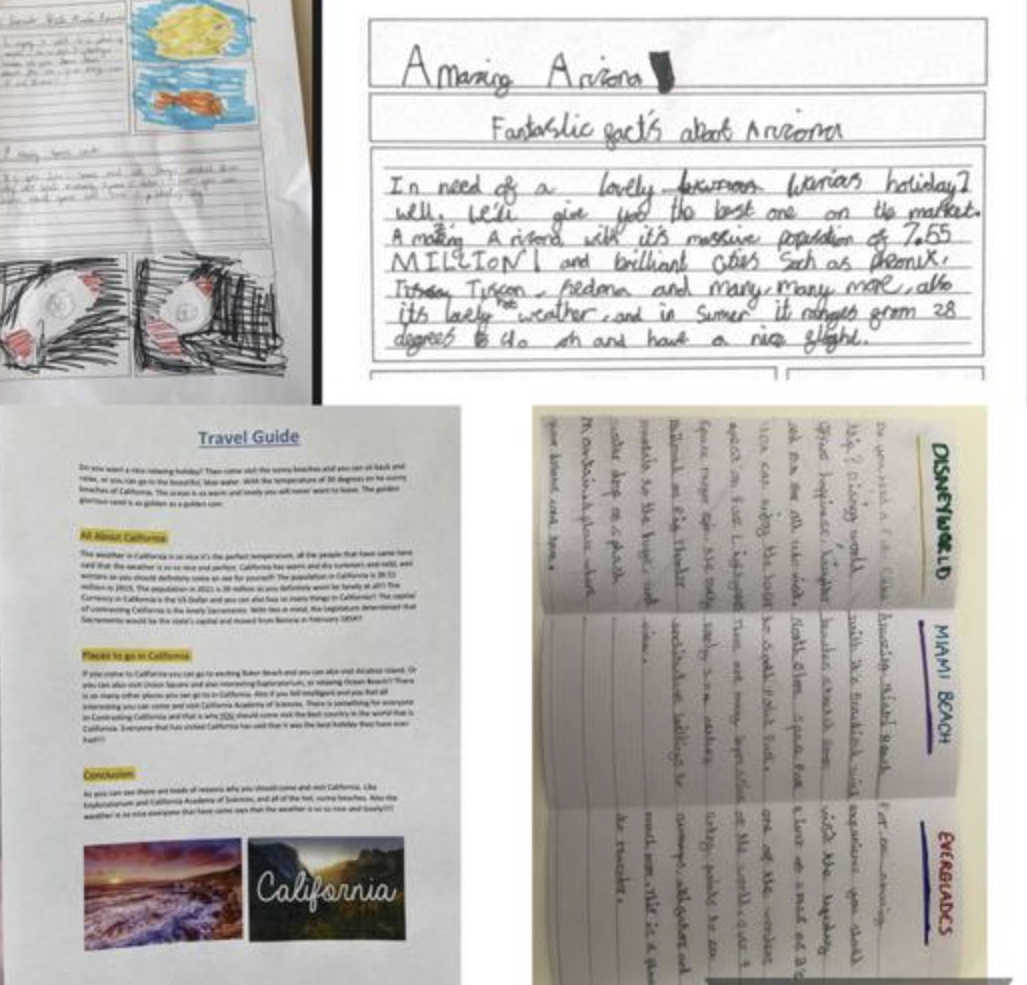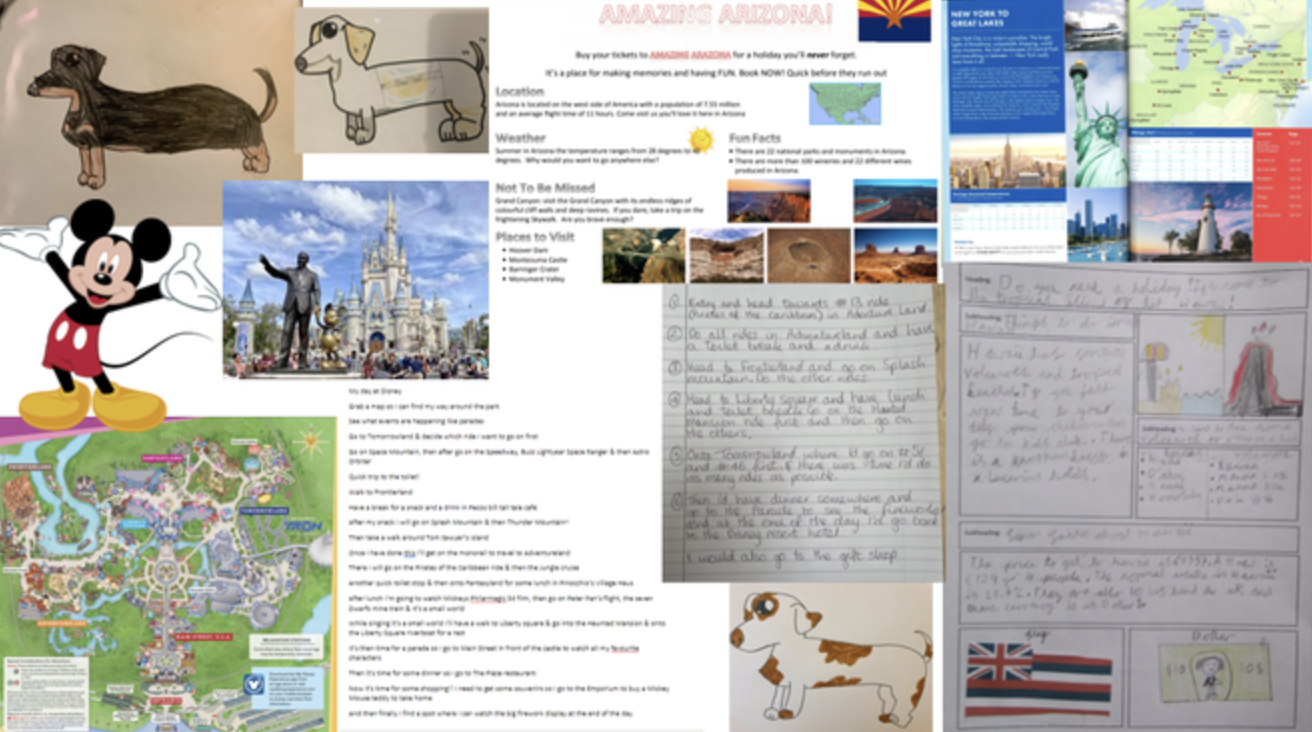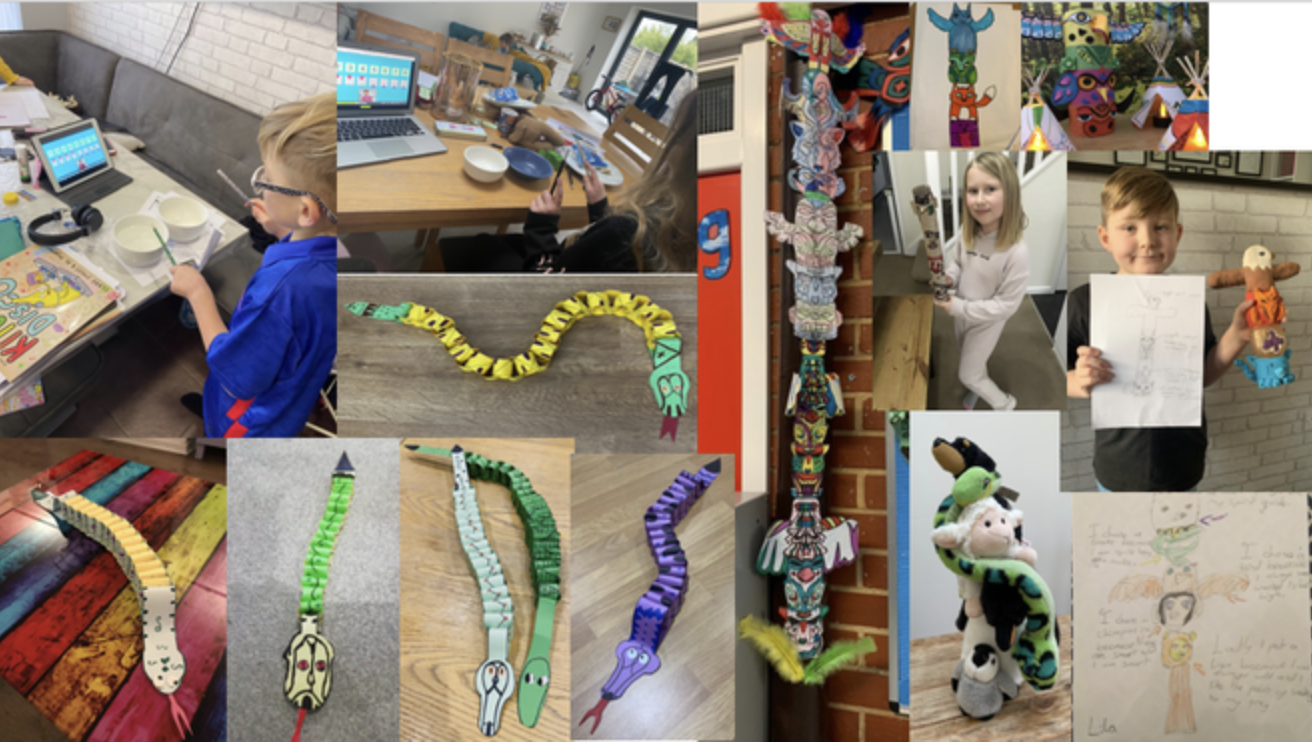 To further our understanding of Native Americans our art project was to create a Totem Pole! Some of us drew our Totem Pole but some of us decided to make it 3D.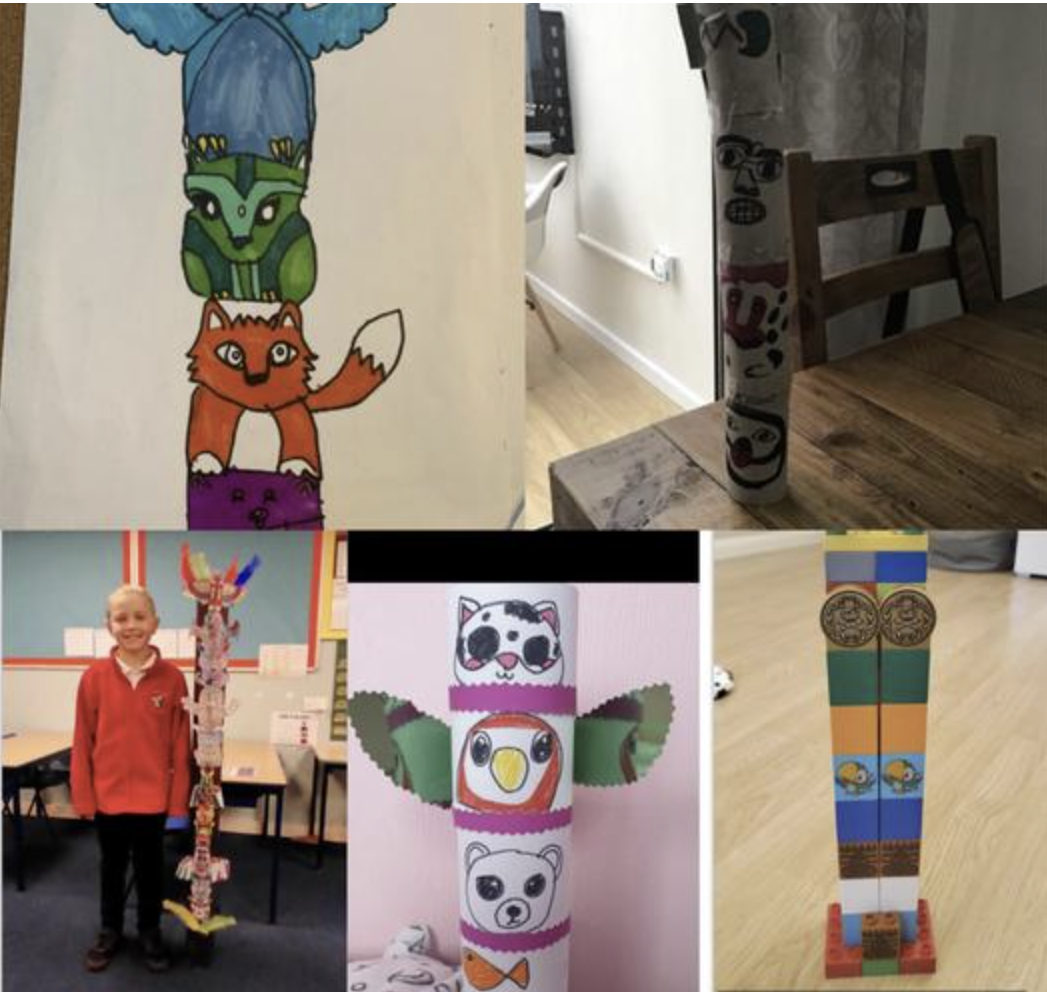 In RE this week we have carried on our learning of Sikhism, focusing on the Gurus. We learnt what each of the 10 Gurus did to make them so special and why they are remembered now. We then chose our favourite and created a poster about him.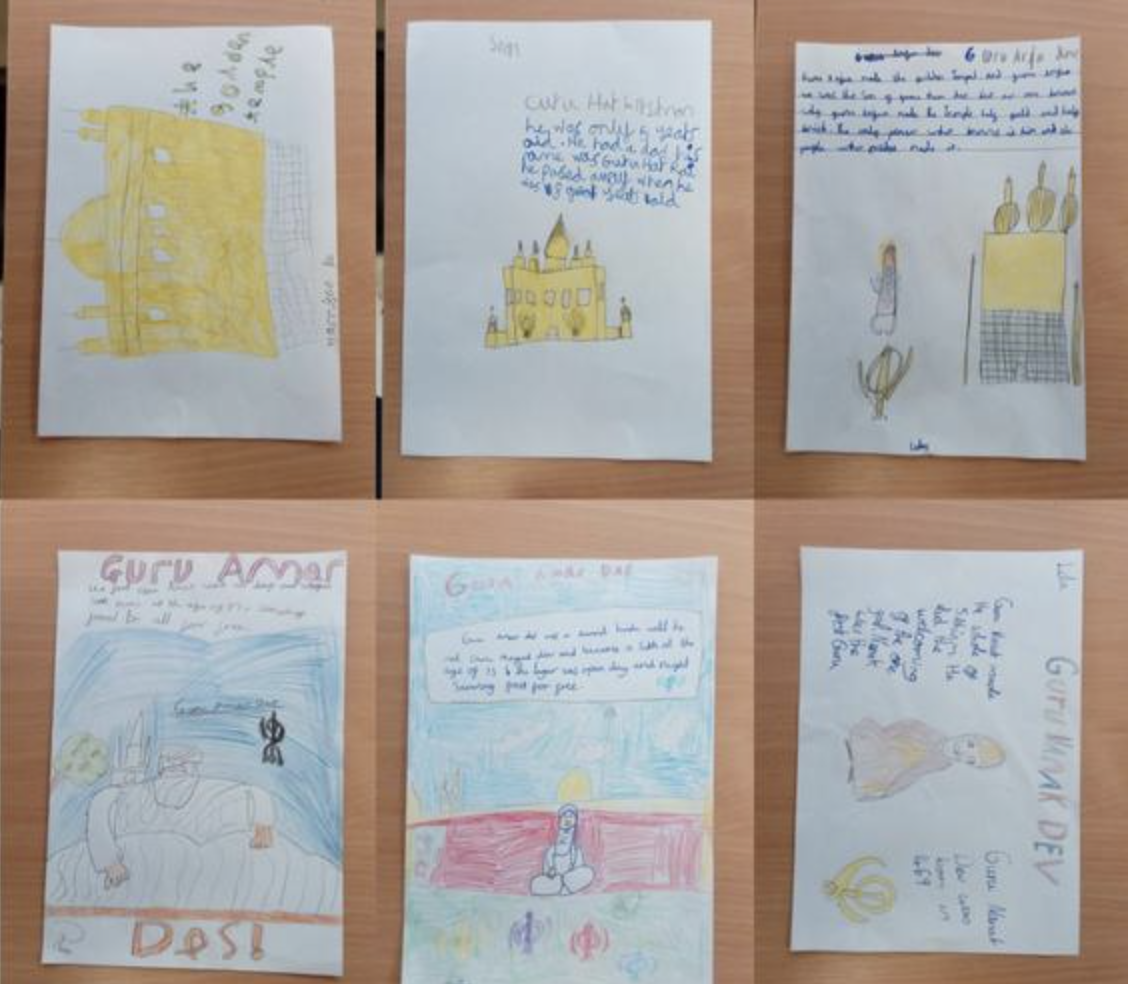 In Geography this week we have been exploring Walt Disney in Florida! We watched videos about the rides and listened to a very excited Mrs Wright who told us about her adventures there. We then looked at the map of the park and planned our day out.
In PE we have been dancing, using some of Miss Wood's favourite videos, Koo Koo Kanga Roo. We then finished off by following Keep fit with Mrs Ridley!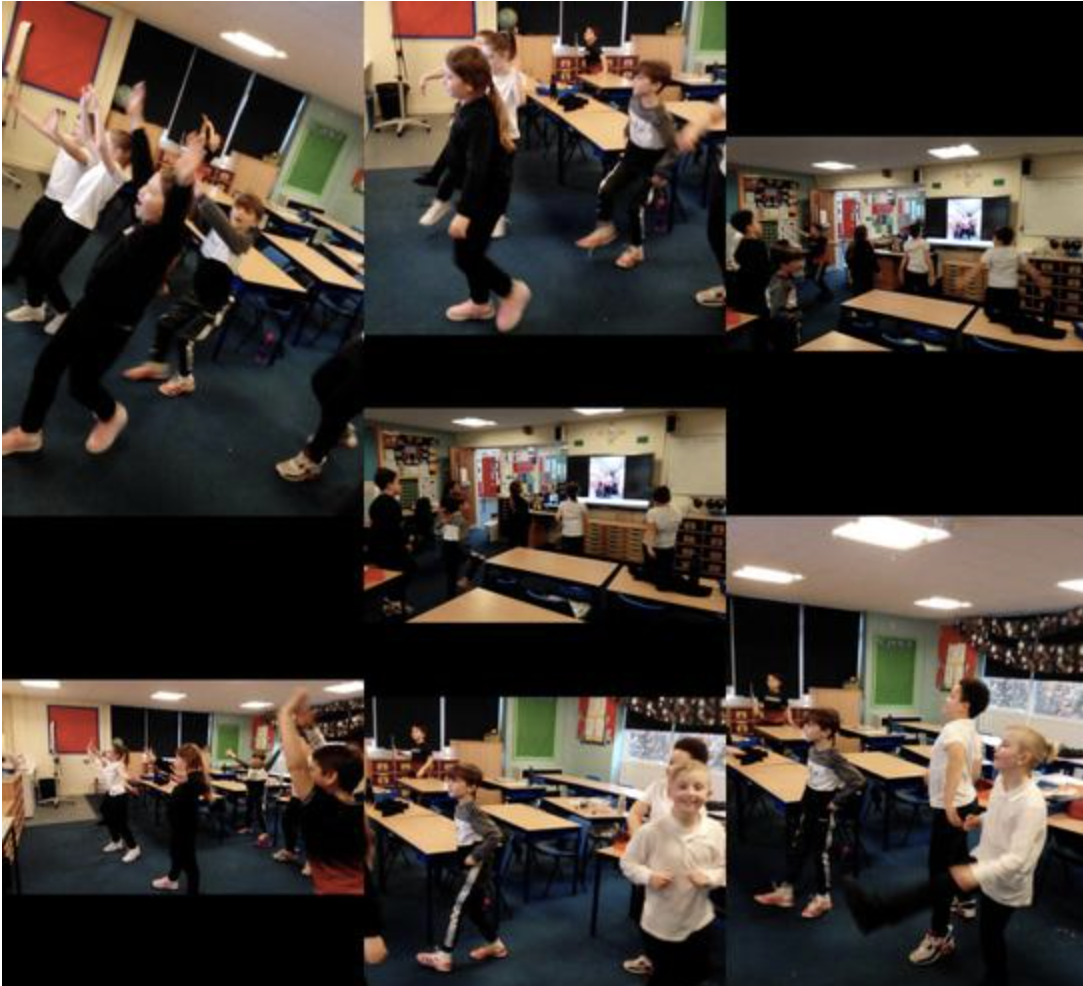 At home this week we have been busy creating book buddies (an art challenge set by Mrs Wright) and monster bookmarks (an art challenge set by Mr Drury). We used a variety of art skills to create this and we think they look good! We have also been busy researching different states in the USA and created a fact file for that state. In Science we have begun exploring electricity by finding items around our homes that run from batteries or the mains power. Some of us even went into our garages to see what we could find!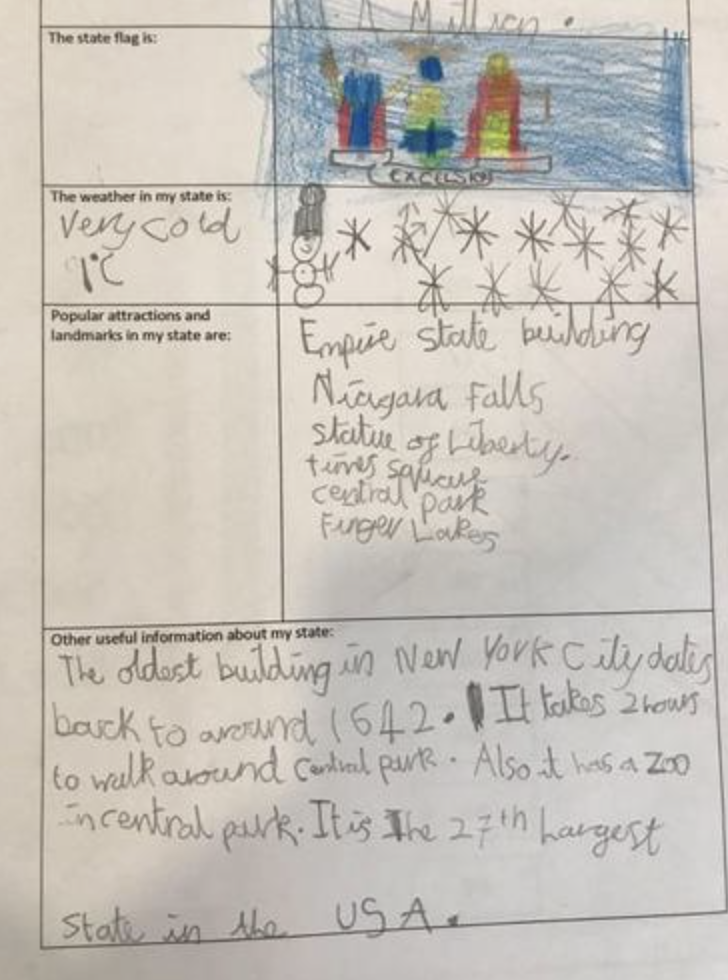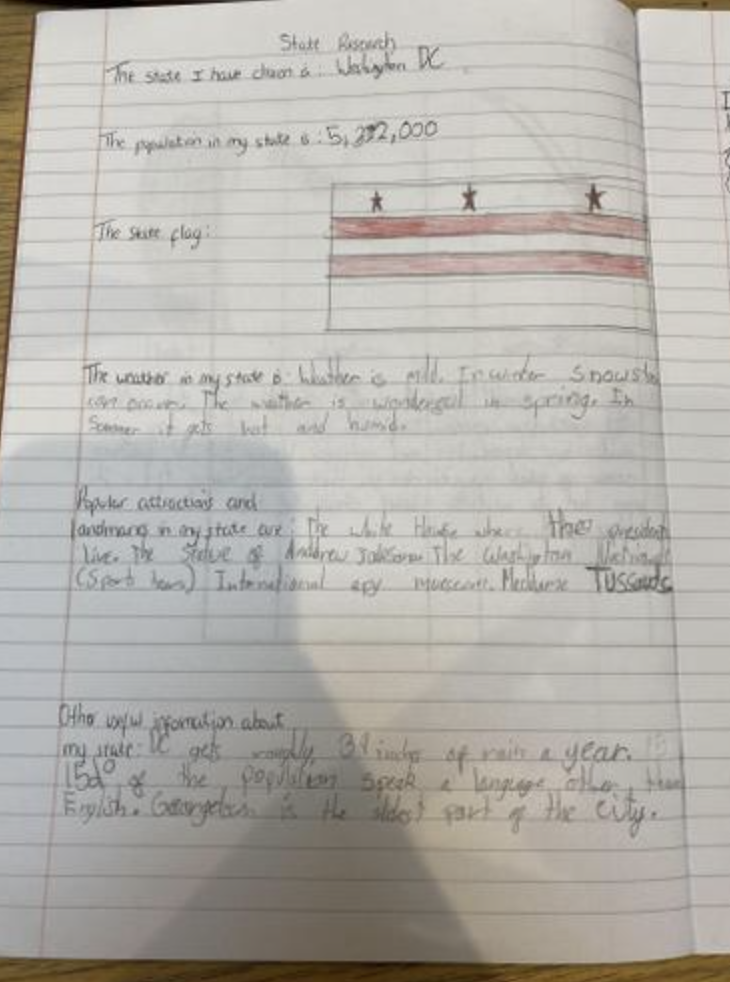 This week we have been busy writing our own Native American stories! We have used our descriptive writing from last week, and used our MAPOS skills to create fascinating tales in the style of Native American folklore.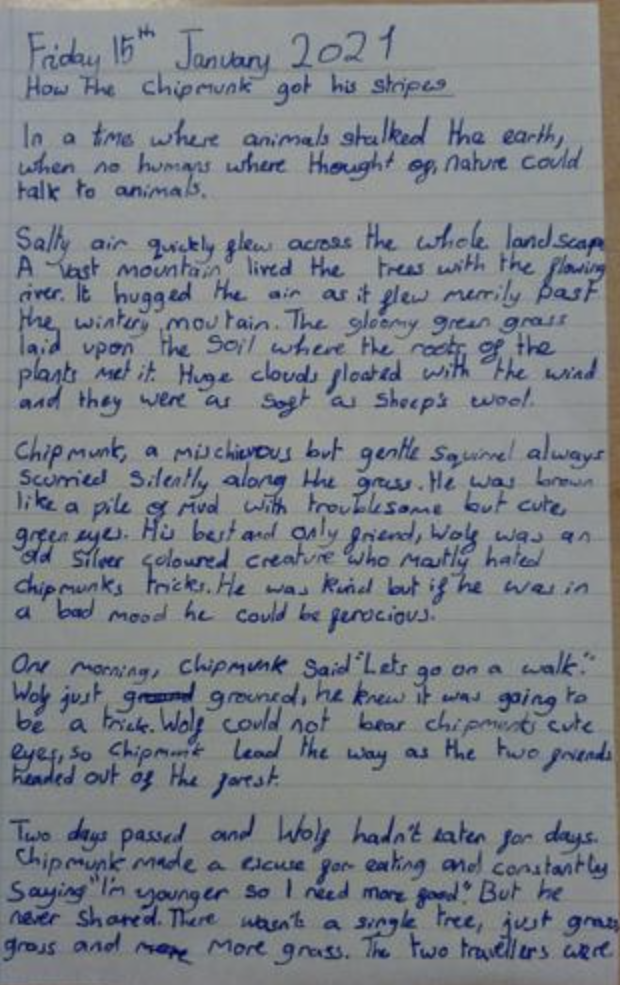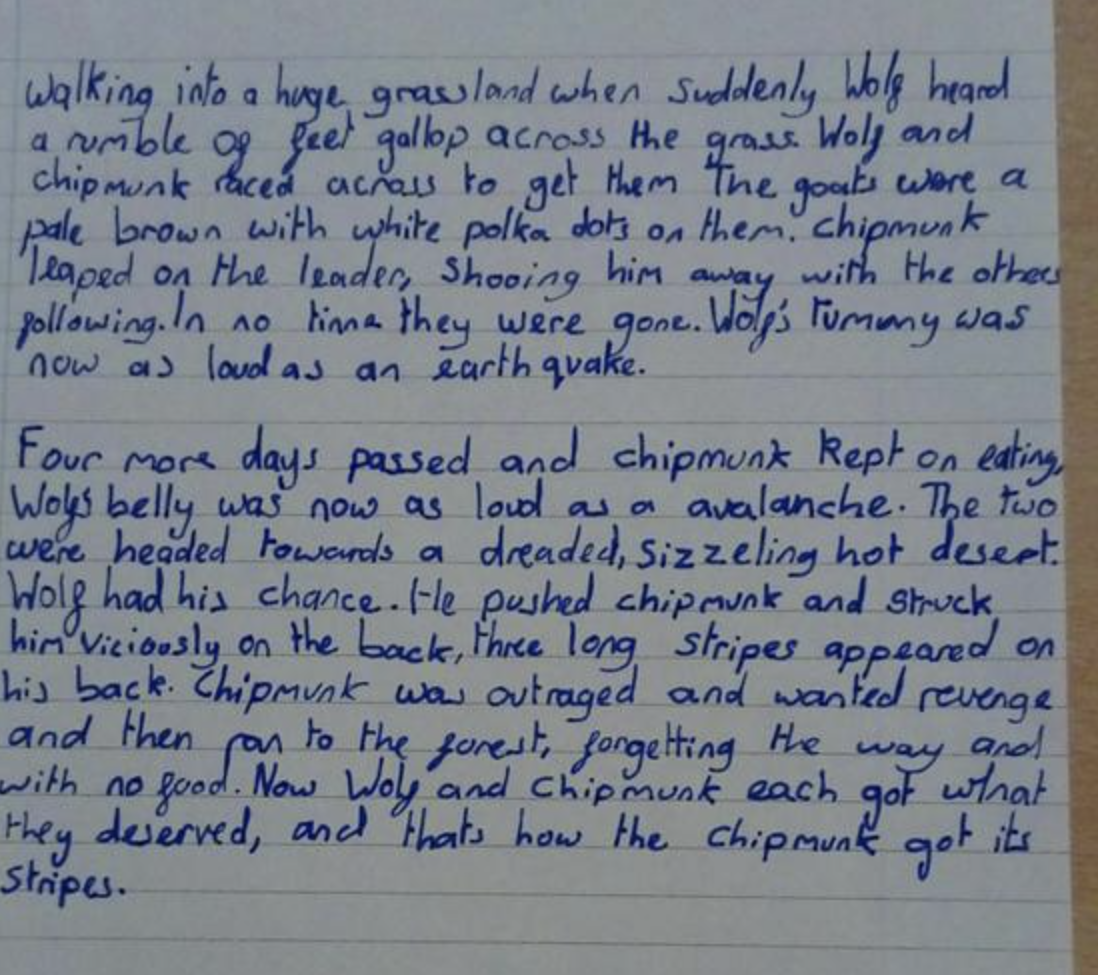 We have also been leading how to read and write numbers in Roman numerals! We put on our code-breaking caps and were able to decipher a range of Latin phrases!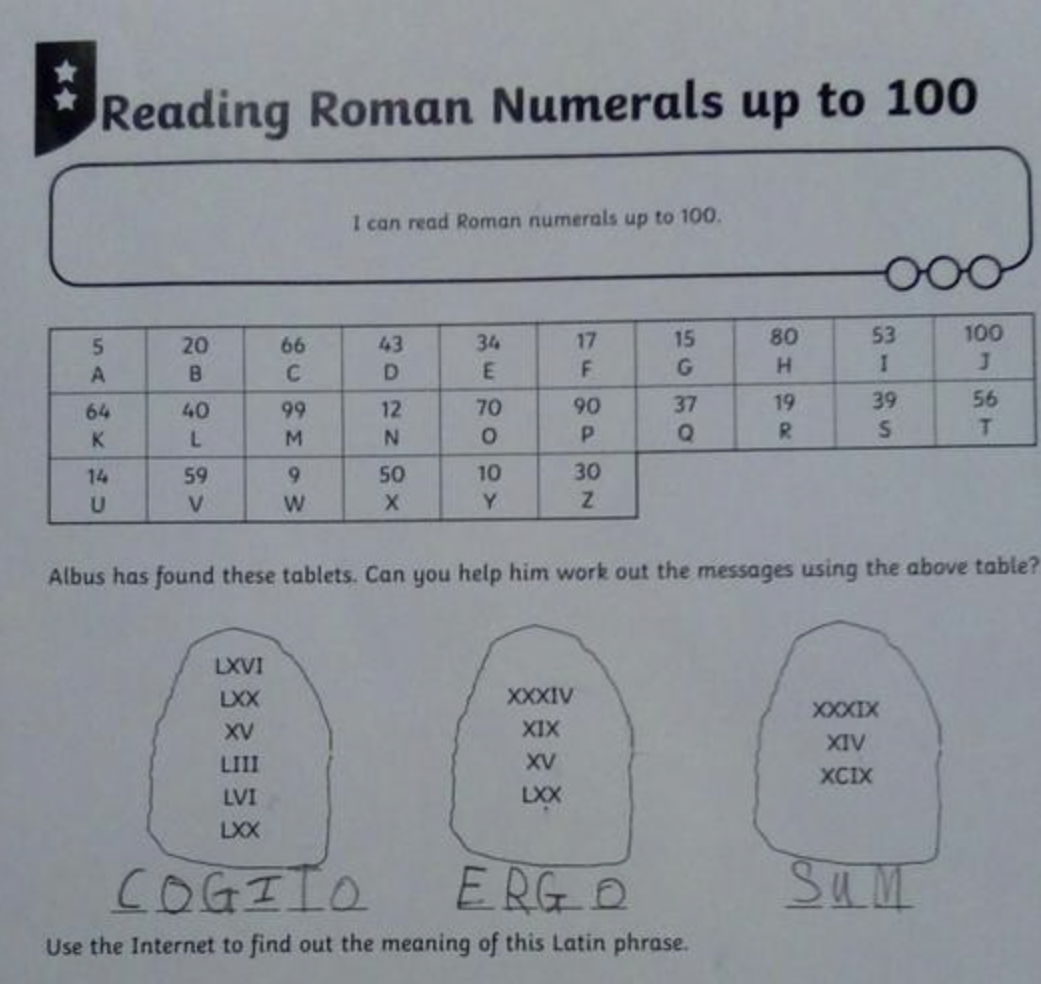 Here are some examples of the fab work we have been up to in our first week of home learning in year 4. We have been busy describing Native American settings, learning all about the states that make up the USA, and have started reading 'Slime' by David Walliams, and 'The Indian in the cupboard' by Lynne Reid Banks.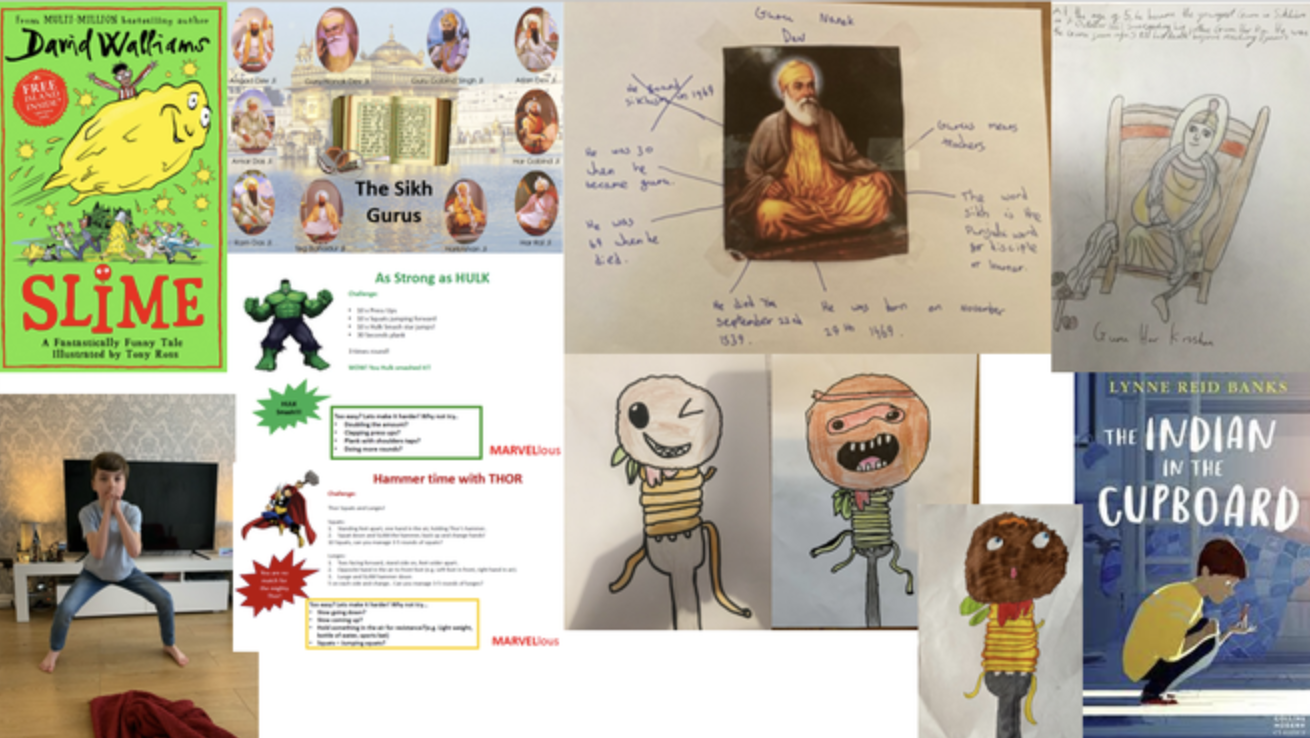 At school the children have been busy using an Atlas to explore the USA. They were trying to find all 50 states! It started off with being a quiet lesson but then ended up as a competition to see who could find the states the quickest!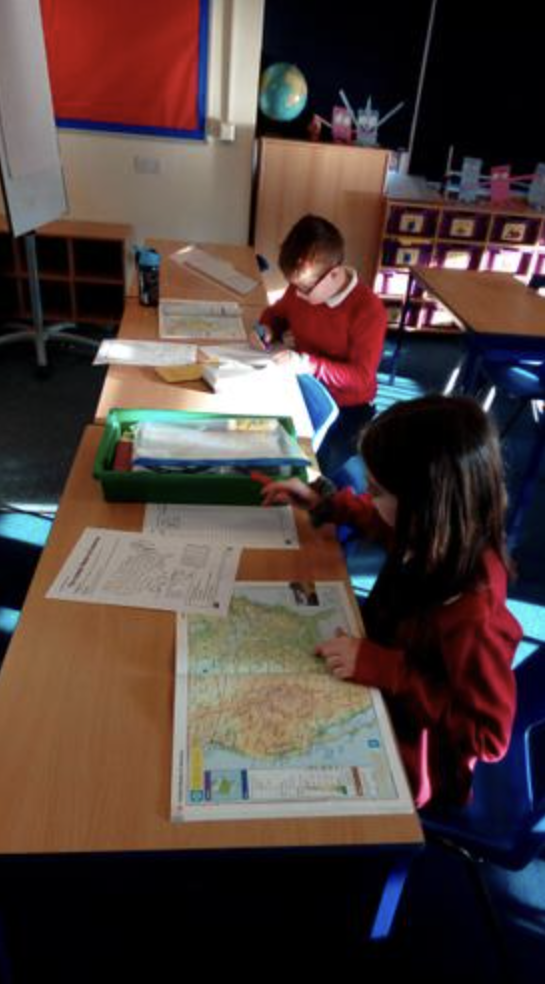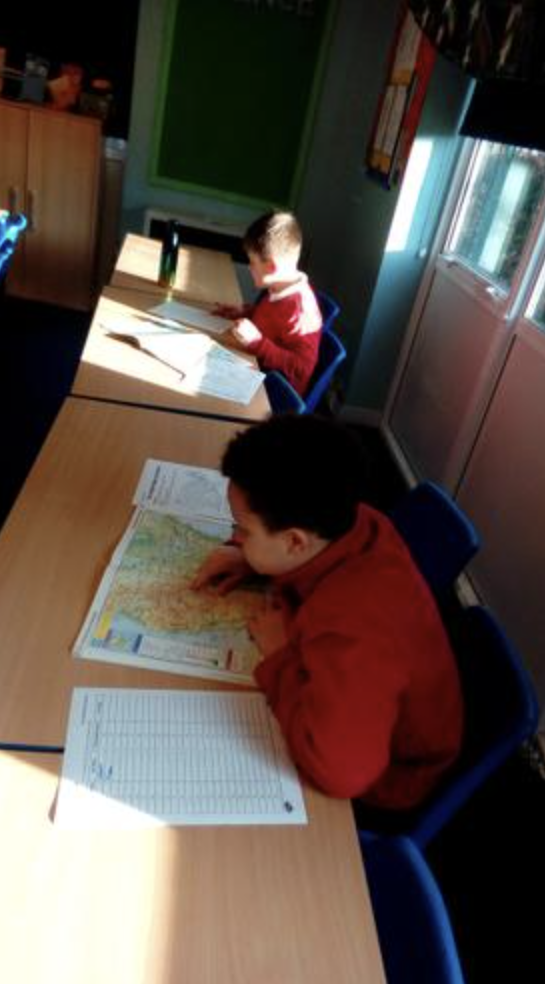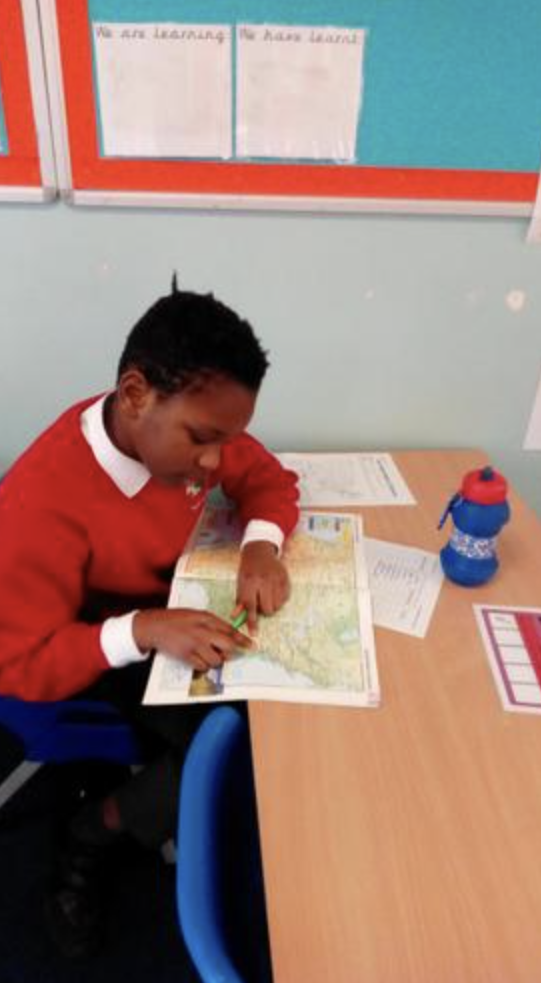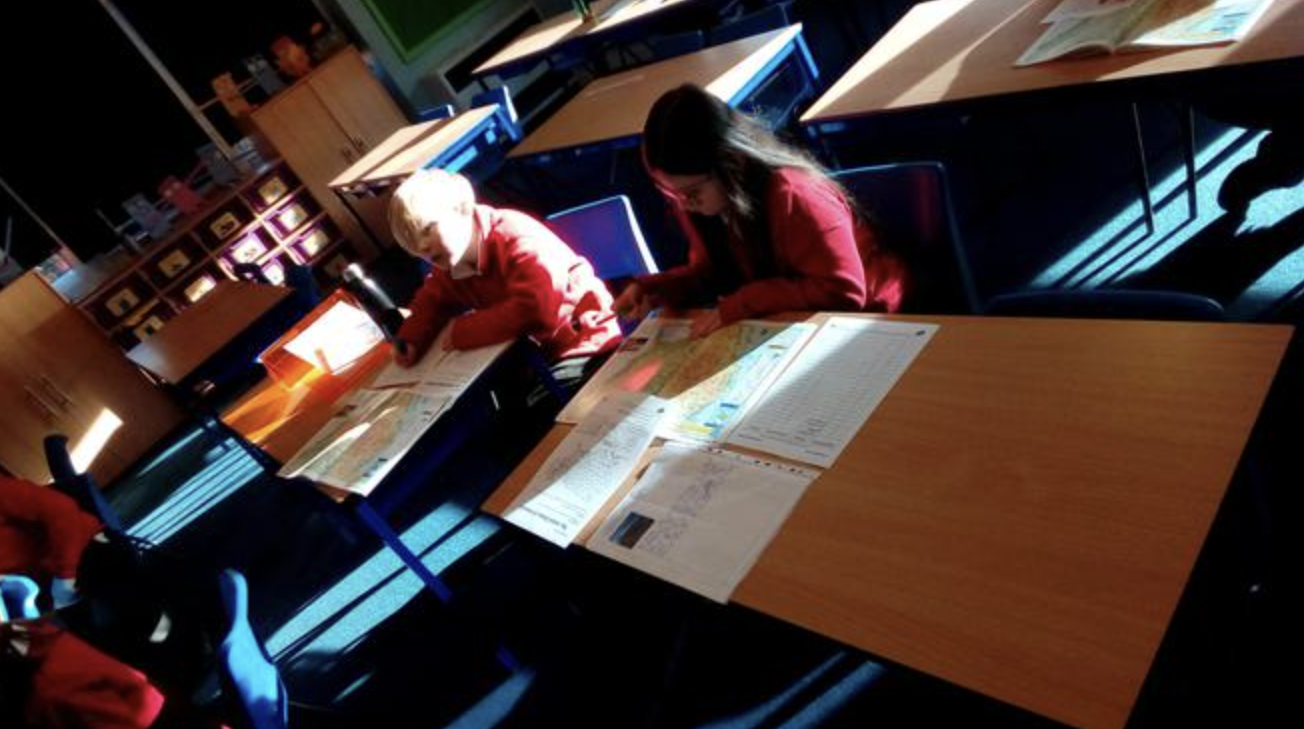 For our Dress Down Day we were able to wear our own clothes, some of us even chose to wear Christmas clothes! We also brought in an item that could go into the Christmas hamper. We had a whole range of items from chocolates to tinned fish.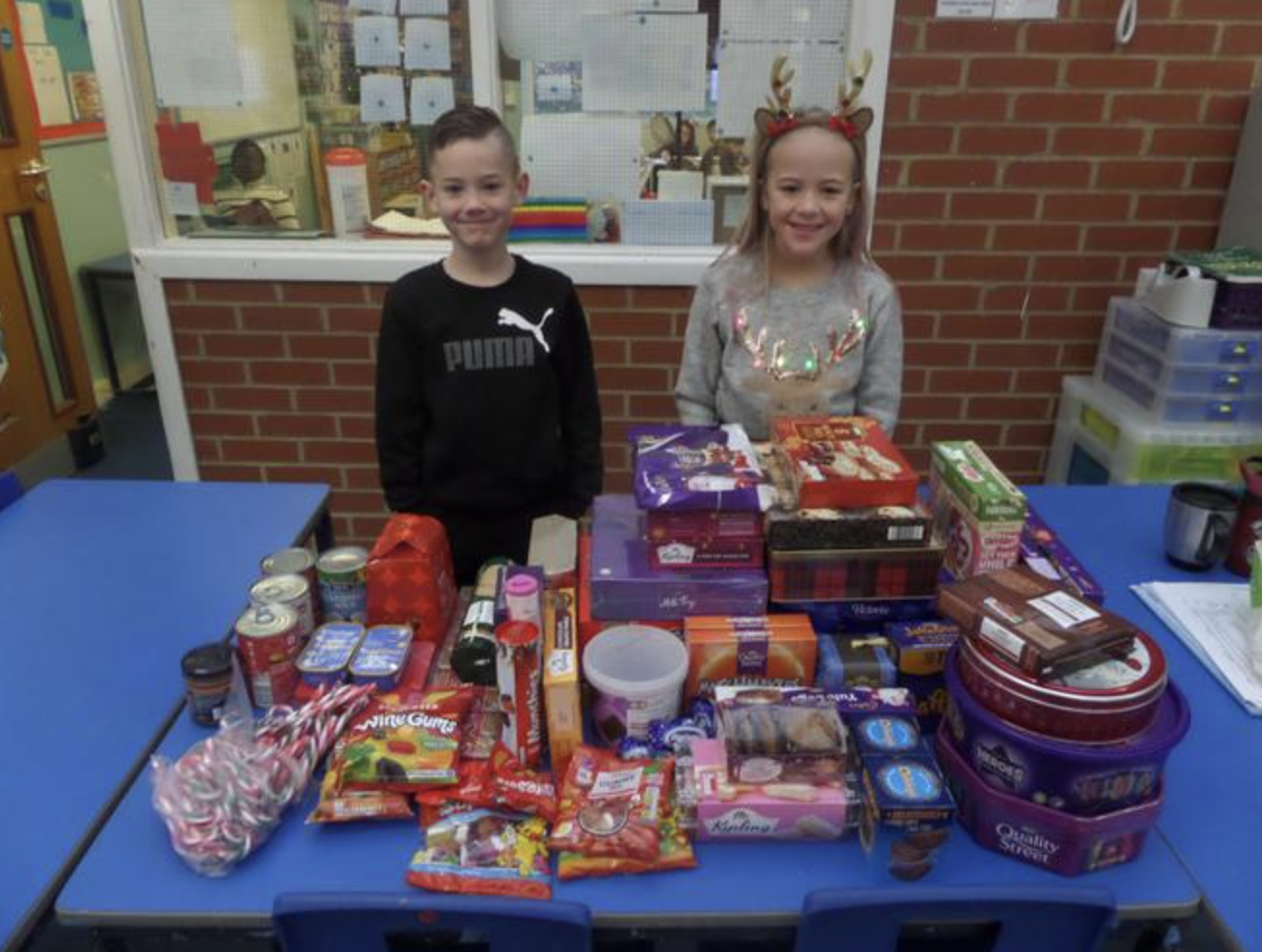 Viking Day
Flamingo and Macaw class embarked on a very busy Viking day! We wrote words and sentences in Viking runes, although there wasn't a 'n' so we had to use 'm' instead! After break we had a battle in the playground led by Miss Wood. Some of our weapons broke during the battle as the structure wasn't strong enough. After lunch we created a long boat painting using watercolours, art paper and lollipop sticks. Mr Shelley then laid out a Viking feast for us to try; we had goats cheese, radishes, honey, chicken, rye bread, leeks and carrots. It was such a fun day, although teachers and children were exhausted by the end! Plus our voices were hoarse after all our battle cries!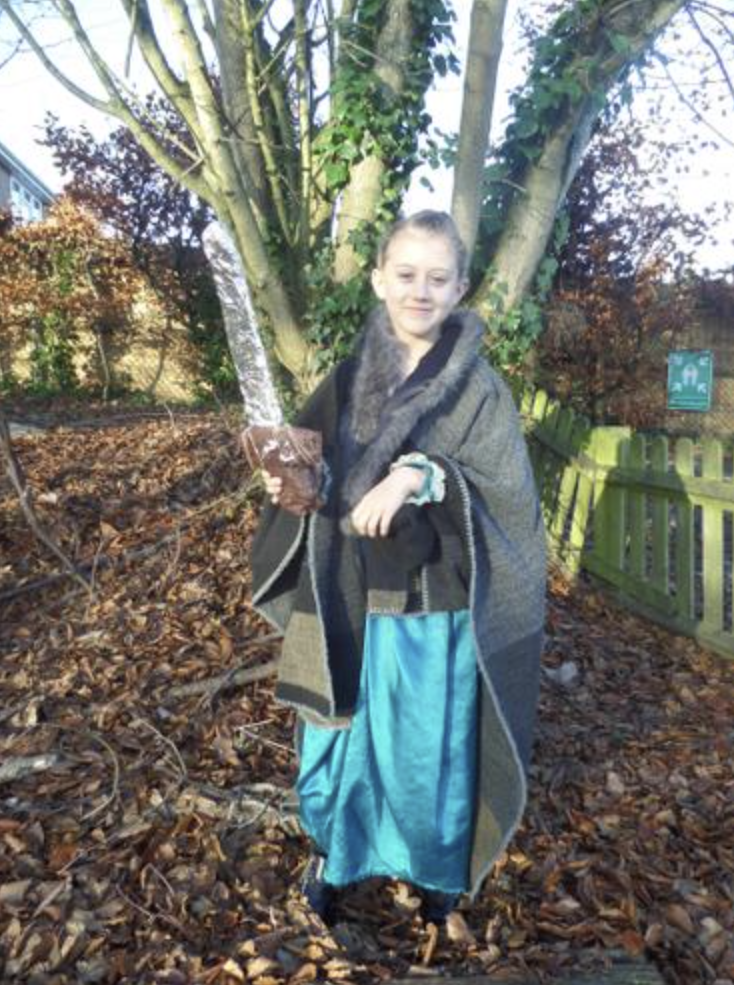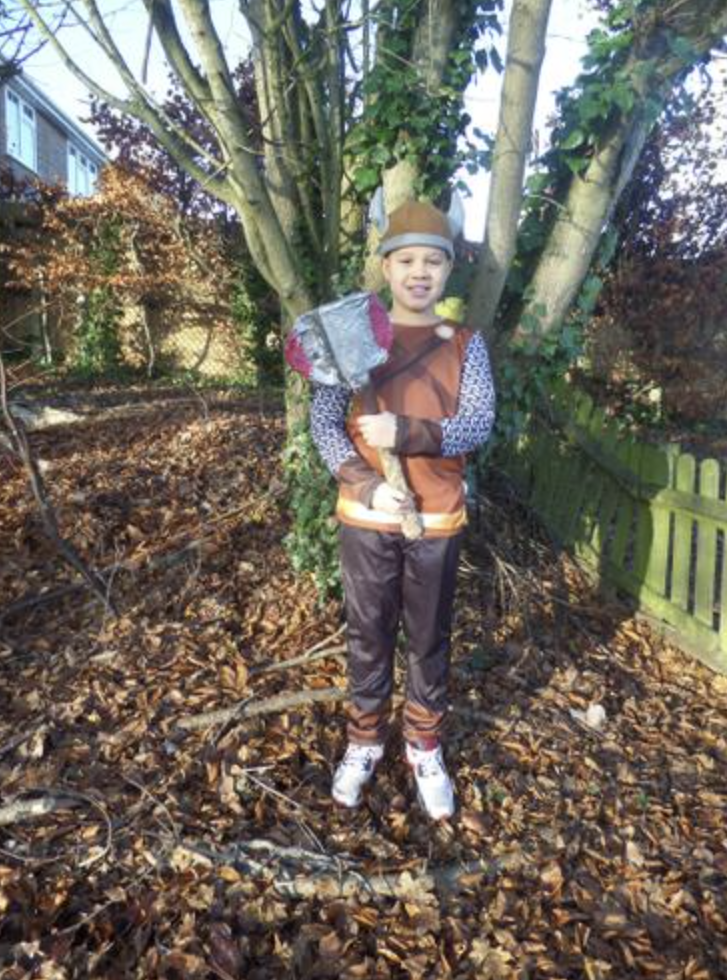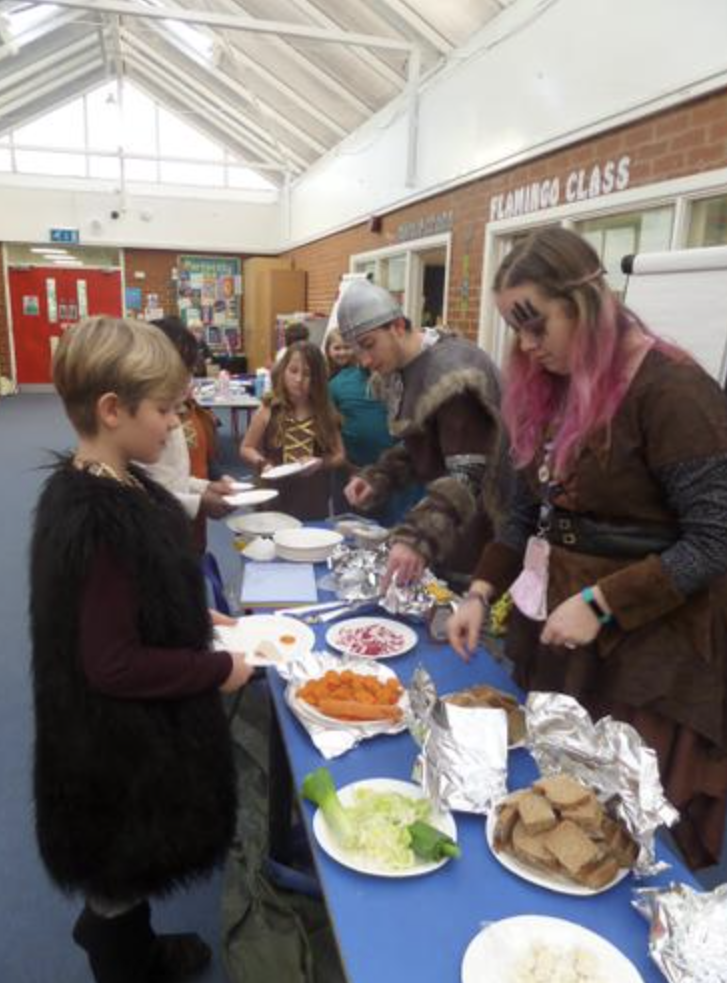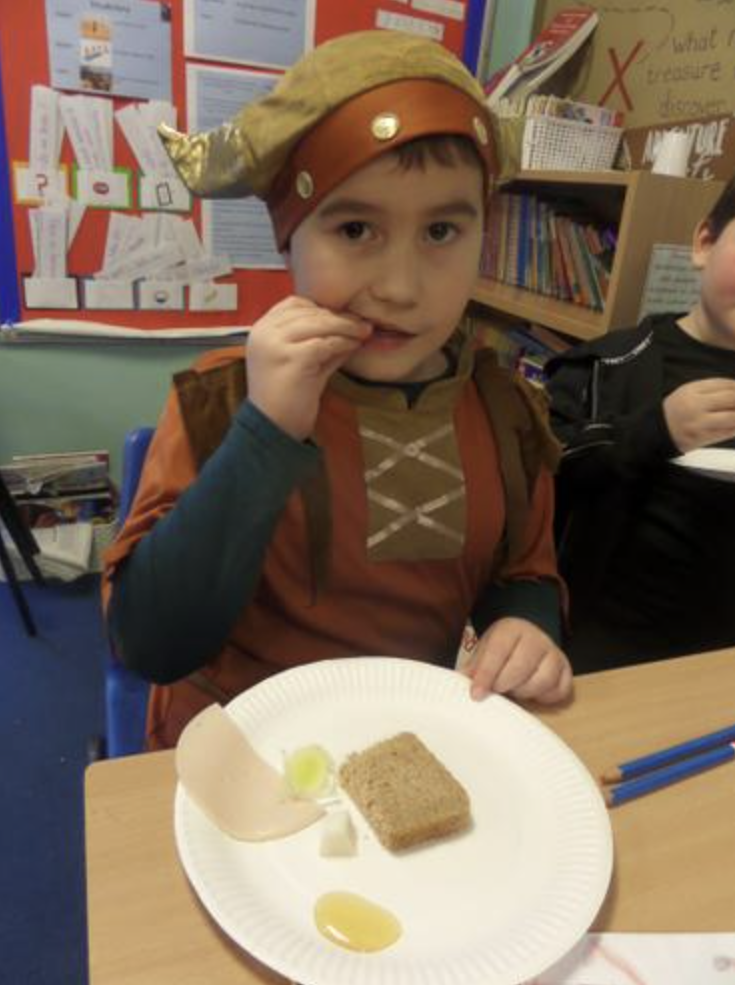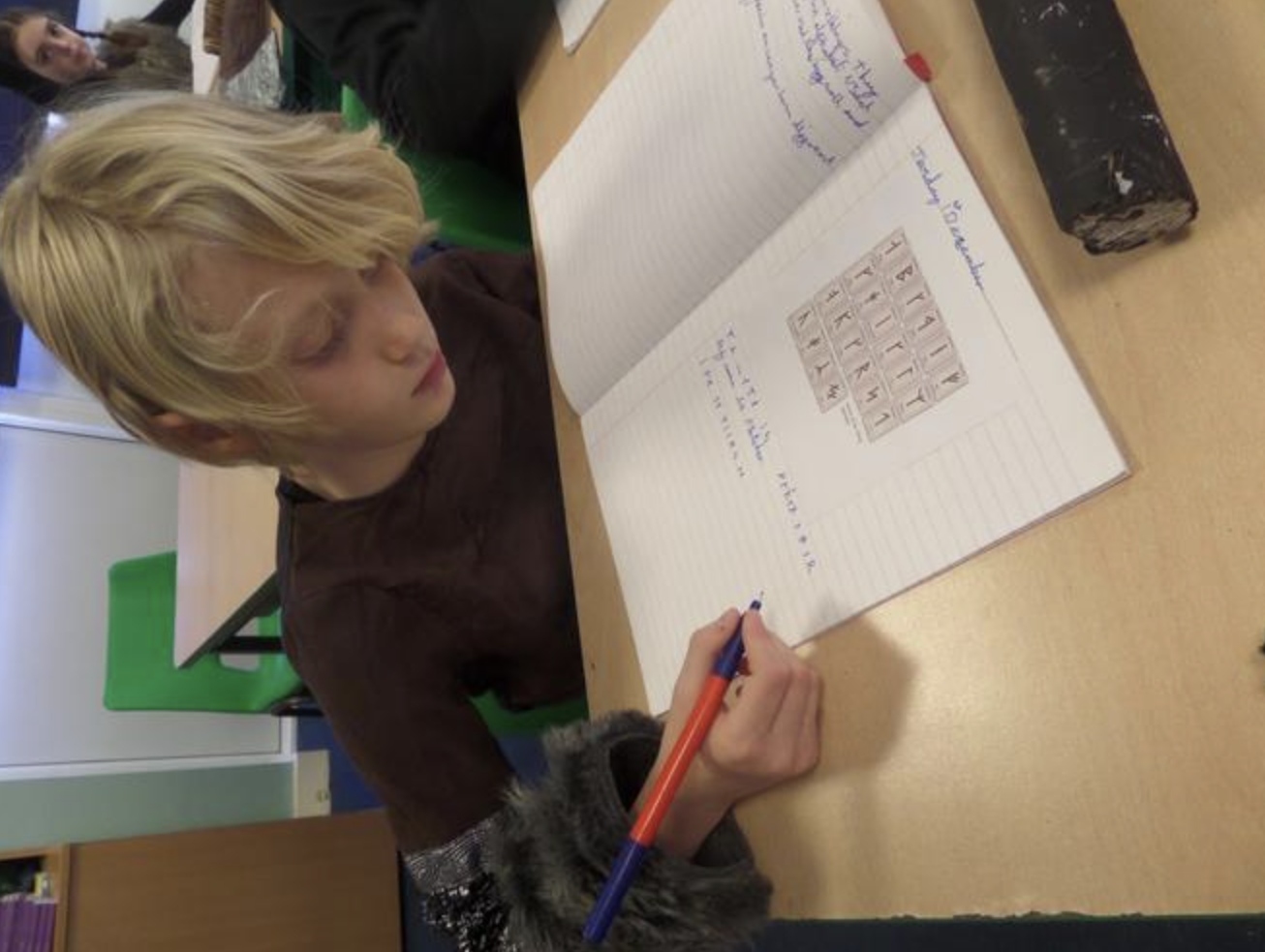 Useful Links
Below, you can find a number of useful links to help support your child's learning:
Useful Links
Year 4 News