Welcome to Year 4!
In Year 4, we have two classes: Flamingo Class and Macaw class.
Please click on the links below to see what we have been up to lately in Flamingo and Macaw Class.
Social Story
Each year, we create a Social Story for our individual year groups. The aim of the Social Story is to help children become accustomed to their change in environment as they progress upwards through the school. It outlines how their classroom will look, who their teachers are, and how the school day may look. Our Year 4 social story can be found here:
Curriculum

Gallery

Our Learning
Science Experiment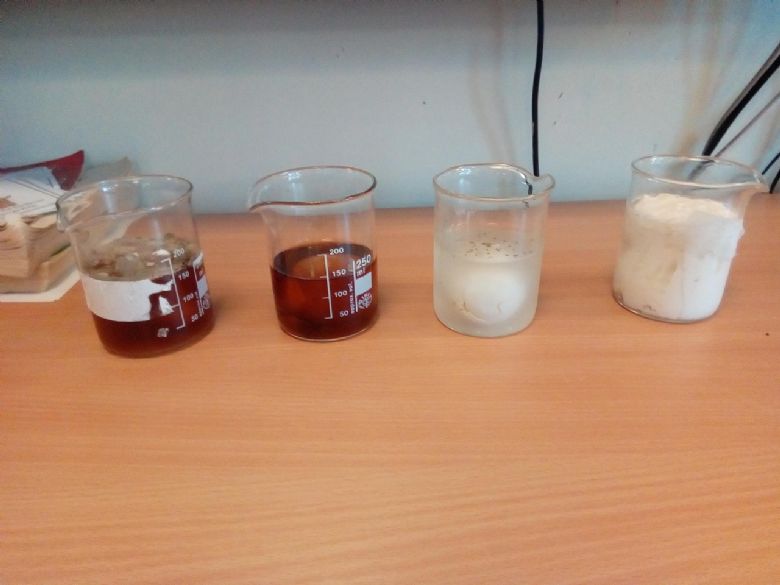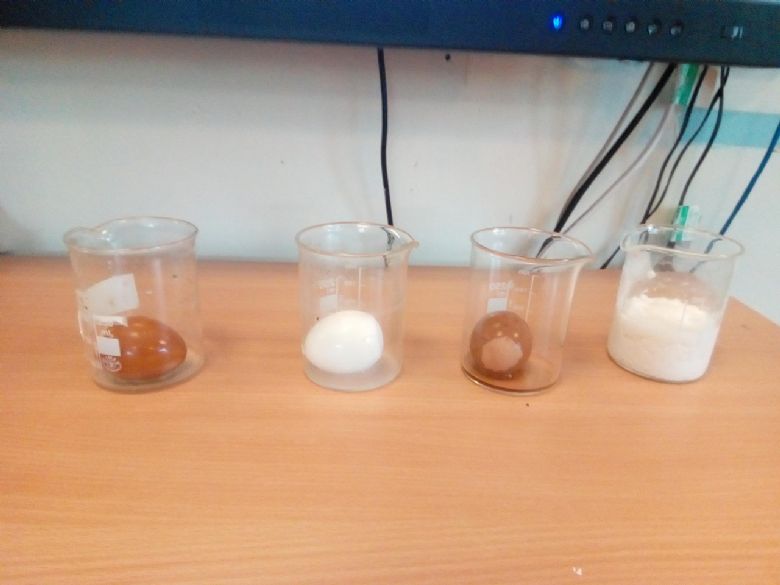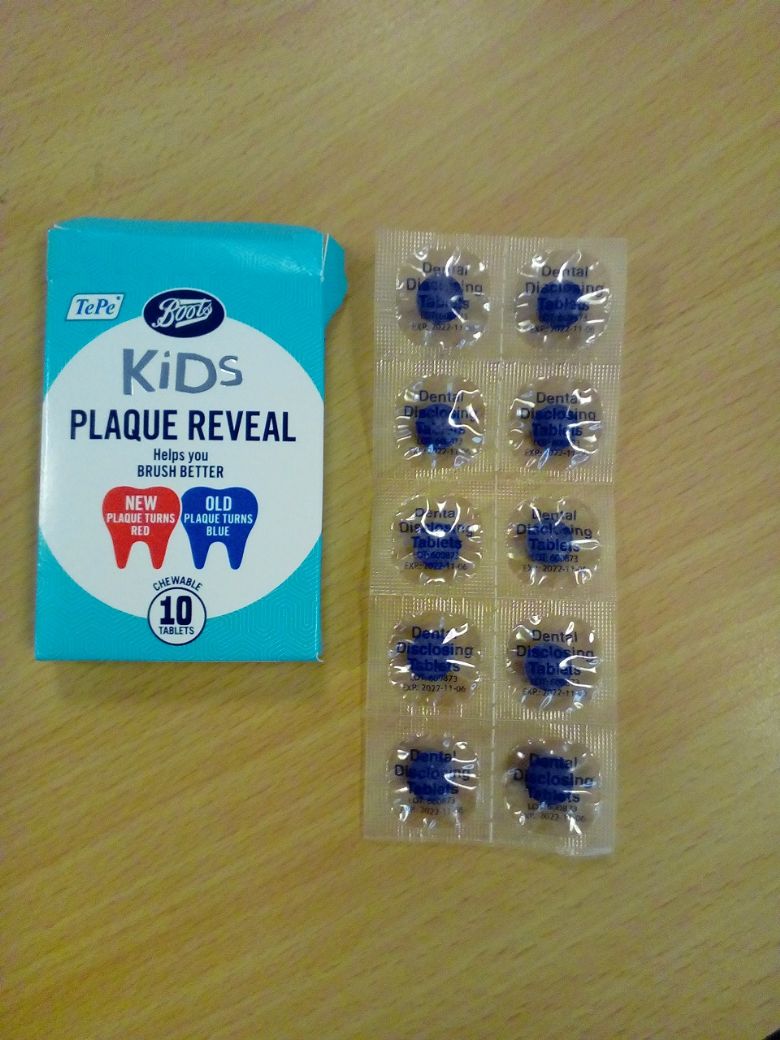 In Science, we have been busy exploring teeth. We have conducted two experiments, one using eggs and one using our own teeth! Using hard-boiled eggs, we left them in a variety of different solutions (coke, vinegar, milk and water) to see what would happen. The egg mimicked our enamel, so we were able to see the effects clearly. We were very shocked to see how dark the eggs turned after they had been removed from the coke and vinegar, they were very brown!
Our next experiment used our own teeth, to identify how much plaque was on our teeth. Using the plaque tablets, we chewed and chewed until our teeth started to change colour. Our teeth turned red if there was new plaque, and blue if there was a build-up of old plaque. We were surprised at how much blue we could see, and made sure to brush our teeth for 2 minutes after!
Language Day
We celebrated European Day of Languages by exploring the Greek language. We looked at a variety of different Greek words, and were shocked to see how different the Ancient Greek and modern Greek lettering is compared to our letters! Some of us are now answering the register using 'Kalimera', which means good morning. We then painted rocks (as we love Rainham Rocks!) with the Greek flag and chose our favourite Greek word to include on the top. We also decorated a flag with Greek words and pictures.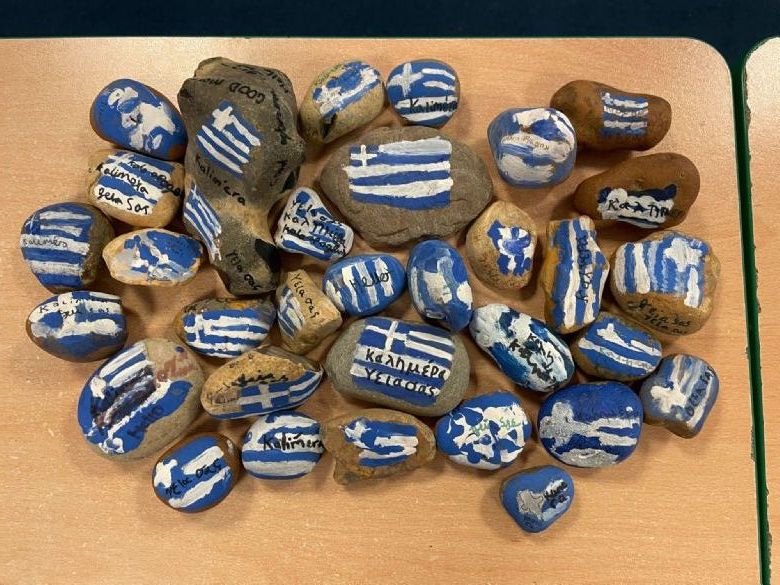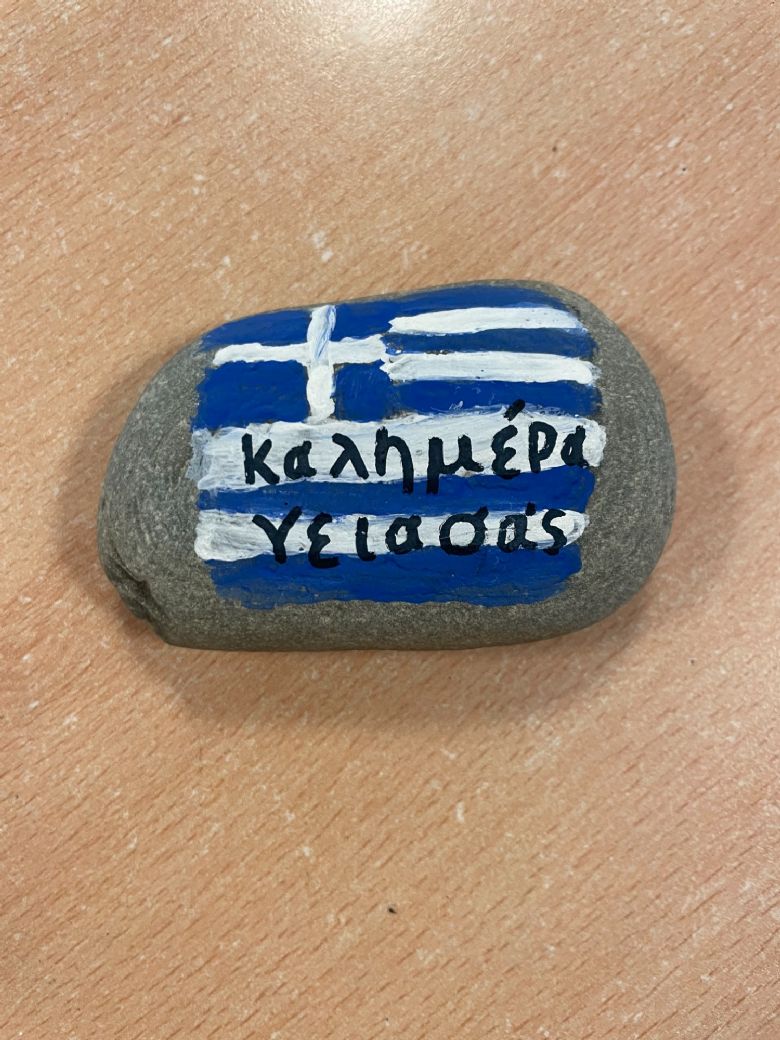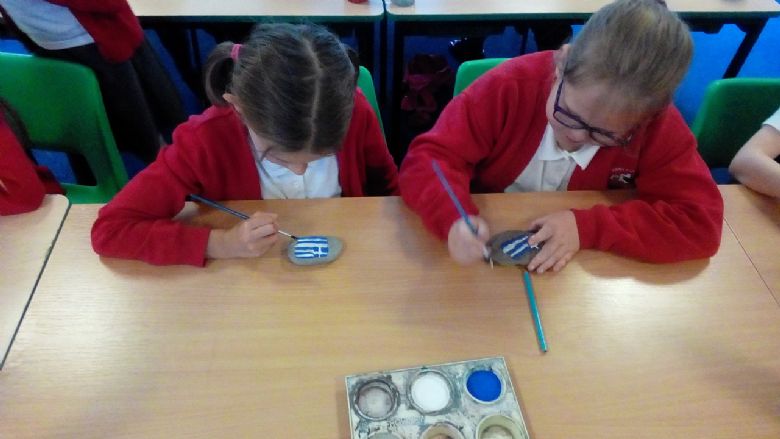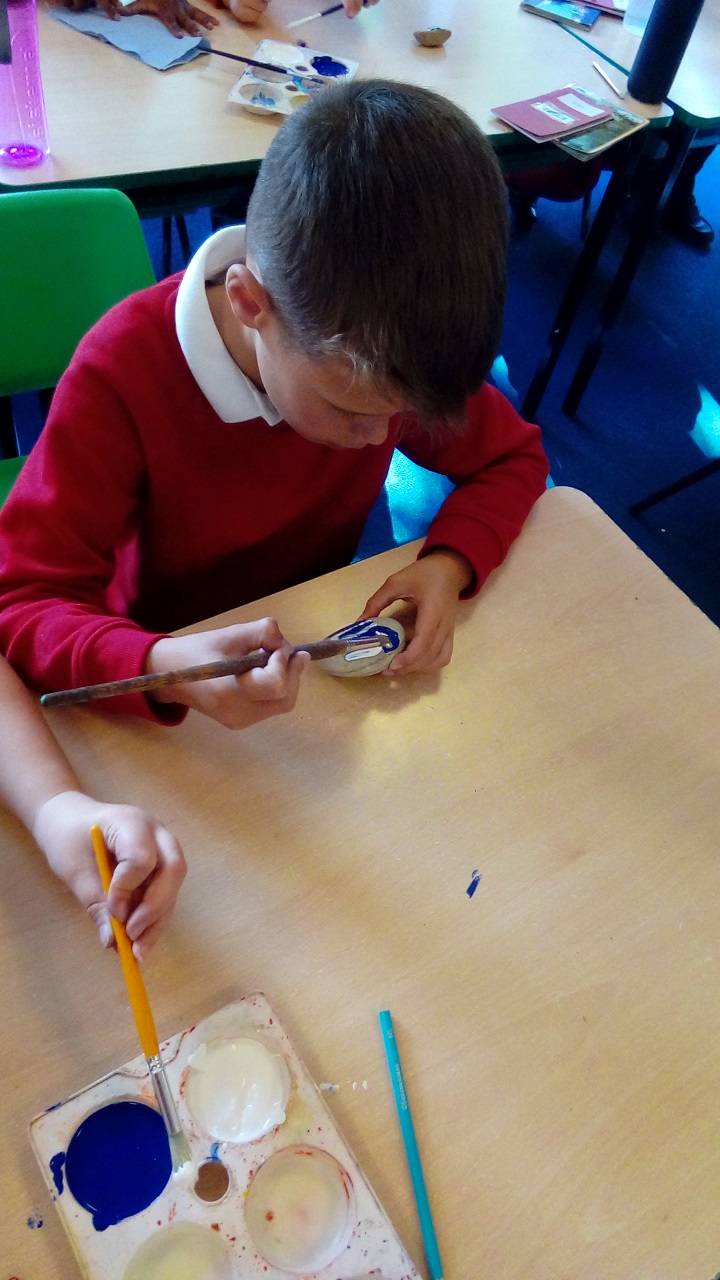 Viking Day
Flamingo and Macaw class embarked on a very busy Viking day! (photos to follow)
Hindu Gods and Godesses
In RE this term we have been exploring Hinduism, and the different deities that they pray to. To really understand them, we learned all about different deities such as Vishnu, Brahma, Ganesha, Lakshmi and Hanuman, and then created our own small clay idols of different deities. We then also created a shrine background, as Hindus often have images or idols of their chosen gods or goddesses in shrines in their homes.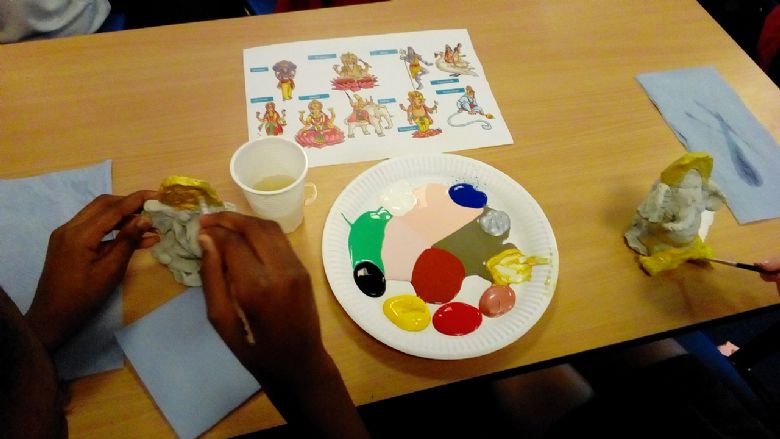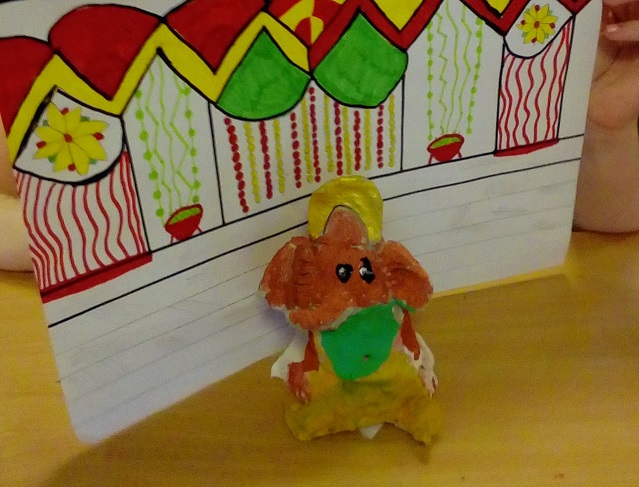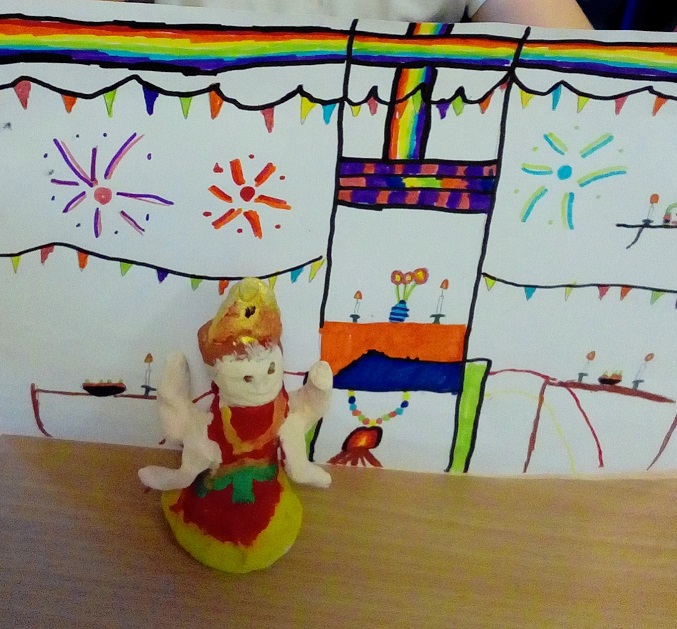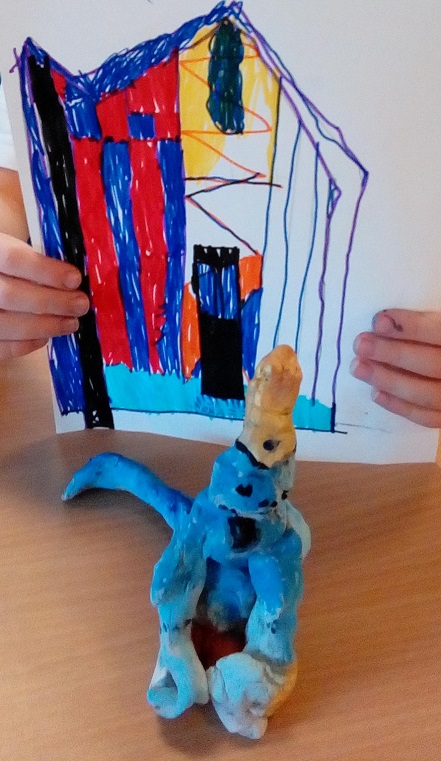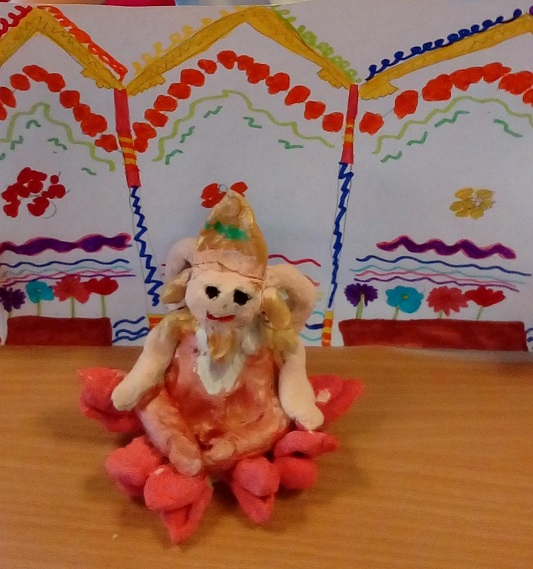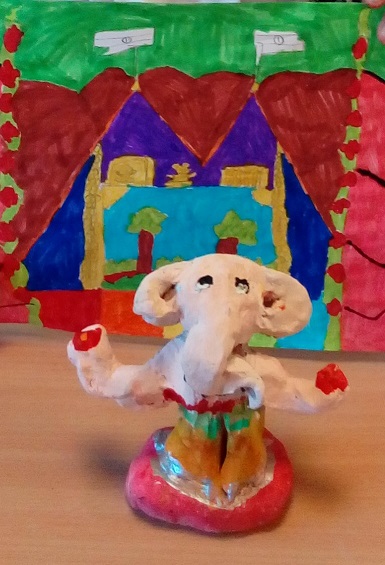 Useful Links
Below, you can find a number of useful links to help support your child's learning:
Useful Links
Year 4 News