Welcome to Year 4!
In Year 4, we have two classes: Flamingo Class and Macaw class.
Please click on the links below to see what we have been up to lately in Flamingo and Macaw Class.
Social Story
Each year, we create a Social Story for our individual year groups. The aim of the Social Story is to help children become accustomed to their change in environment as they progress upwards through the school. It outlines how their classroom will look, who their teachers are, and how the school day may look. Our Year 4 social story can be found here:
Curriculum
Multiplication Tables Check (MTC)
As you may or may not be aware, in the summer term of each academic year all children in year 4 will be sitting the Multiplication Tables Check. This is a statutory assessment to assess children's fluency and competency with their times tables. The check assesses knowledge of all times tables from 1x1 to 12x12, and it is vital that children can recall these multiplication facts quickly and confidently, as children are only given six seconds to answer each question.
The table below shows how frequently each times tables is likely to show up in the times tables check. Questions are randomly generated, so the amount will vary each time.
| | | | | | | | | | | | | |
| --- | --- | --- | --- | --- | --- | --- | --- | --- | --- | --- | --- | --- |
| Times table | 1 | 2 | 3 | 4 | 5 | 6 | 7 | 8 | 9 | 10 | 11 | 12 |
| Minimum times it will appear. | n/a | 0 | 1 | 1 | 1 | 2 | 2 | 2 | 2 | 0 | 1 | 2 |
| Maximum times it will appear. | n/a | 2 | 3 | 3 | 3 | 4 | 4 | 4 | 4 | 2 | 3 | 4 |
As you can see from the table, there is an emphasis on the 6, 7, 8, 9 and 12 times tables as these are considered more challenging, so it is really important that children know these tables fluently and confidently.
Throughout the year we will be consistently practising, learning and reinforcing your child's times tables knowledge. We will be practising times tables daily in school, and will be running mock multiplication checks twice a week, alongside smaller focus groups to support children with developing their times tables skills.
To continue to support your child at home, we would strongly recommend the following:
Using Times Tables Rockstars at least twice a week to practice.
Times Tables Rockstars has a range of settings to use, including mock times tables checks, timed questions, and the ability to choose which times tables to use for targeted practice.
https://play.ttrockstars.com/auth/school
Using the maths frame times tables check to rehearse the timings and structure of the Multiplication Tables Check.
The link we have provides for the maths frame times tables check is similar to what children will experience in the final times tables check. This is really useful to help familiarise themselves with their timings, as well as the layout and structure of the check.
https://mathsframe.co.uk/en/resources/resource/477/Multiplication-Tables-Check
Using a range of other resources to support your children with times tables practice.
Over the last few terms we have also shared with you several resources to support your children at home with learning their times tables. Please find several further links below that may be of use.
Hit the button: https://www.topmarks.co.uk/maths-games/hit-the-button
This game gives children 60 seconds to answer as many questions as they can, and helps to test their speed and fluency with times tables. It can also be used to practice the inverse with their division facts.
BBC times tables collection: https://www.bbc.co.uk/teach/supermovers/times-table-collection/z4vv6v4
We will be using these videos in school and the children really enjoy them. They get children up and dancing along whilst singing their times tables.
Gallery

Our Learning
Making Poo
In science, we have been learning about the digestive system and how our body works. To show this process, we recreated our own digestive system and made our own fake poos. We used weetabix and baked beans to represent the food, and a spoon for our teeth. Once the food had been chewed, we put it in our stomach and added stomach acid (food colouring) this turned it into a sloppy mixture called chyme. Then we used tights to model the intestines, and squeezed our mixture through into the bin. It was very messy!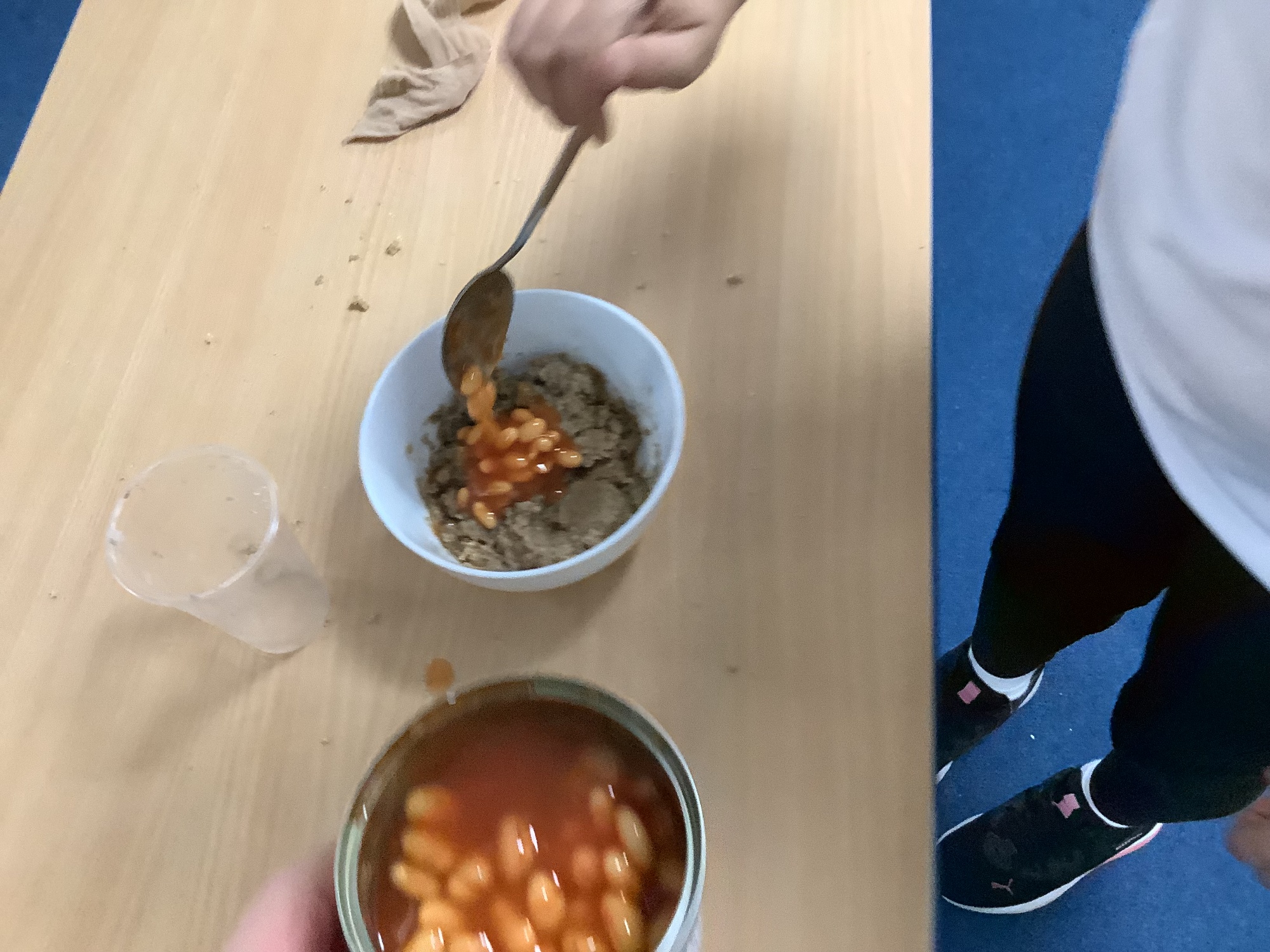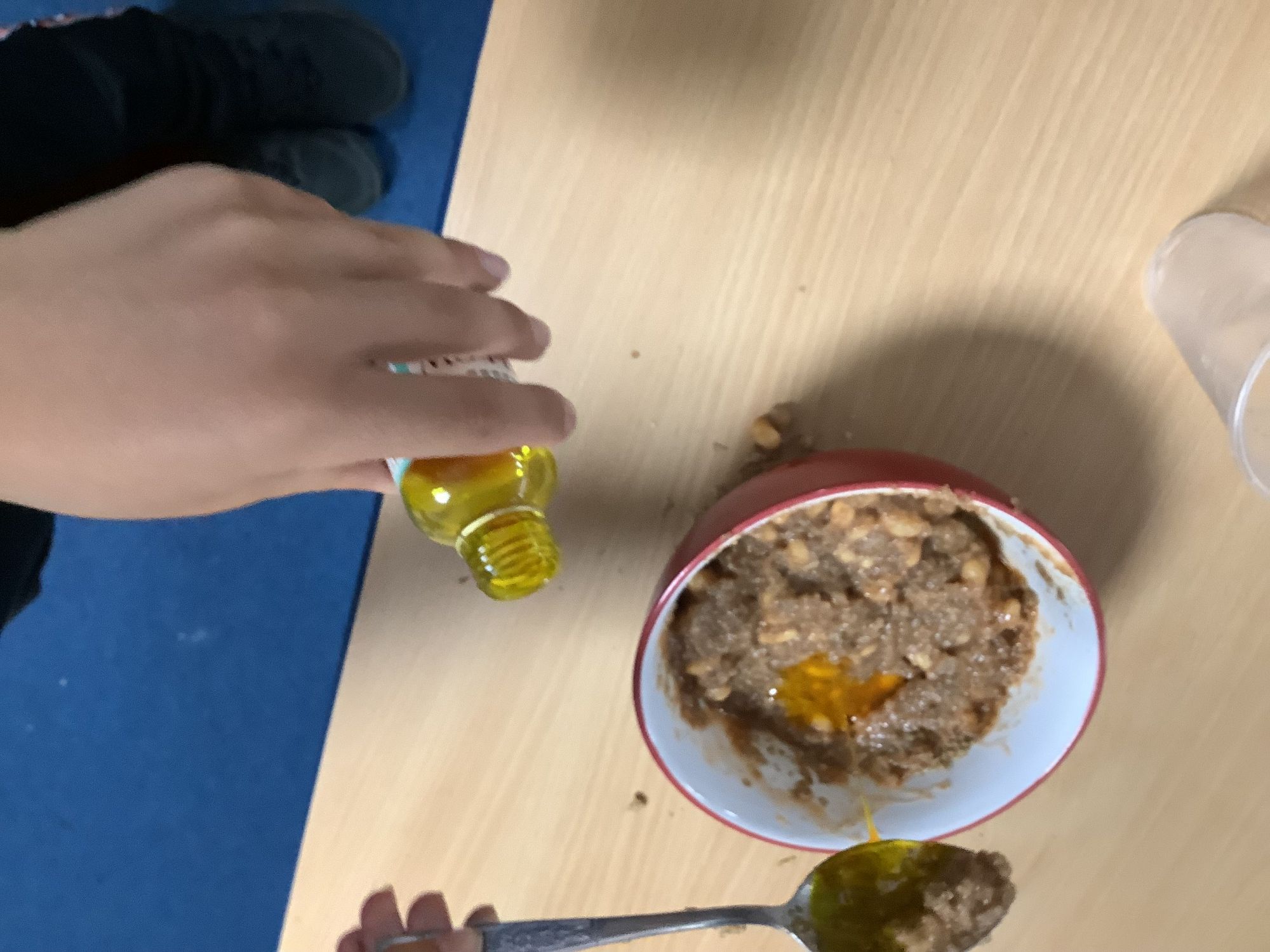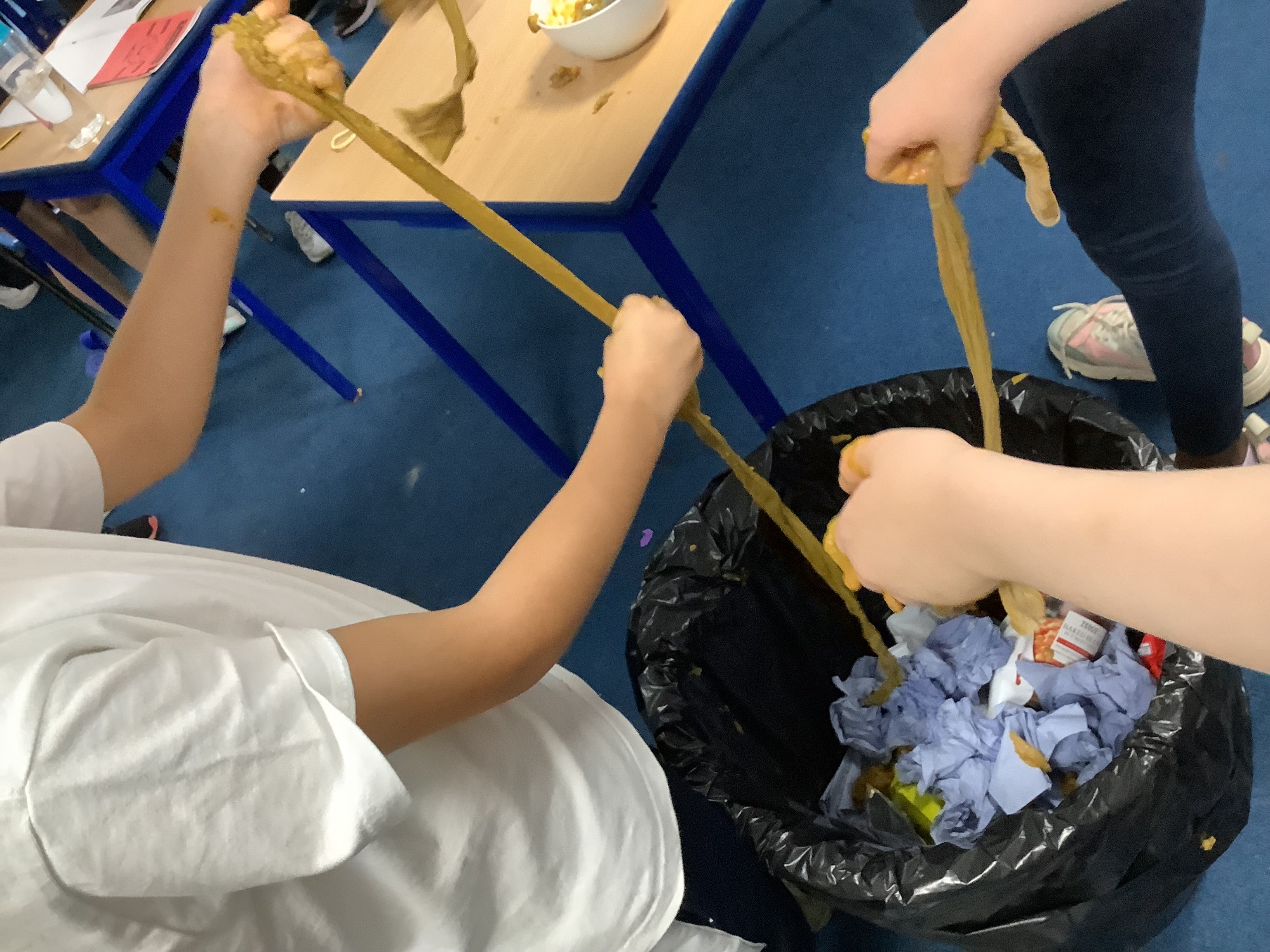 Anglo-Saxon Printing
In Art, we have been learning about printing. In Anglo-Saxon times, they would have used prints to create their artwork. To do this, we used polystyrene tiles to create our printing design, and then used printing ink to transfer the patterns we had created onto fabric. We used two alternating colours to add a bit of flair to our designs!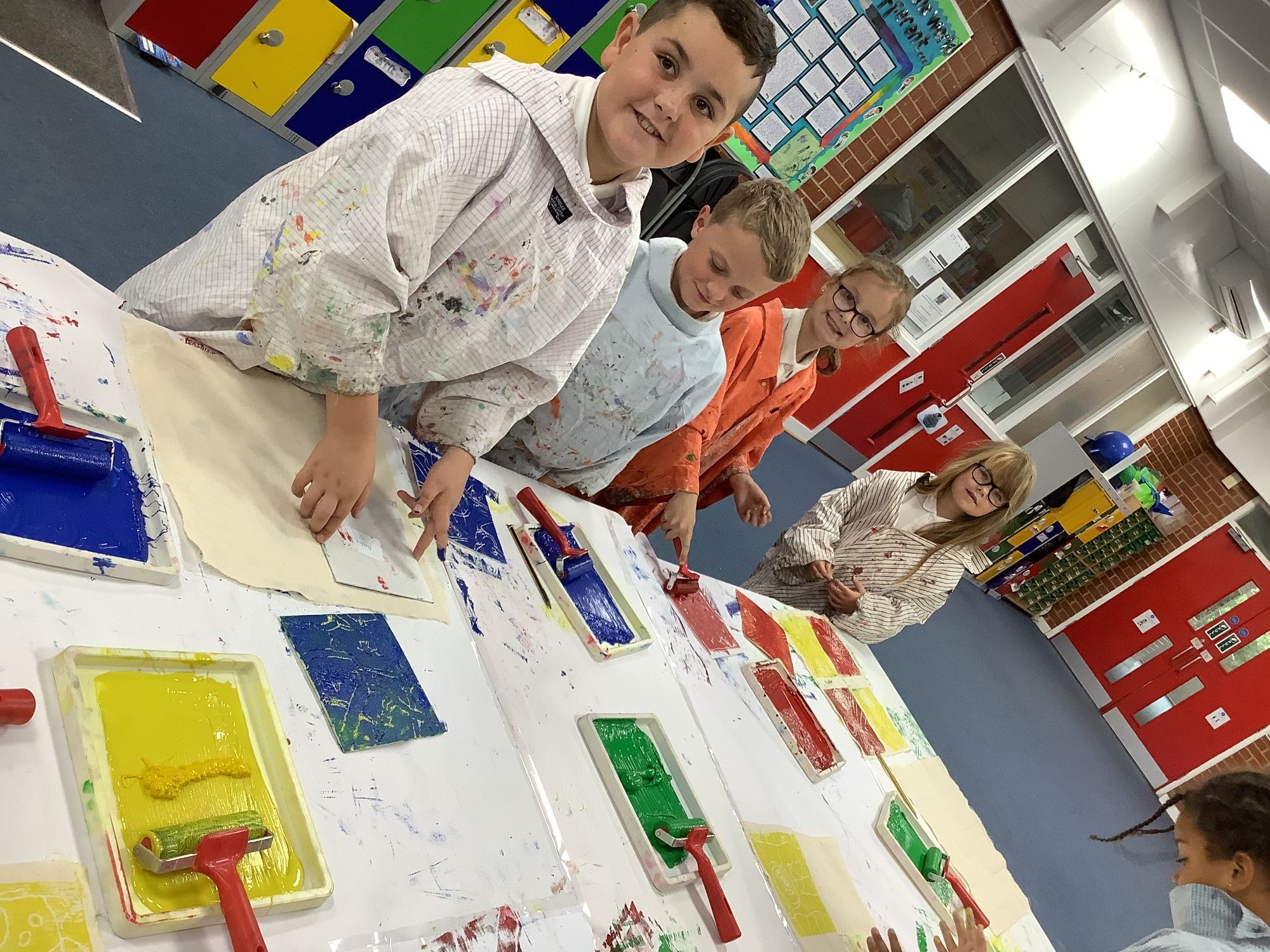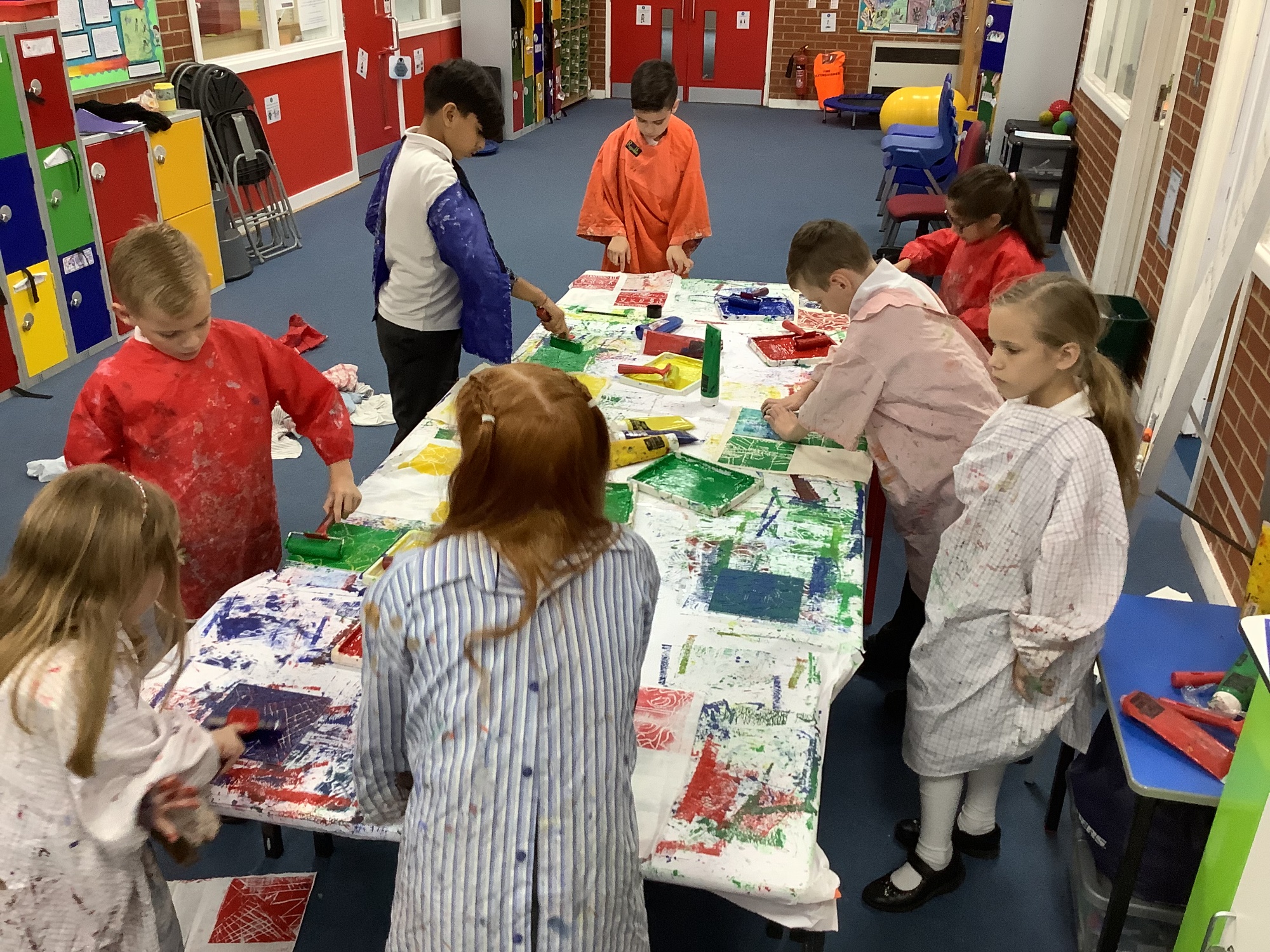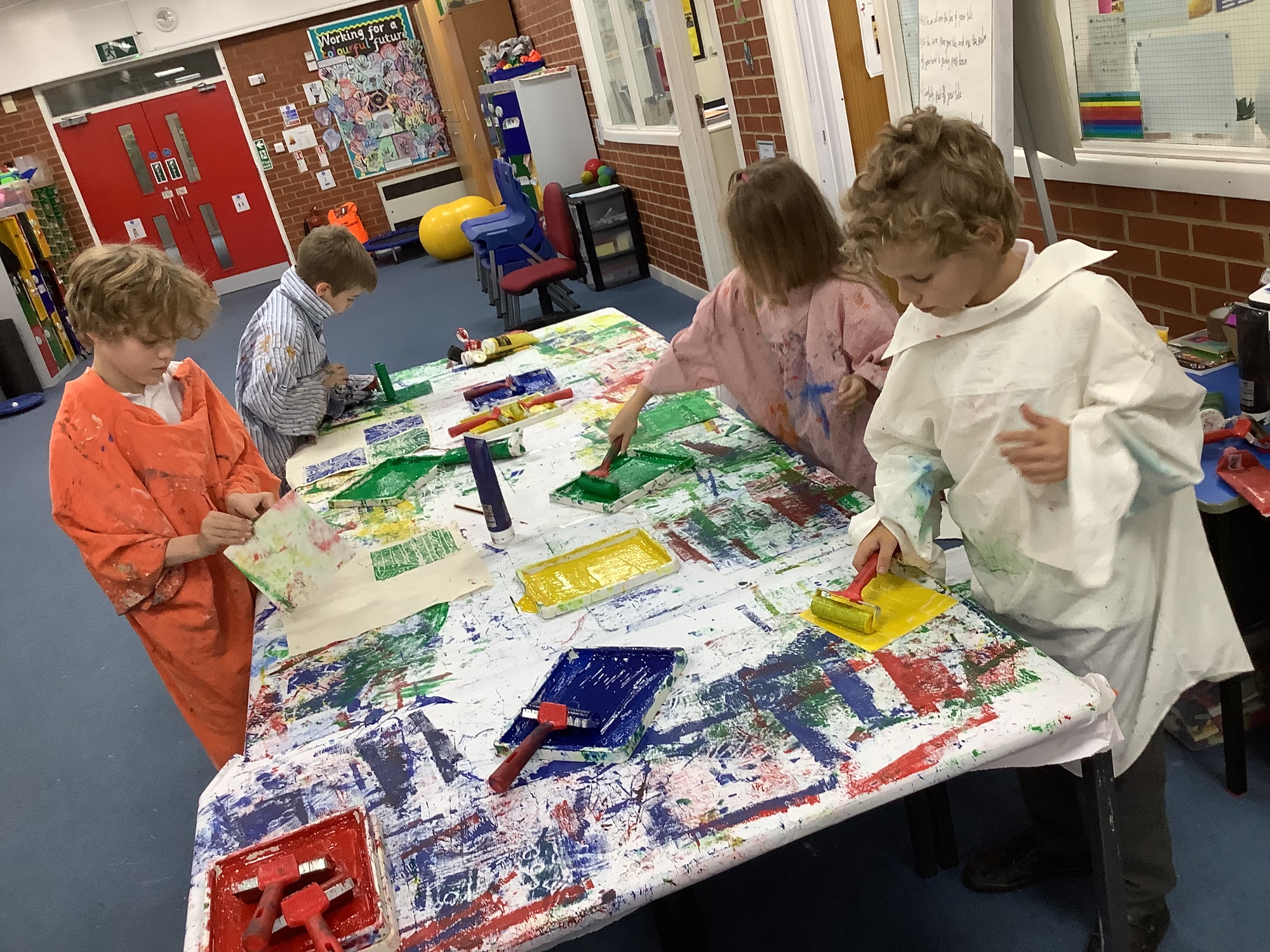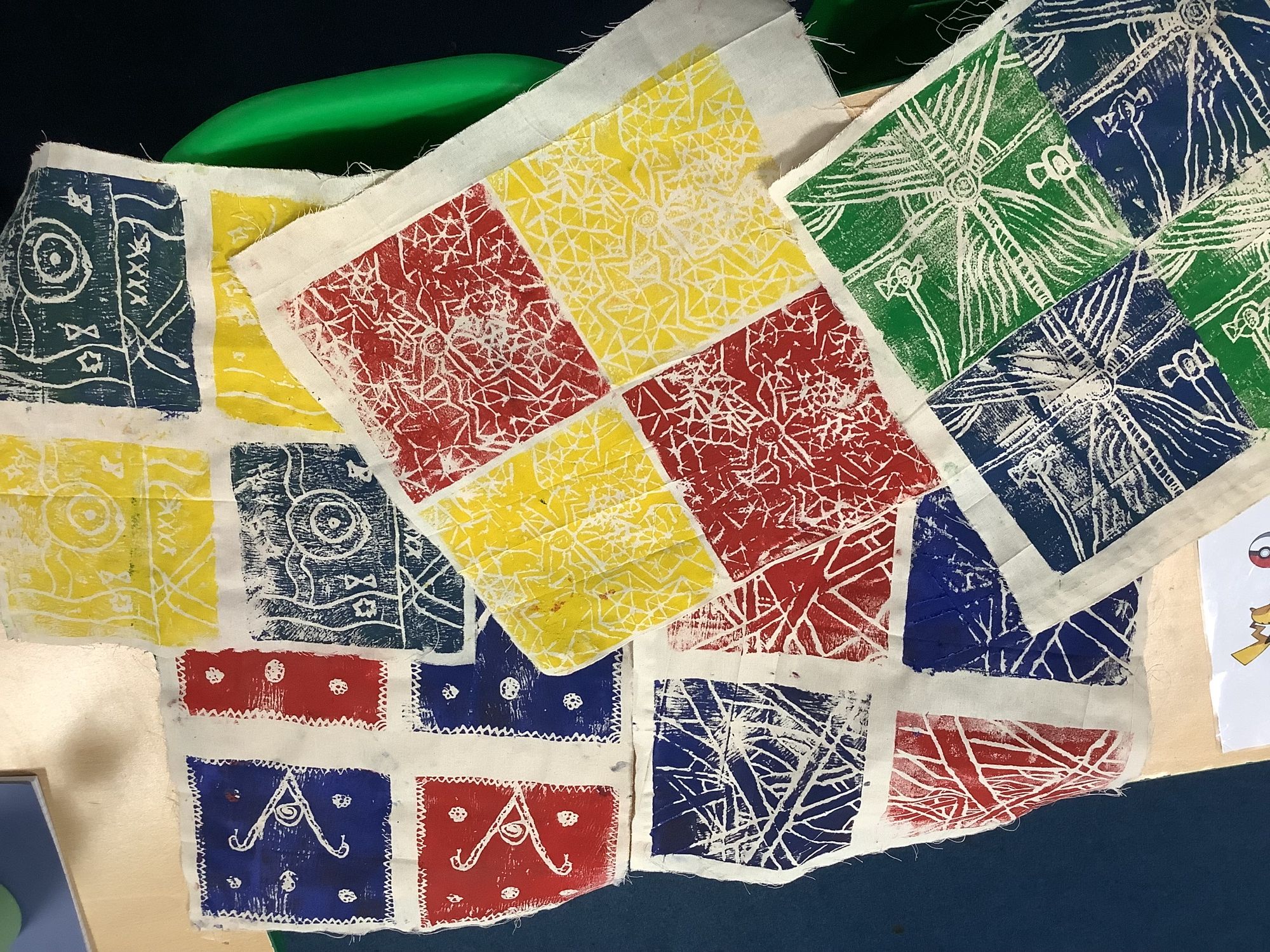 Buddhas
In year 4 we have Been learning about Buddhism, and their key figure Siddartha Gautama, the first Buddha. Buddhas are represented in a range of different ways, so we had a go at creating our own small clay depictions of the Buddha. Take a look below!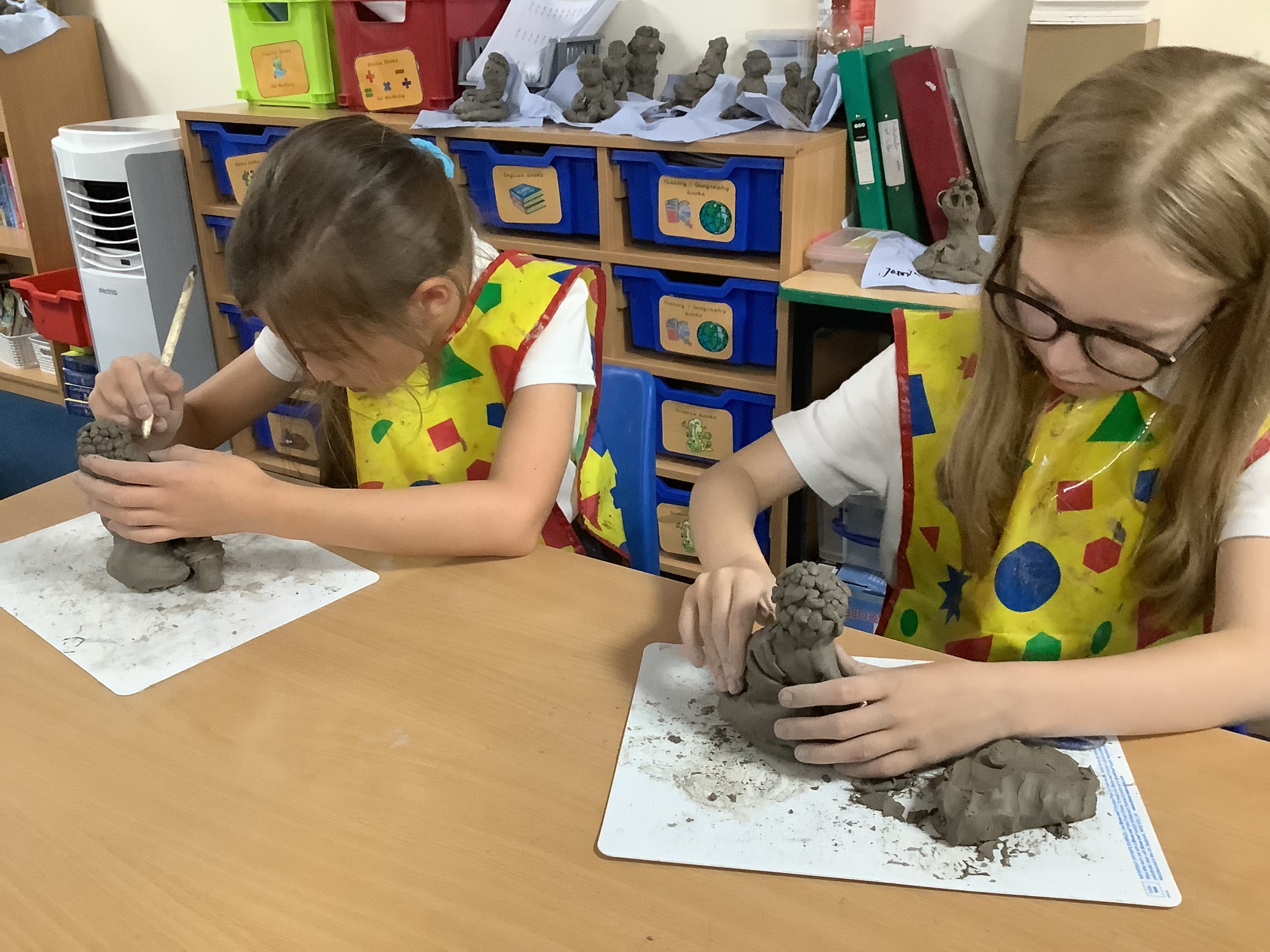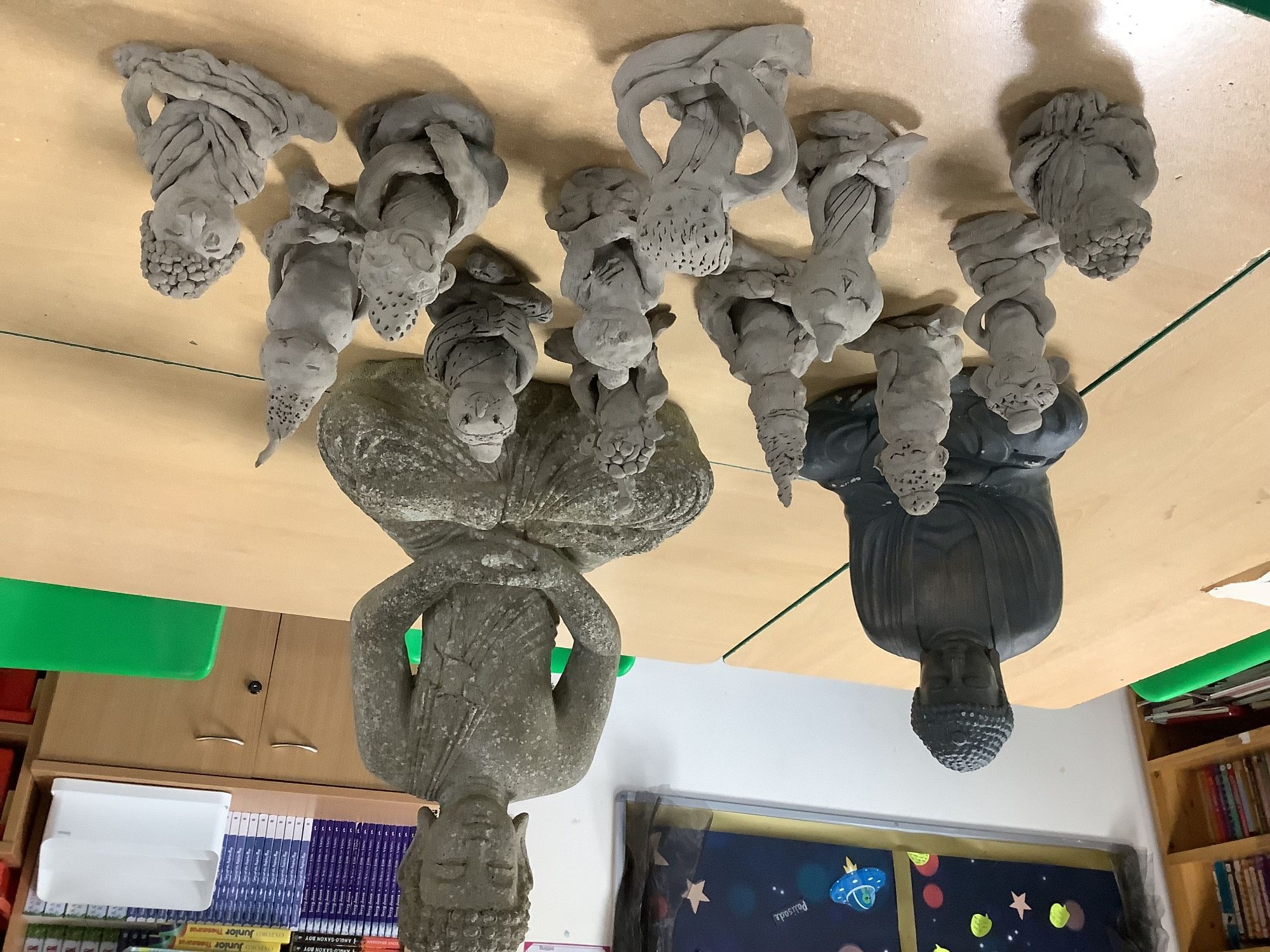 Terrific teeth!
In our science unit, we have been learning all about our teeth and why it is important to look after them. We have tested this with several experiments. We placed boiled eggs in vinegar, cola and milk to observe the effects of acds and sugars on our teeth, and the results were very smelly!
We also used disclosing tablets to colour our teeth to look at where plaque was forming in our mouths. Our teeth turned red and blue to show us where we had missed things whilst brushing. Then we brushed our teeth again for two whole minutes - for some of us that was a lot longer than we thought!
Take a look at our experiments below.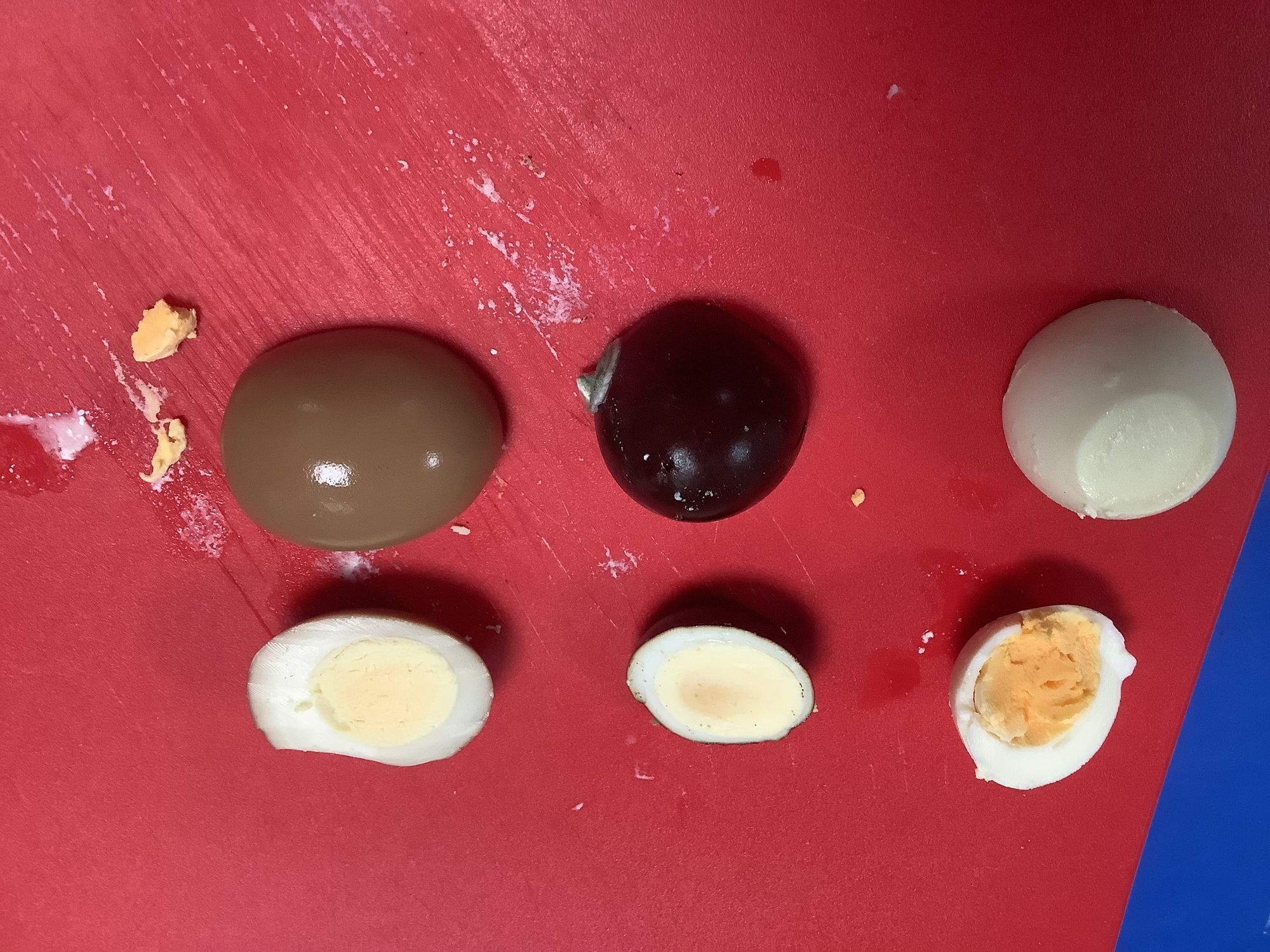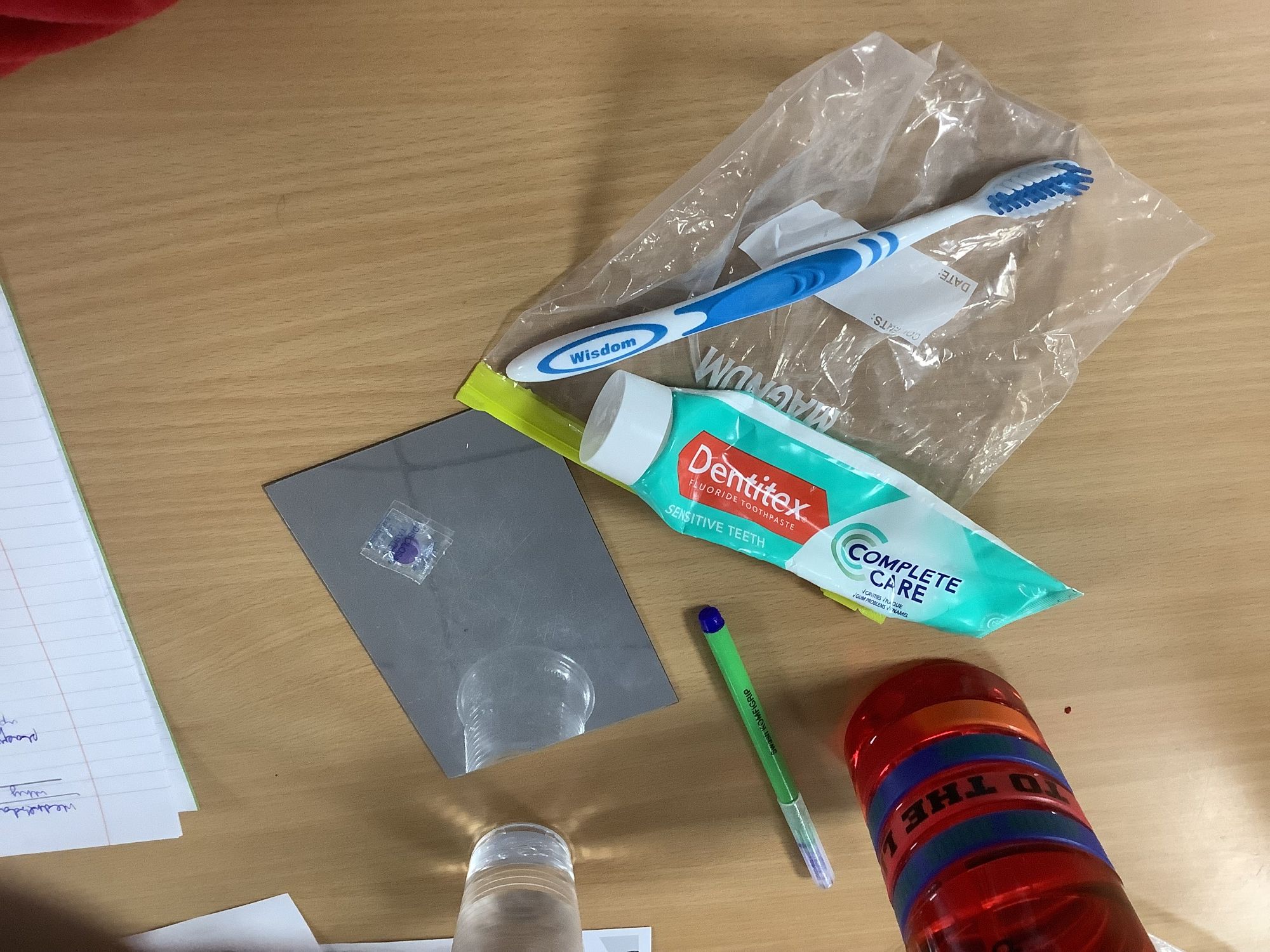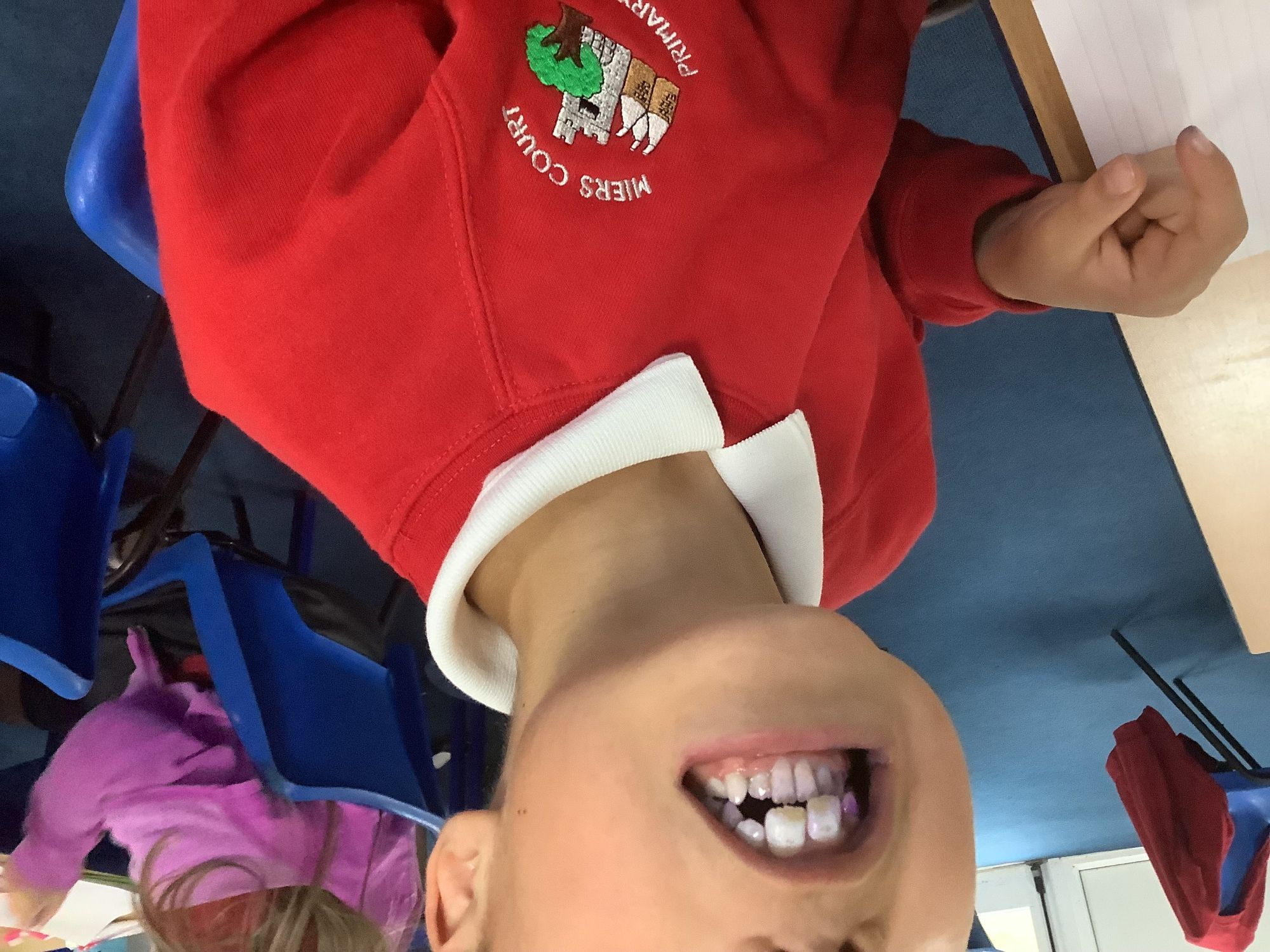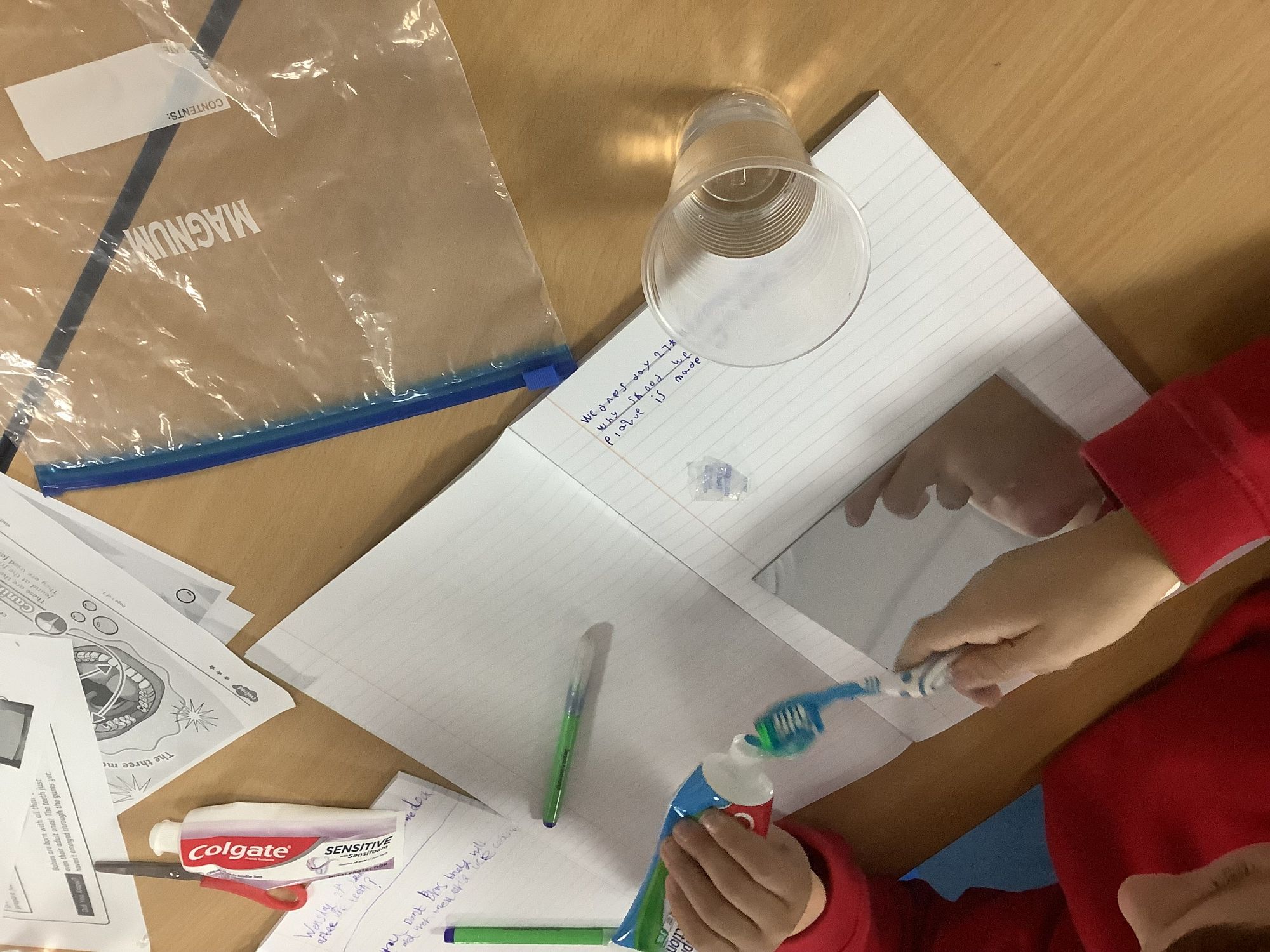 Languages Day
For Languages day this year, Year 4 have been learning some Italian!
Alongside learning the basics of how to say hello and introduce ourselves, we also learnt how to sing 'Head, Shoulders, Knees and Toes' in Italian too! Take a look below and see what you think!
Take a look at our fabulous Displays!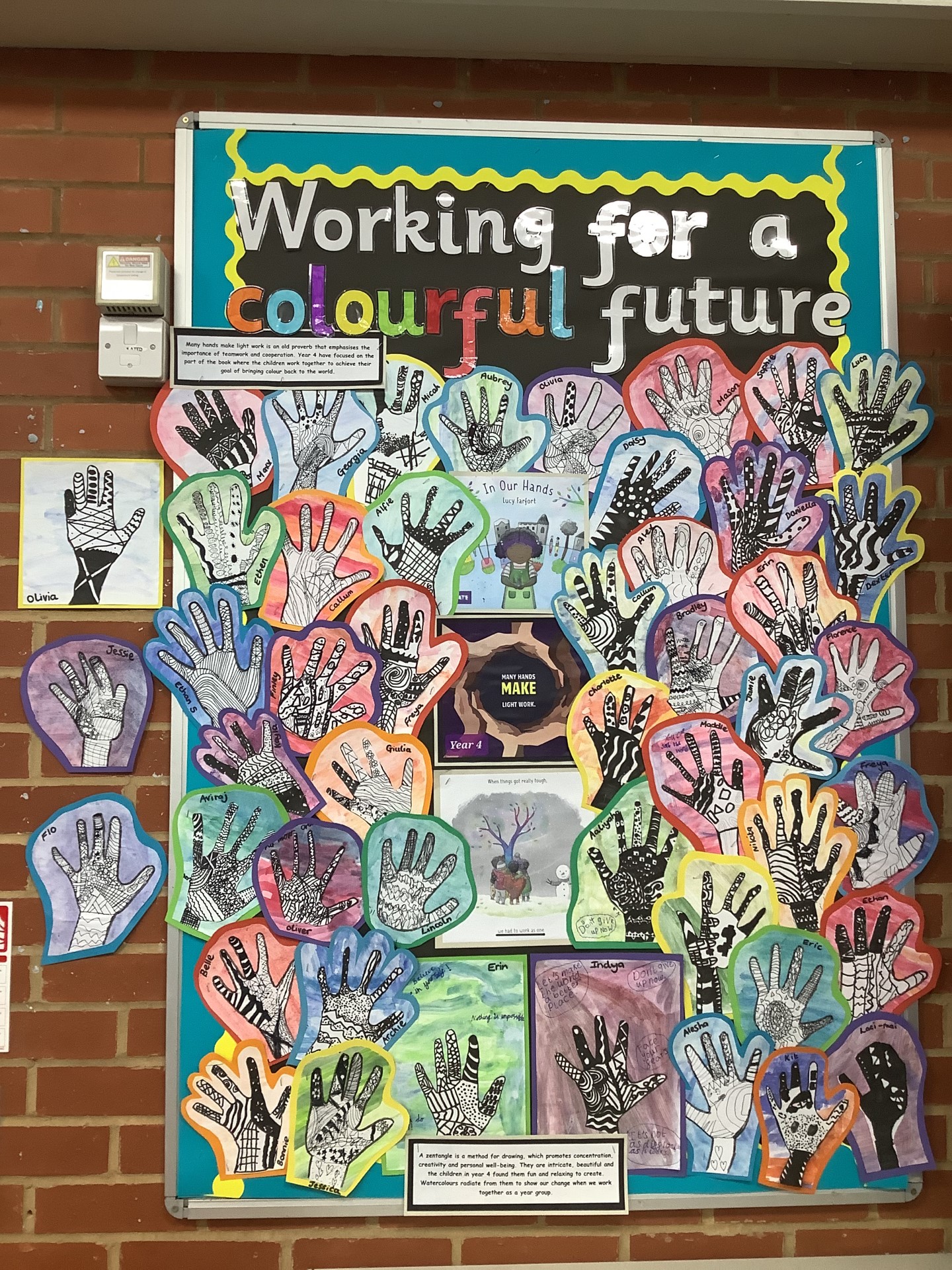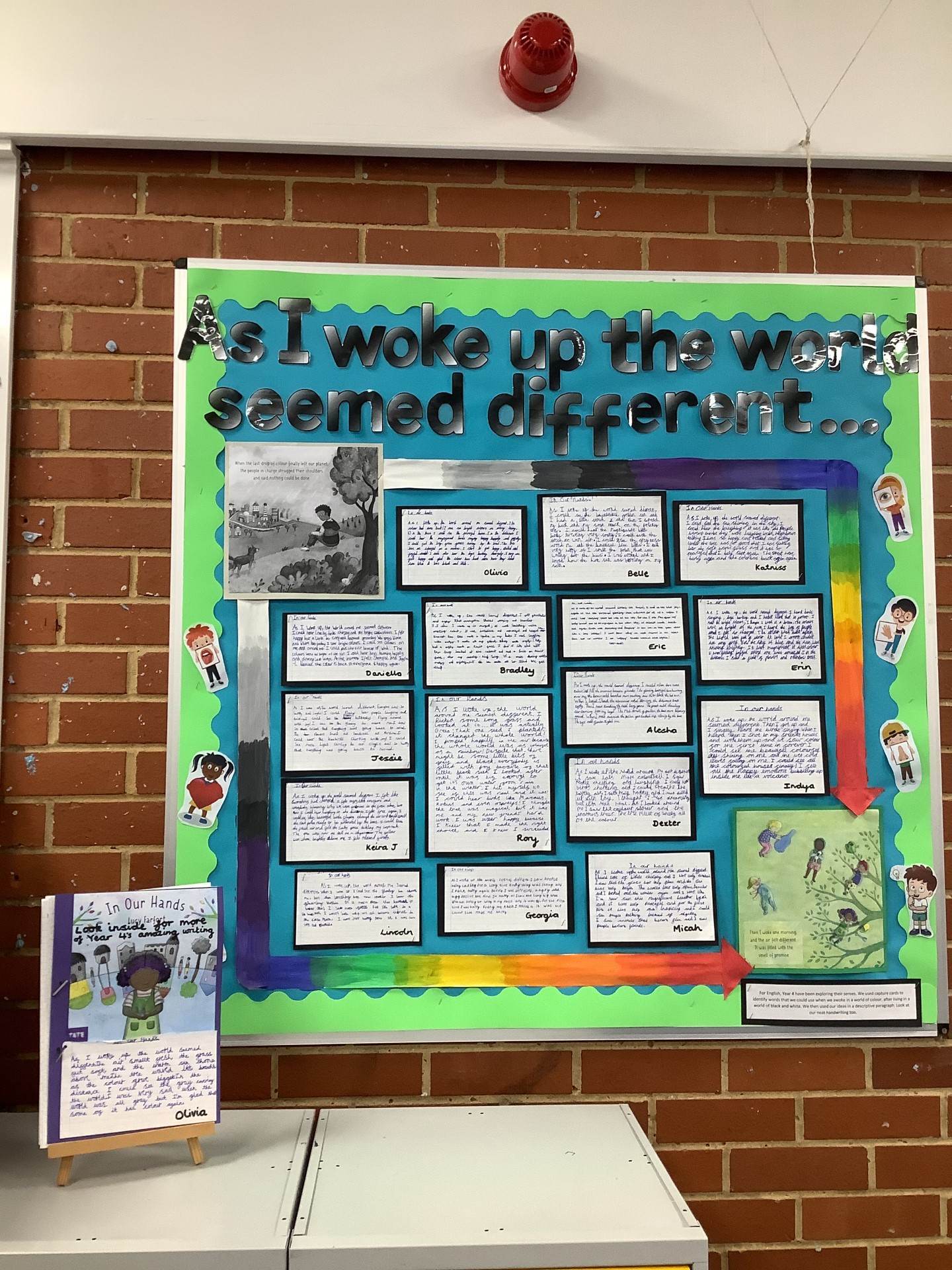 Useful Links
Below, you can find a number of useful links to help support your child's learning:
Year 4 News