Welcome to Year 2!
In Year 2, we have two classes: Nightingale Class and Robin class.
Please click on the links below to see what we have been up to lately in Nightingale and Robin Class.
Social Story
Each year, we create a Social Story for our individual year groups. The aim of the Social Story is to help children become accustomed to their change in environment as they progress upwards through the school. It outlines how their classroom will look, who their teachers are, and how the school day may look. Our Year 2 social story can be found here:
Curriculum

Gallery

Our Learning
Mondrian
We have been learning about Mondrian and his interesting style of artwork.
Piet Mondrian is a Dutch artist best known for his abstract paintings. Art that is abstract does not show things that are recognisable such as people, objects or landscapes. Instead, Mondrian used colours, shapes and textures to achieve his effects.
Mondrian's style was geometric with lots of lines and primary colours of yellow, red and blue. We have created our own versions using paint. What do you think?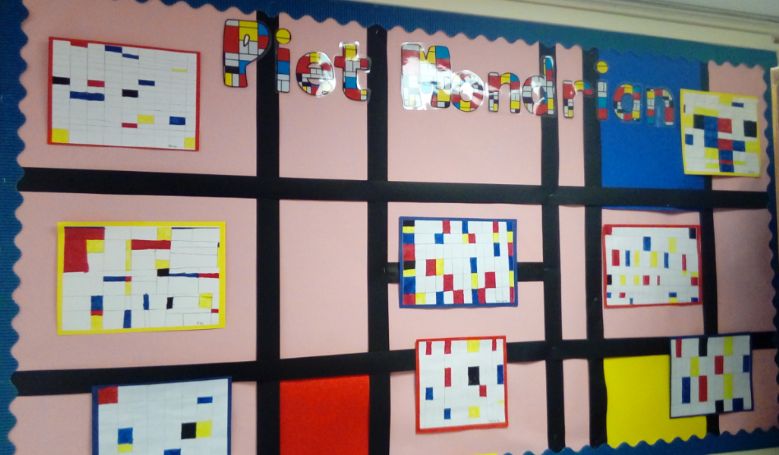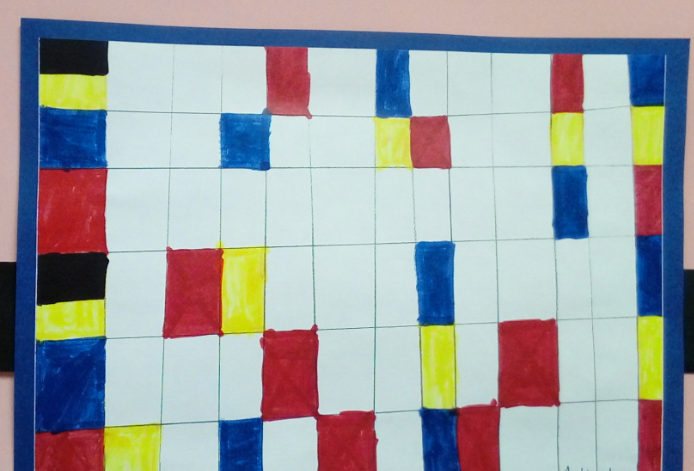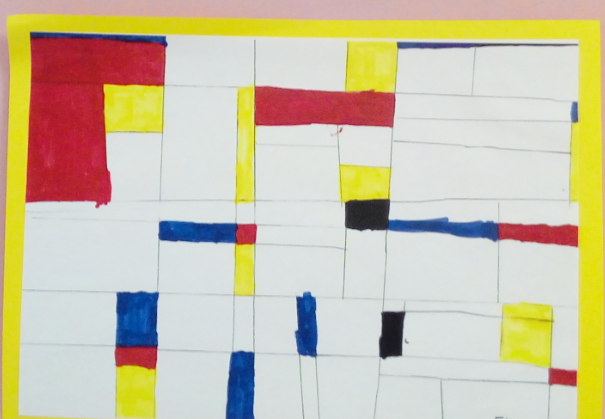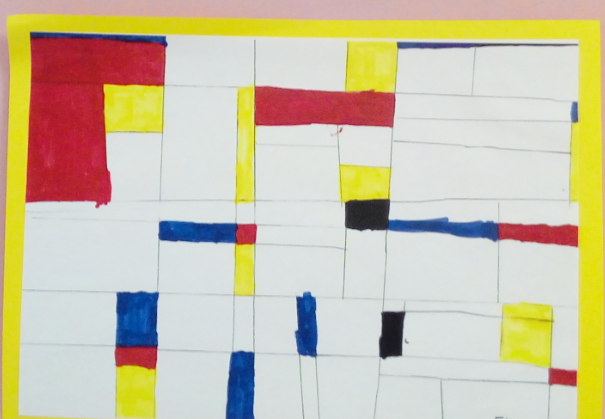 Science Investigation
We have been investigating different types of plastic and which type of plastic would be the most flexible. We have discussed how plastic is used and think of where we have plastic containers in our home. We also discussed how environmentally friendly these containers were and what we could do to help. For our investigation we needed to test how flexible different types of plastic were.
We had different containers for water and went outside to test just how far each container would squirt the water. This was great fun, and we also learnt how to use a metre stick to measure the distance the water travelled.
Afterwards we compared results and discussed why some plastics are more flexible than others and how this suits their purpose. We found out that a school water bottle needs to be quite tough and is designed for us to suck the water rather than squirt out. A mayonnaise bottle is very flexible as it needs to squirt out the mayonnaise however it therefore only has a small hole to do so.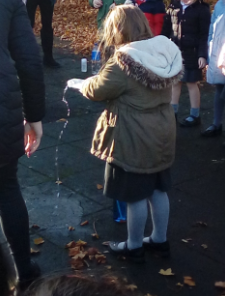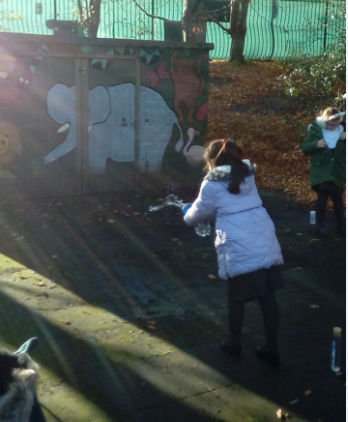 Story Telling
We have been learning about traditional tales and have focused on the story of The Elves and the Shoemaker. In order to help us build on our use of story language and use of conjunctions, we have been orally rehearsing the story. We have had great fun using puppets to help us do this and to accompany our story maps. Our next steps will be to change a feature of the story so that we can write our own original versions. We have been so busy thinking about sentence openers and detailed descriptions of characters and the setting that these promise to be amazing stories!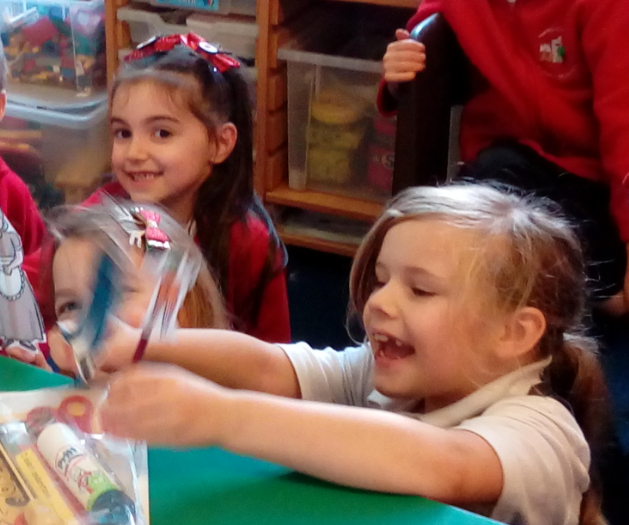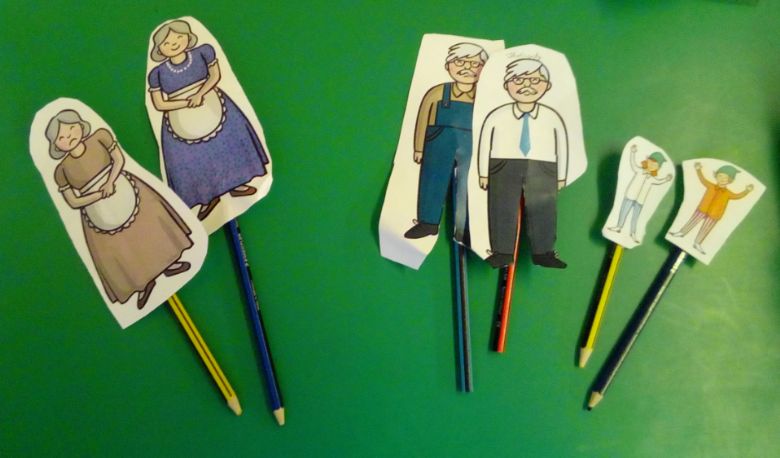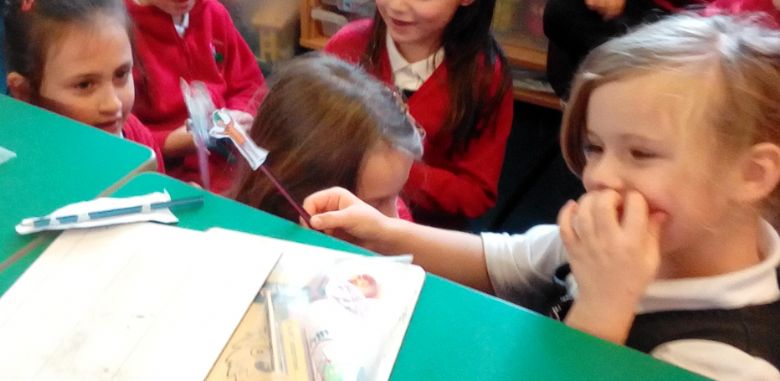 We added our own twist on the story and then worked incredibly hard to publish our books ready to take home and share with our families on Christmas Eve.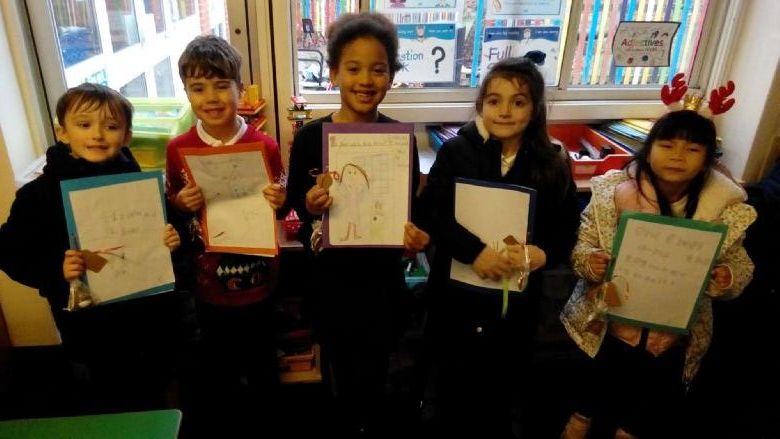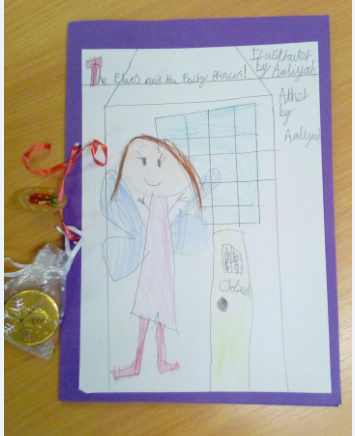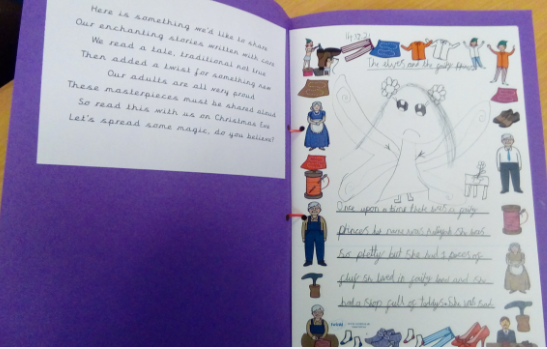 Bug Hotels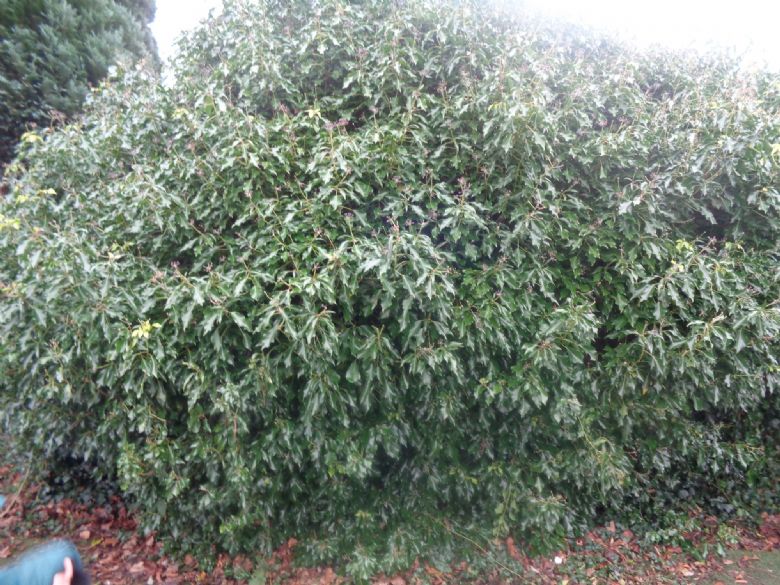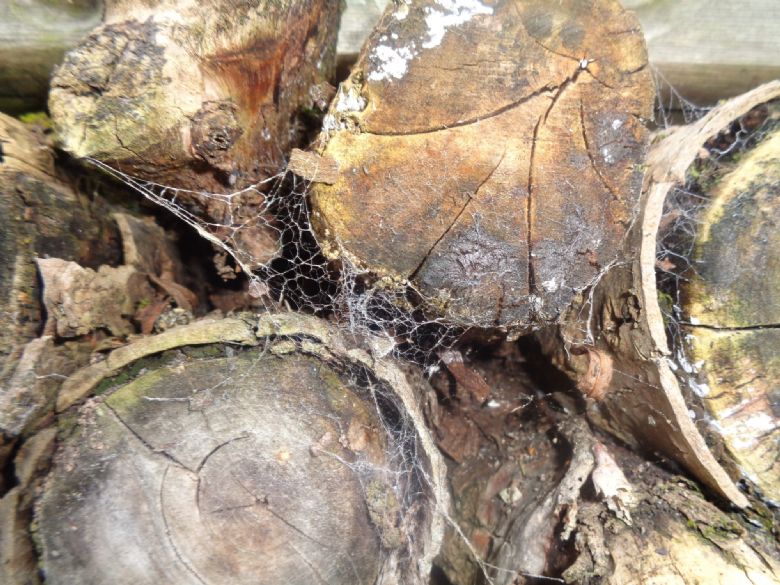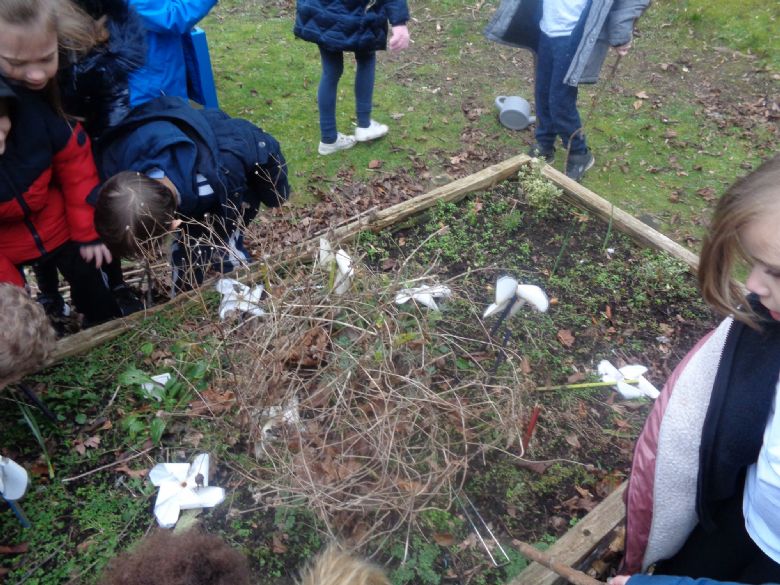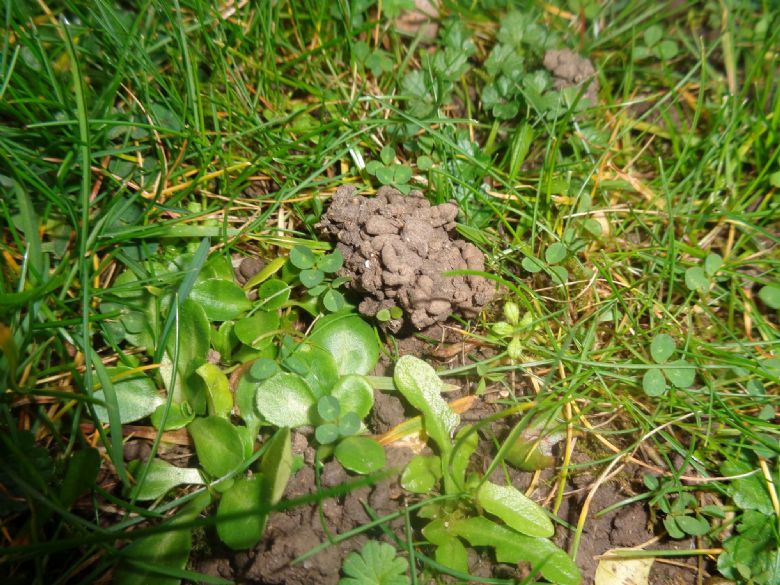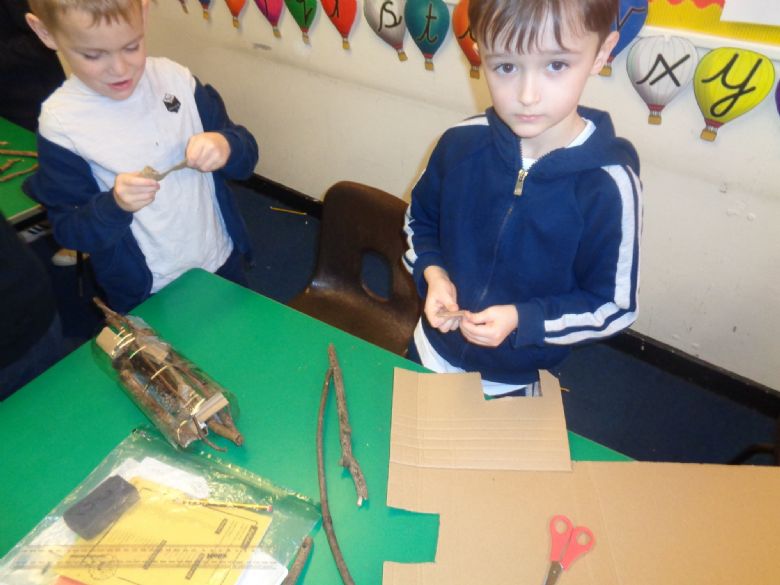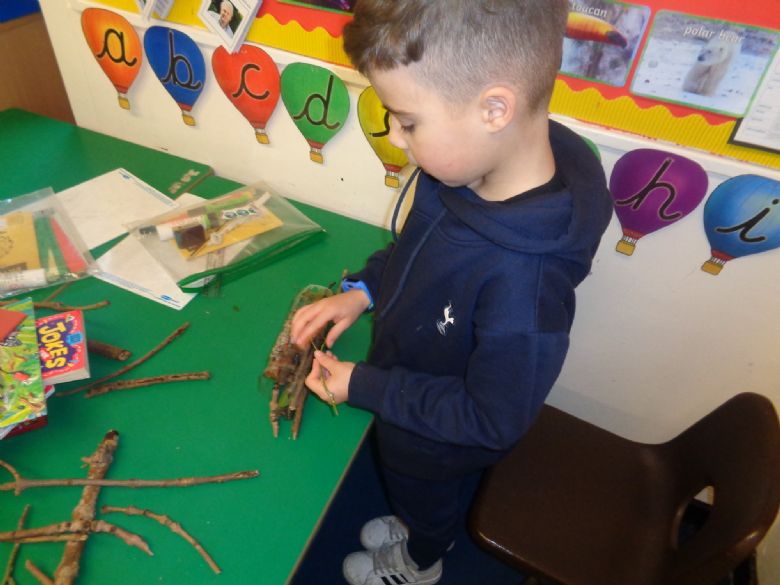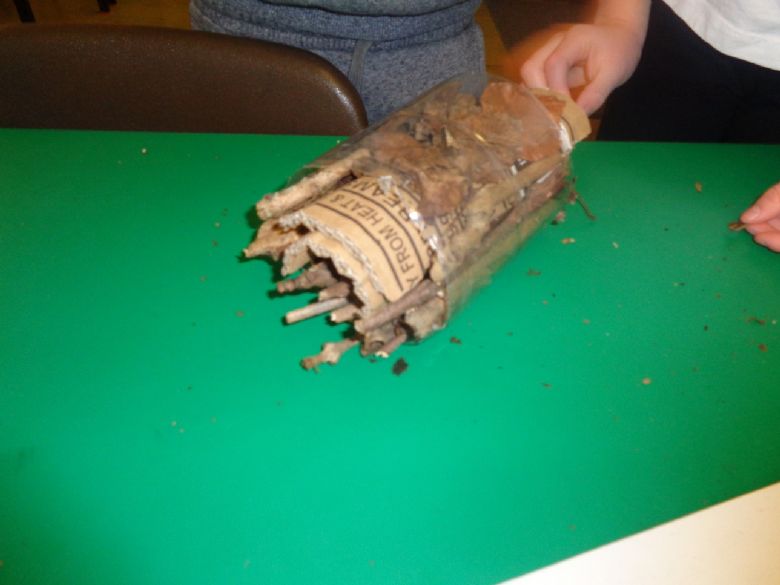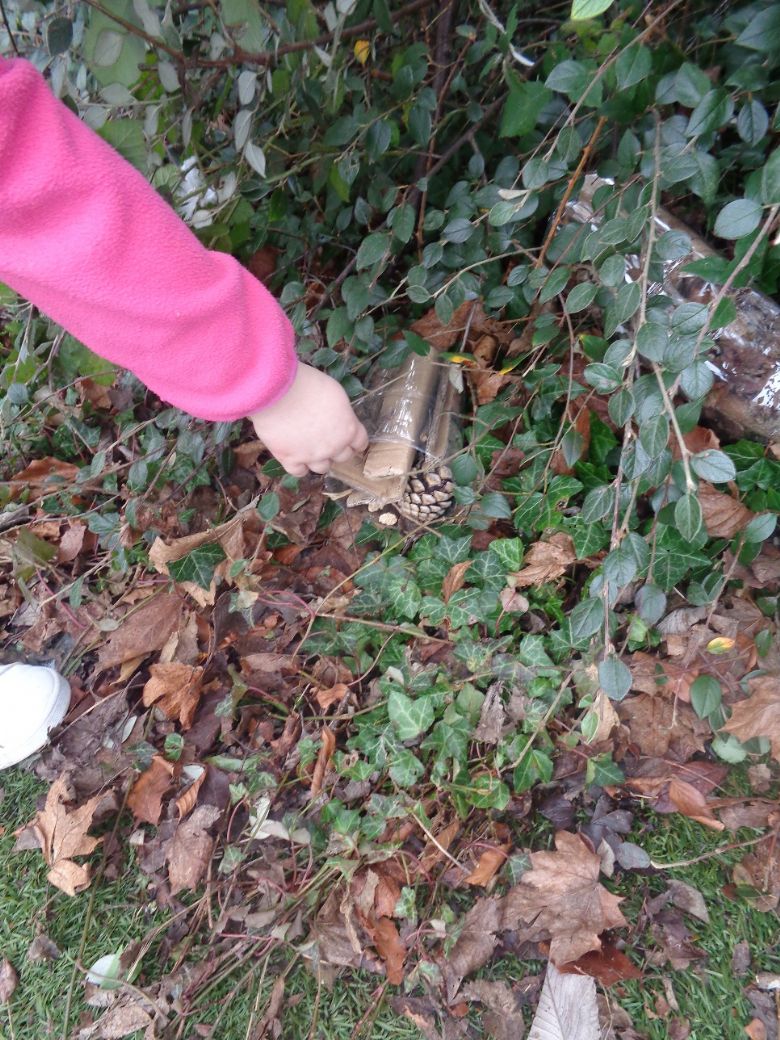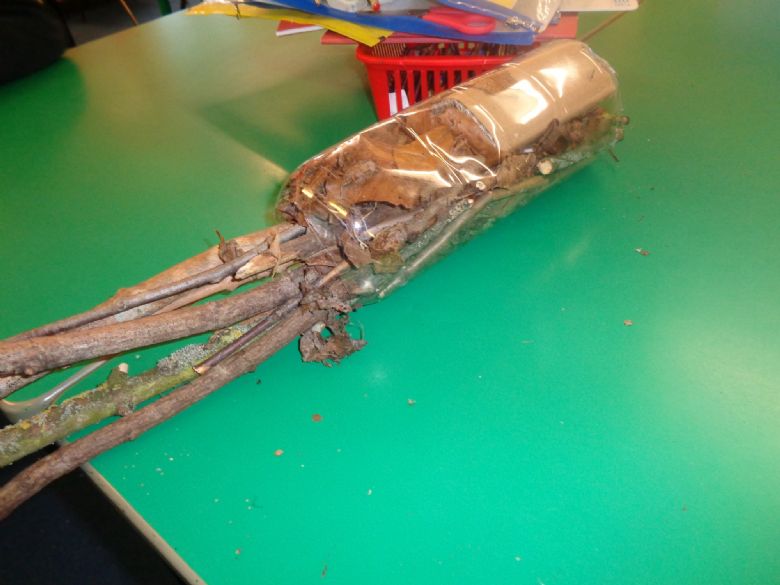 We have been learning about living things and their habitats. We have been finding out about microhabitats, so first we took a walk around the school grounds to see what evidence we could find of mini beasts in their microhabitats. To help support the mini beasts we decided to make bug hotels from recycled bottles as another micro habitat for them. Whilst on our walk, we gathered some natural materials to use for our bug hotels. We worked in groups to carefully follow the method. Here are some instructions if you would like to have a go:
First take a section of a recycled plastic bottle which has been cut in half. (The ends should be removed)
Next, fill your container with natural materials. (We chose sticks, cardboard, leaves and pine cones)
Roll up the pieces of cardboard to create layers and places for the creatures to crawl inside.
Check that the bug hotels are tightly packed enough to keep the materials inside.
Find a suitable opposition outside to place your bug hotel. (Somewhere sheltered and out of sight.)
Useful Links
Below, you can find a number of useful links to help support your child's learning:
Year 2 News