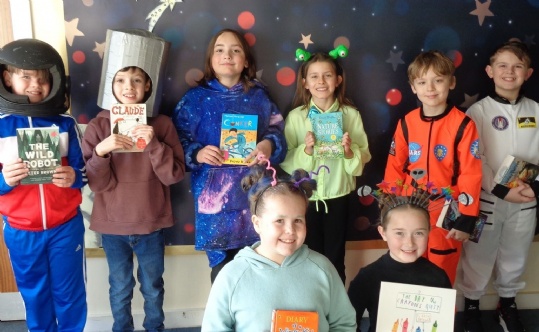 We celebrate World Book Day 2022.
We have all had so much fun celebrating World Book Day this week! The whole school read the story 'The Night The Stars Went Out' by Suz Hughes.
On Thursday children came in dressed in something that makes them happy, something from space to link to the shared story, or something silver to celebrate the 25th World Book Day anniversary!
So much fantastic learning took place and so many amazing photos were taken. Here is a small selection. We will be uploading more of the photos to the class pages on our new website as soon as possible!