Welcome to Year 5!
In Year 5, we have two classes: Falcon Class and Kestrel class.
Please click on the links below to see what we have been up to lately in Falcon and Kestrel Class.
Curriculum

Gallery

Student Work
Science Week
During Science Week, the children were set the challenge to design and make colonies that could be built on Mars. They had to think about all the difficulties there would be and how they could overcome them. They played a game to make decisions about features like location, energy source and food supply. They then used the features to draw and then ultimately build their colonies.
Here are some of them: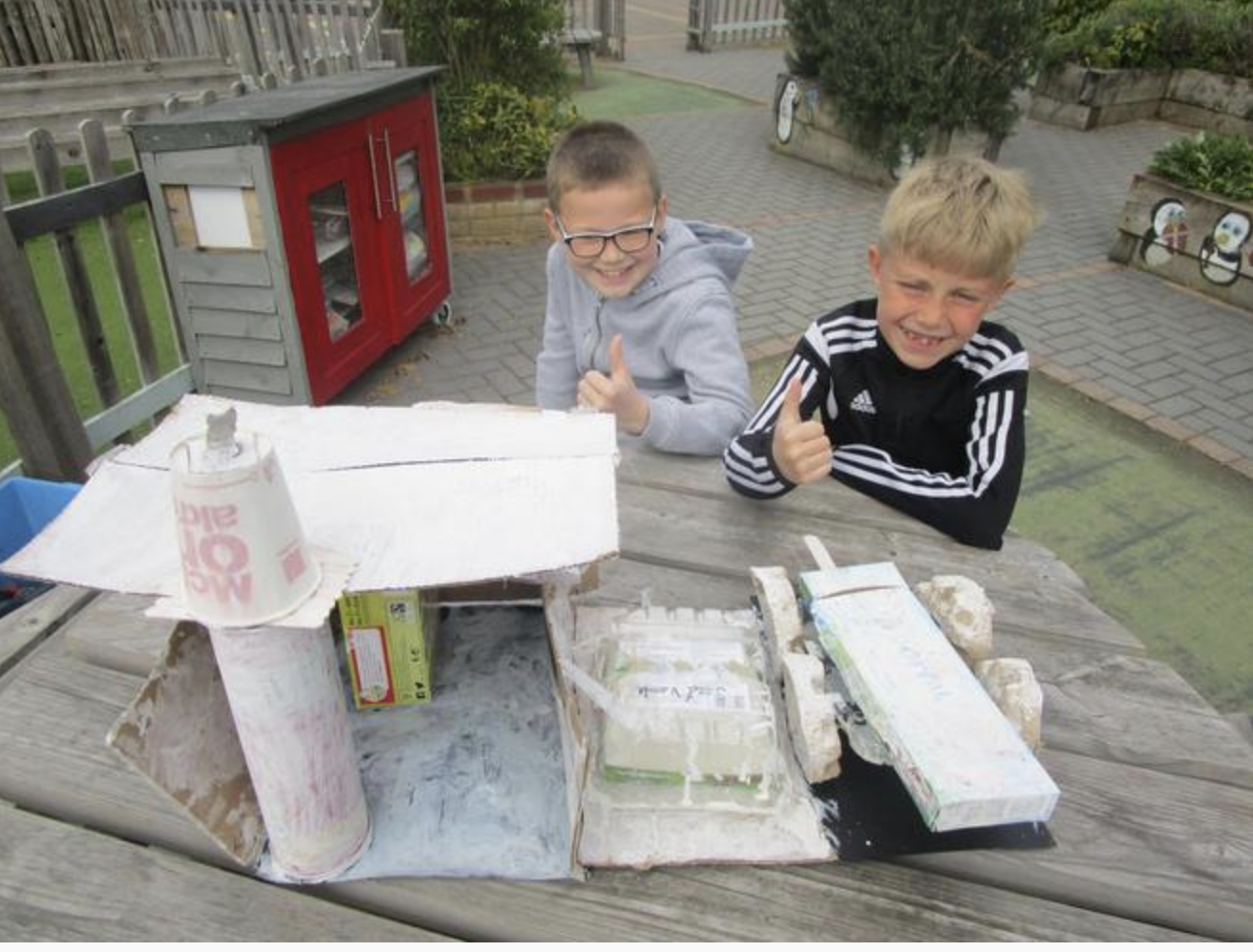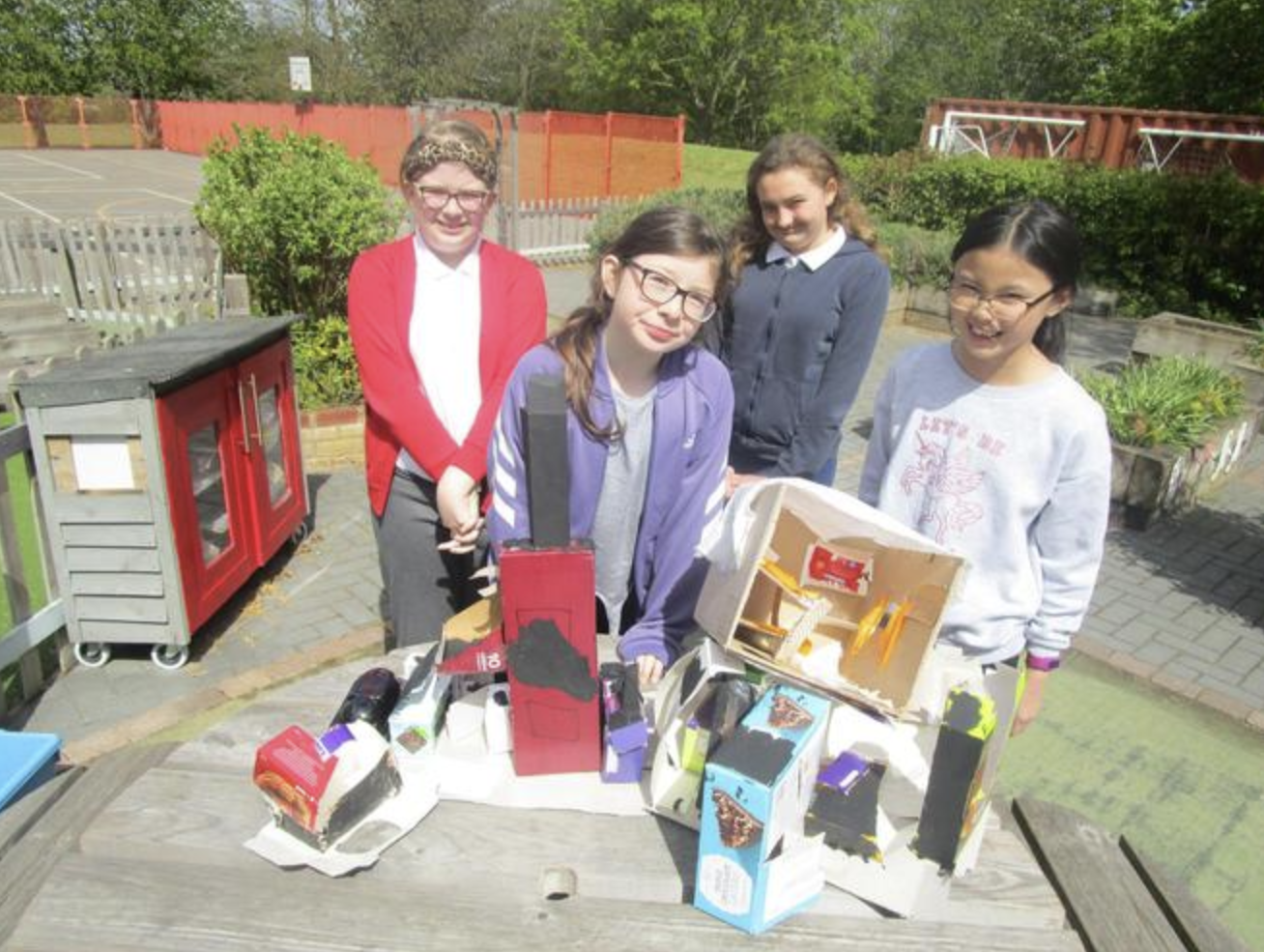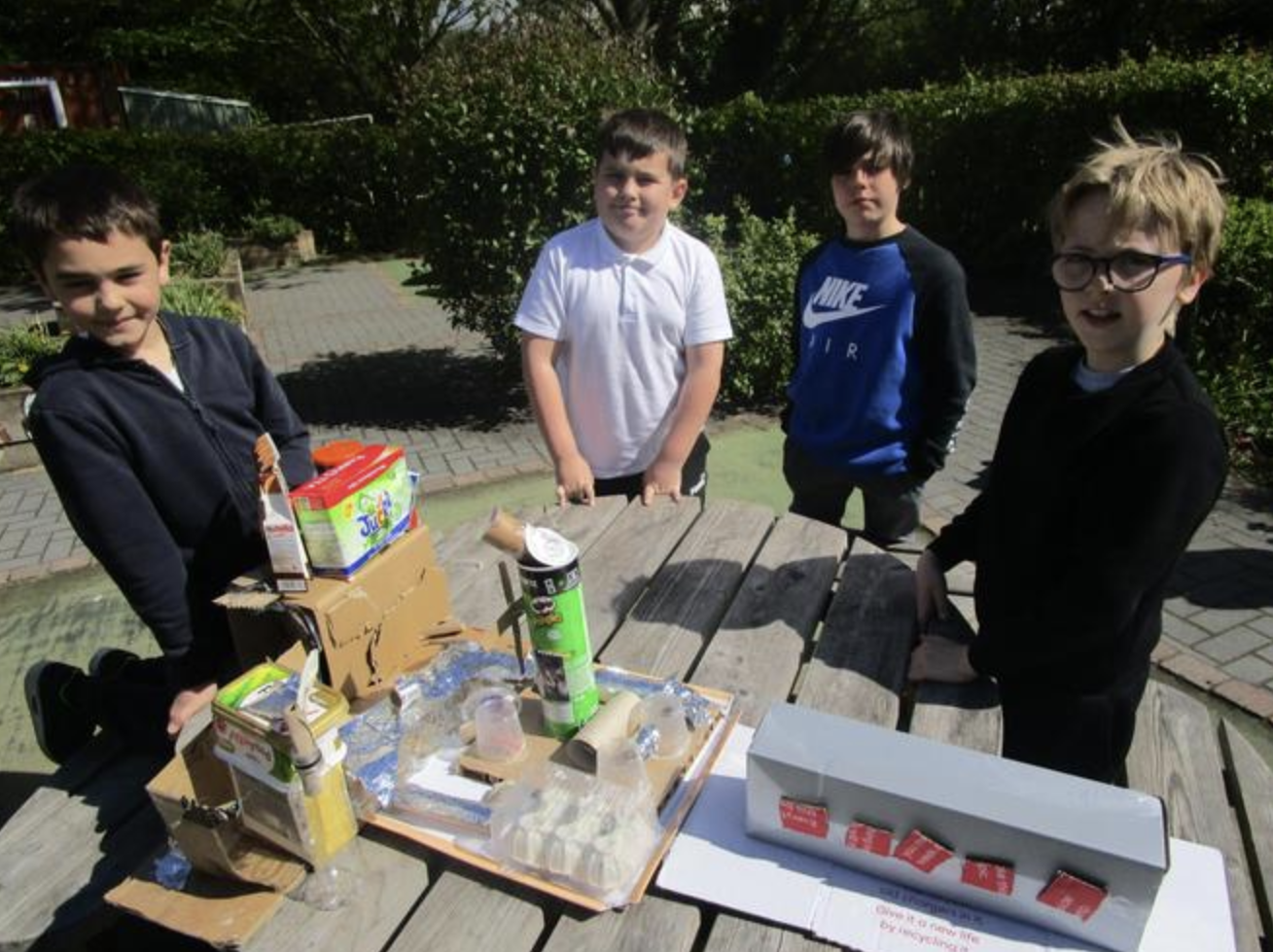 Trebuchets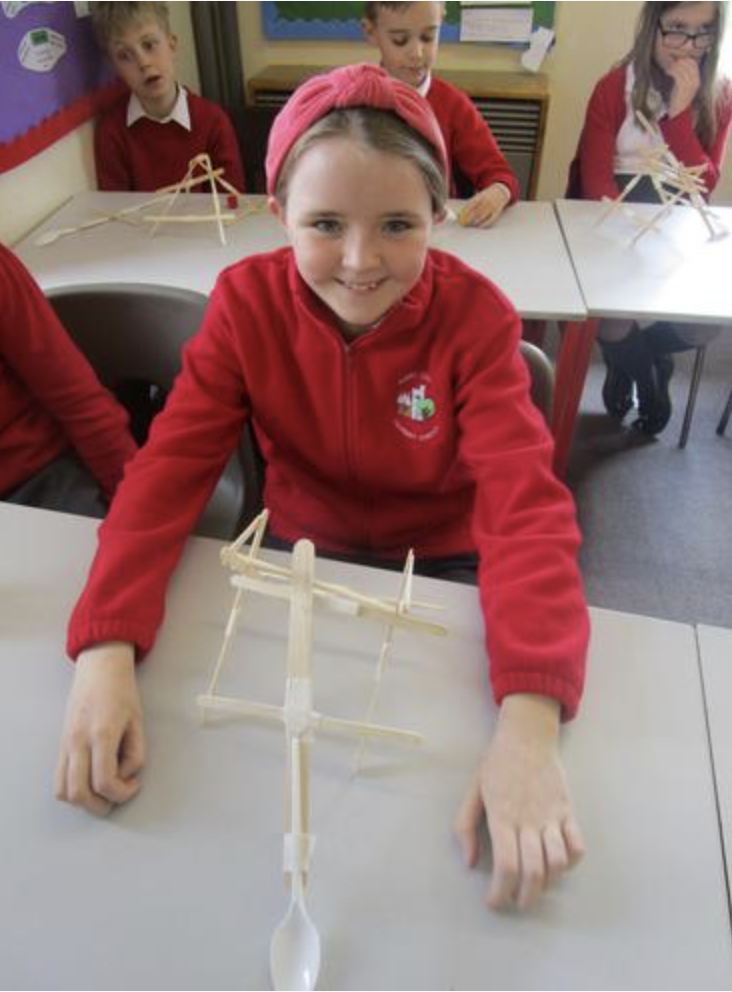 As part of the Medieval Medway topic, the children made trebuchets, an ancient siege machine. They had to use a hack saw and a glue gun to create these complicated creations.
Fairtrade Fortnight
We watched Fairtrade films about the farmers who have been helped through Fairtrade. For example, the cocoa bean farmers of the Gola Rainforest in Sierra Leone, have formed a co-operative called the Gole Gorbu Co-operative. This means they can produce better quality cocoa beans and get a greater income. We wrote letters to the Prime Minister asking him to support Fairtrade. Jamie and Amelia (Year 5)
Eggnaut Challenge
The children in Year 5 were set the challenge to design, make an test a re-entry system to safely land an eggnaut when dropped from a height. They were given a limited amount of materials to be able to make it. Both the children at home and at school accepted the challenge!
Here is what happened at school...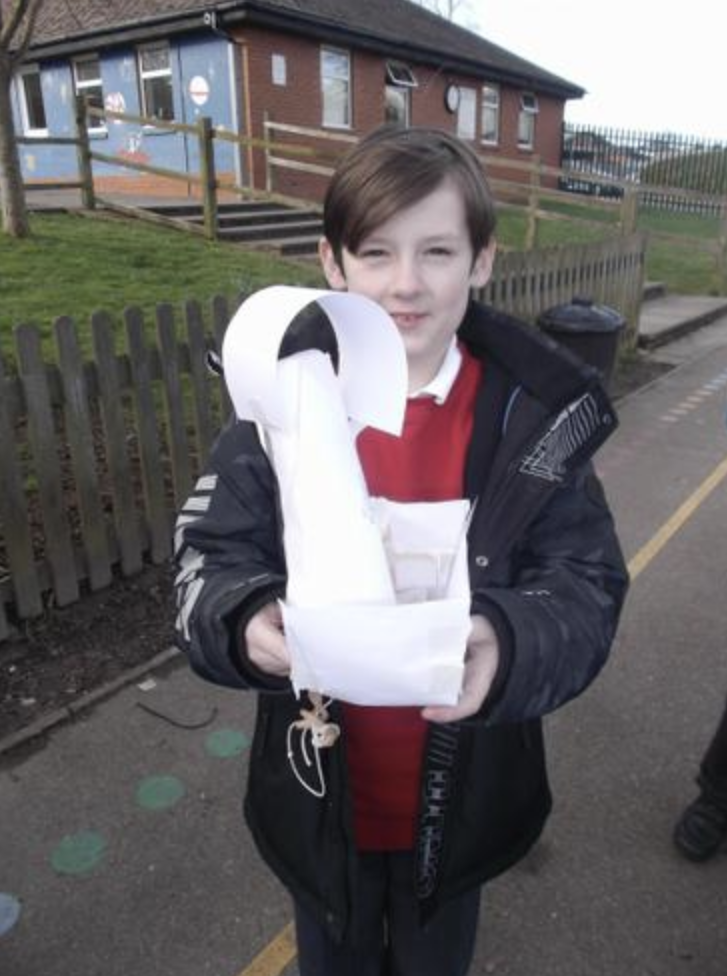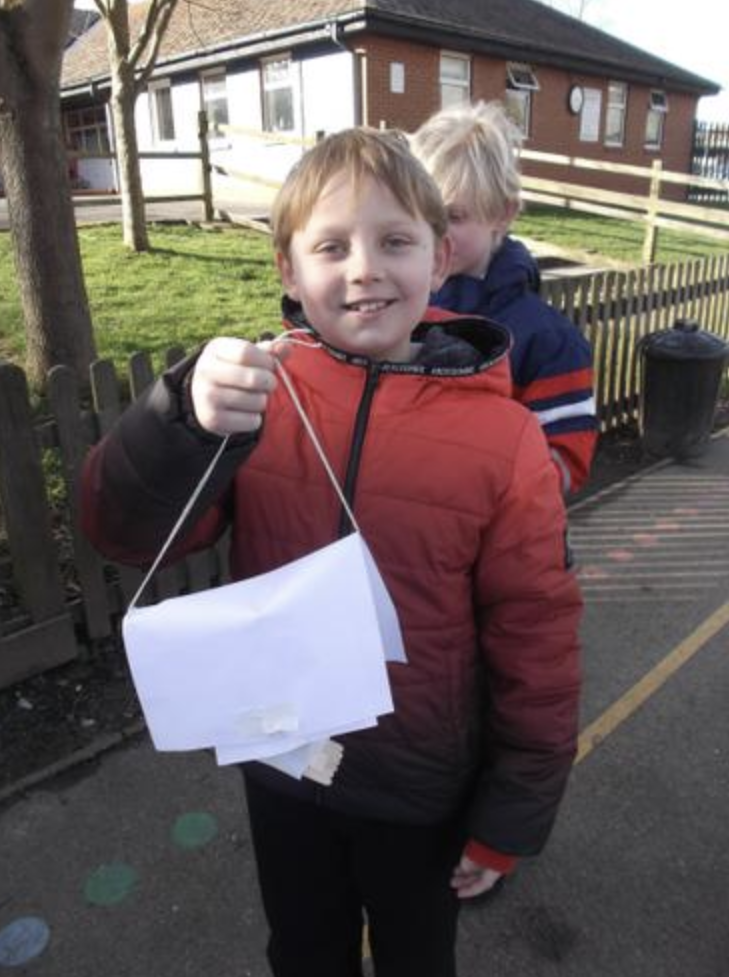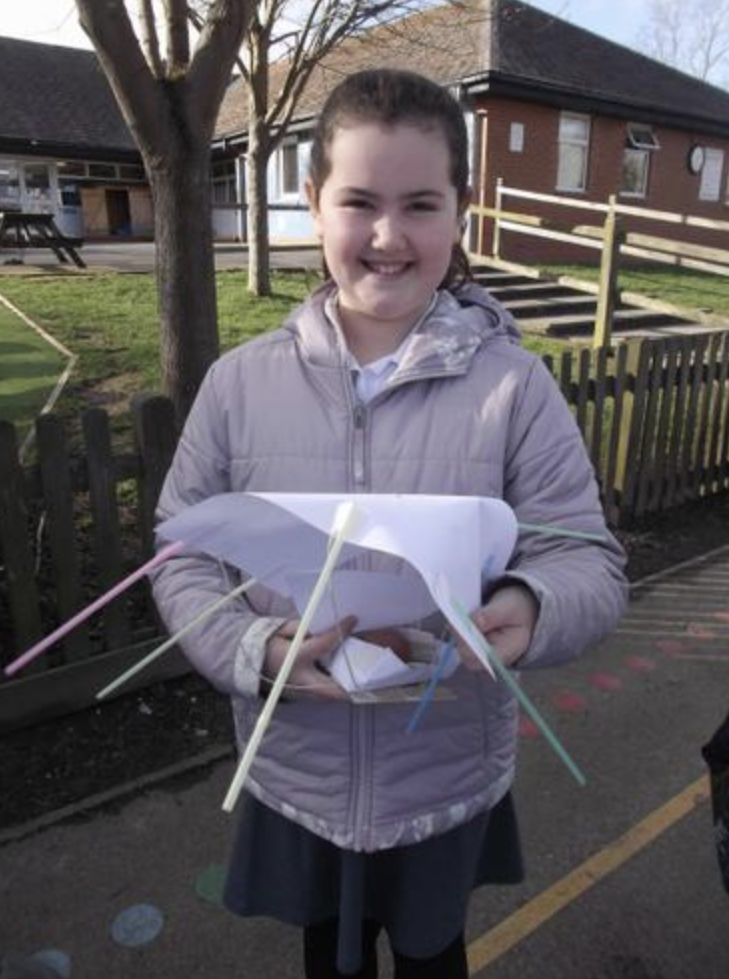 Narrative Poetry
Year 5 have been looking at the narrative poem 'The Highwayman'. They have studied the vocabulary and started writing their own story based on it. The children have been working hard on using more precise vocabulary and showing the reader how the characters are feeling rather than telling them.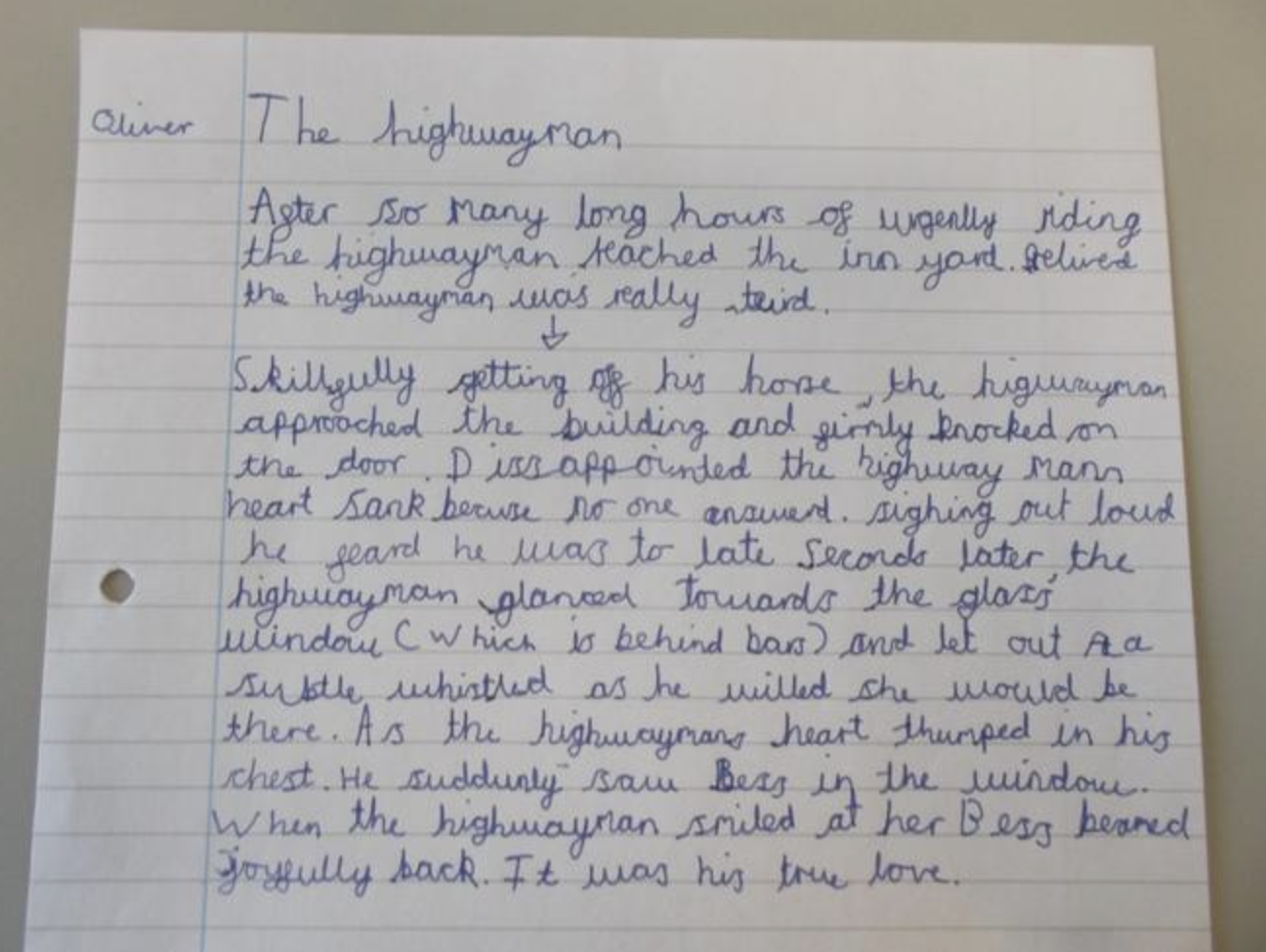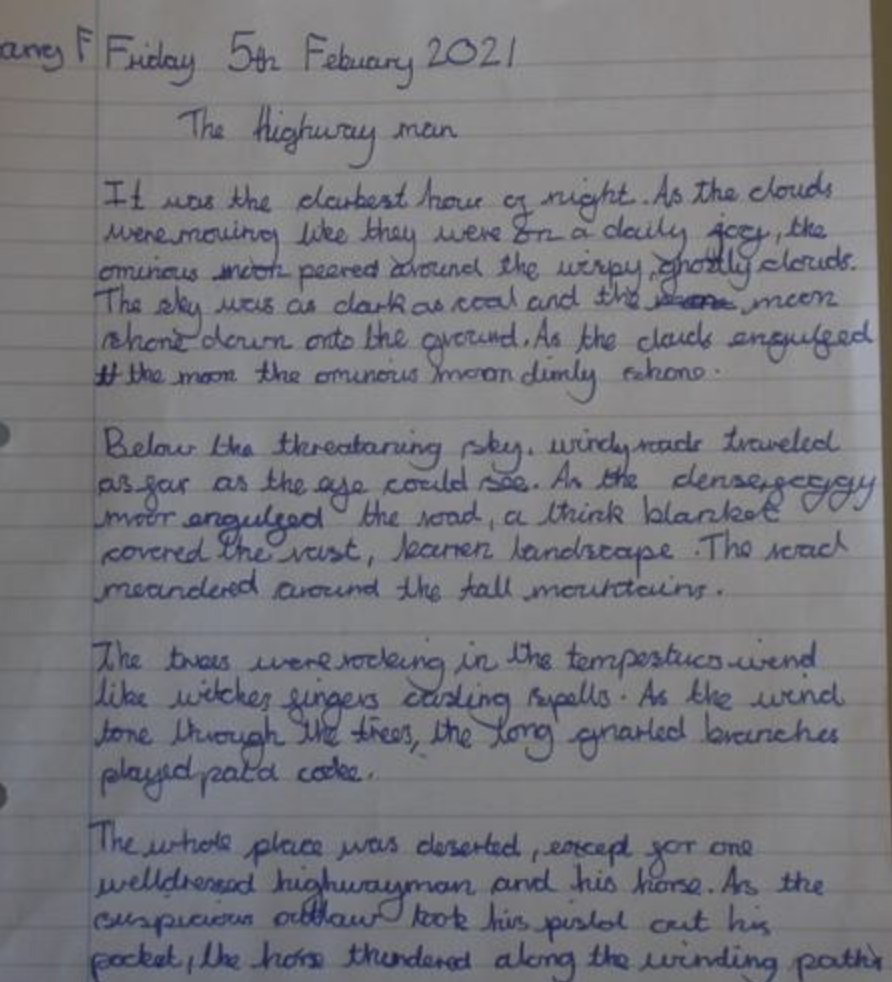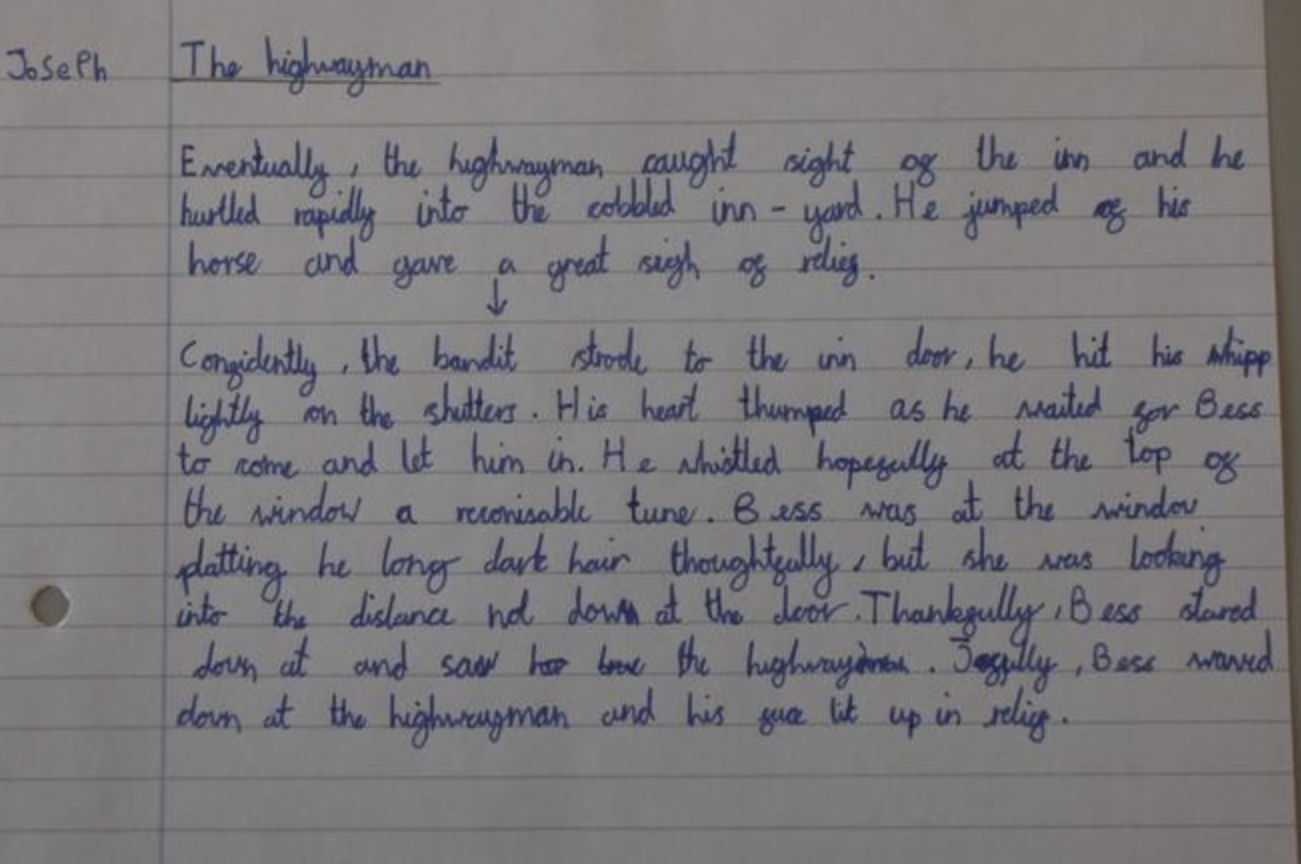 National Parks
Over the last few weeks, the children in Year 5 have been learning about the National Parks in our country. They chose one of them to research and have created factfile posters about them. Here are a few of them - haven't they been creative!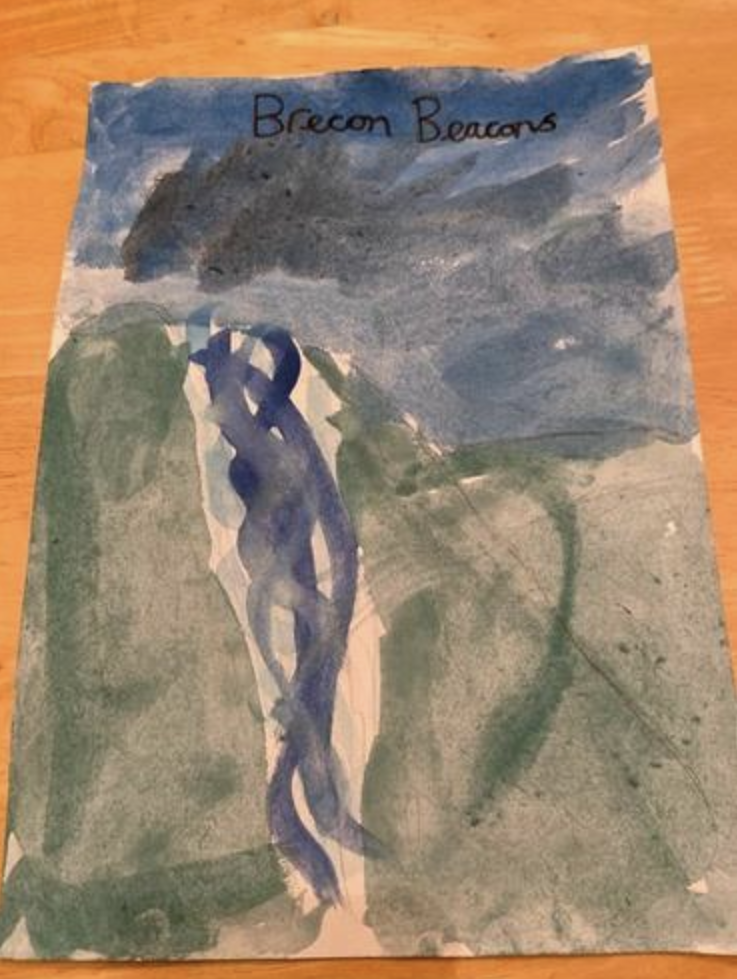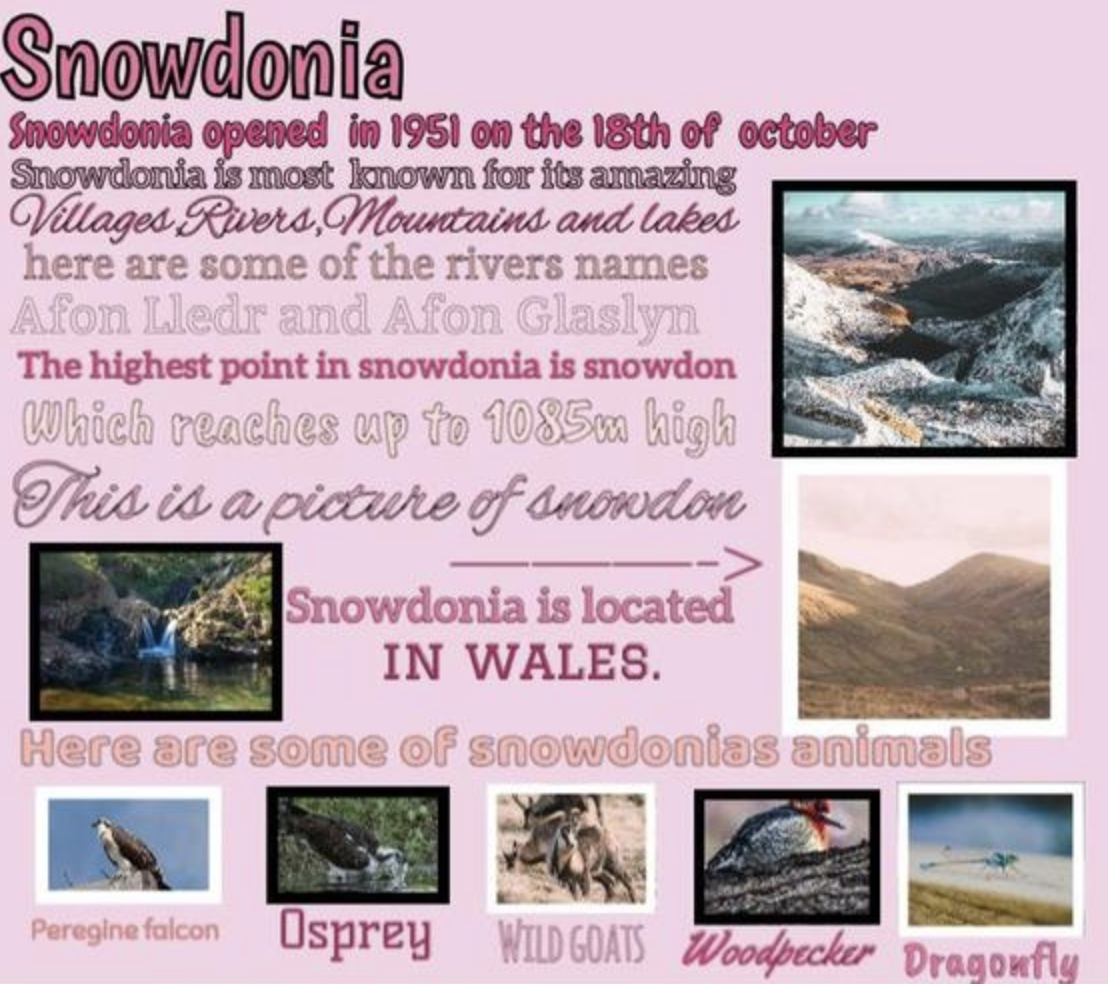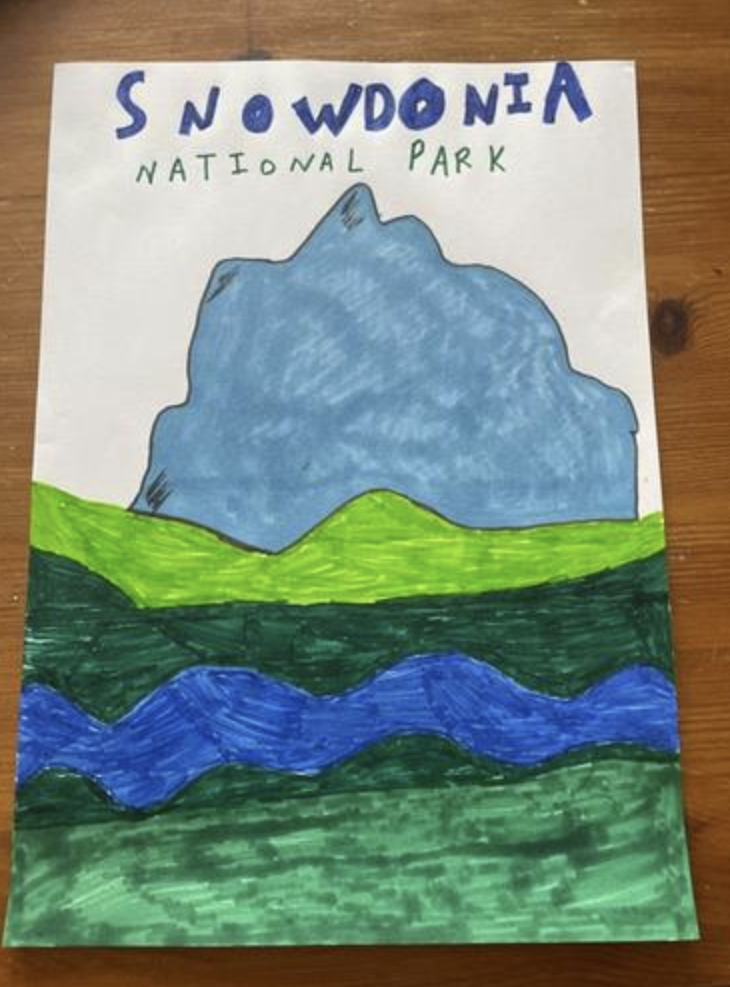 Rocket Mice!
This week, the children have been taking part in a Science museum project where they have to try to get a rocket mouse to hit the ceiling! They were given a template and then off they went.
Here is what happened!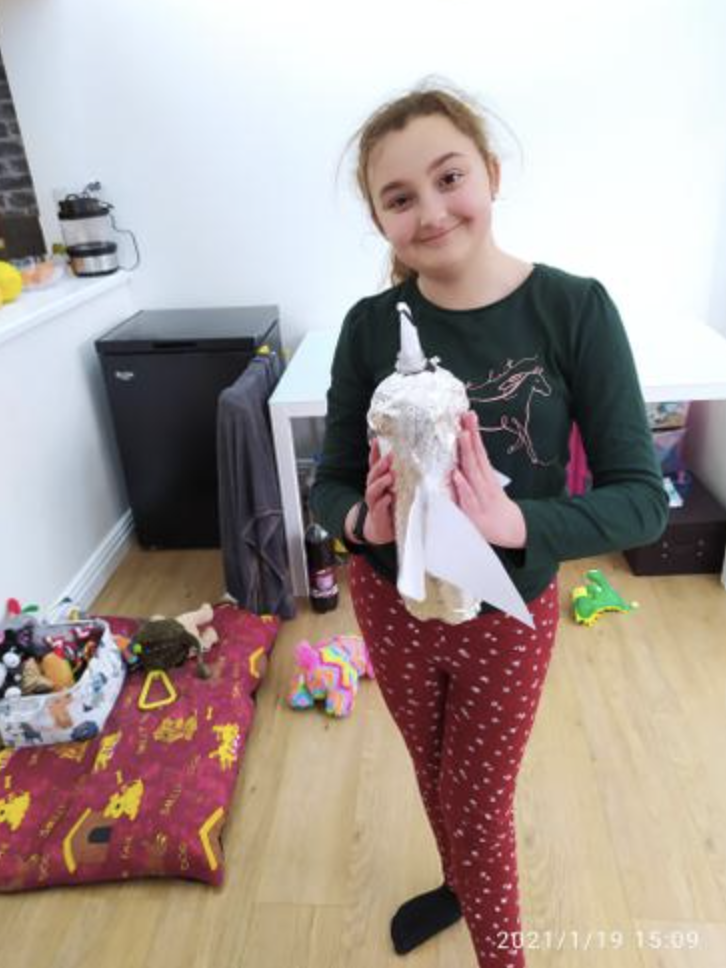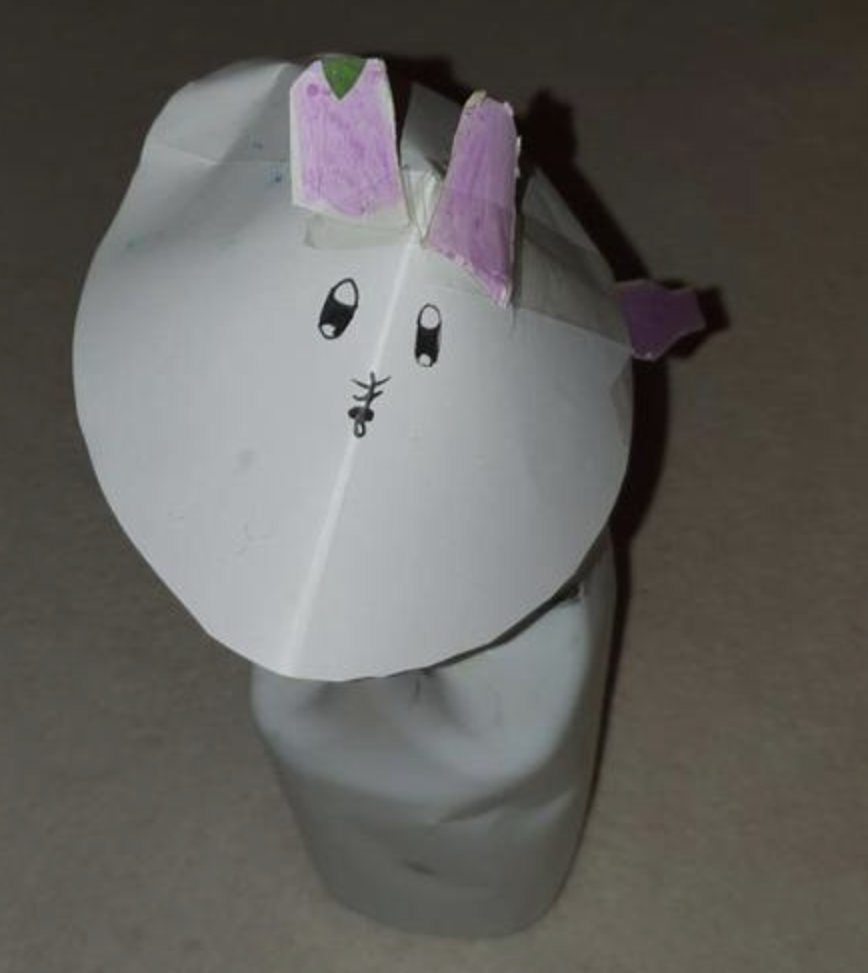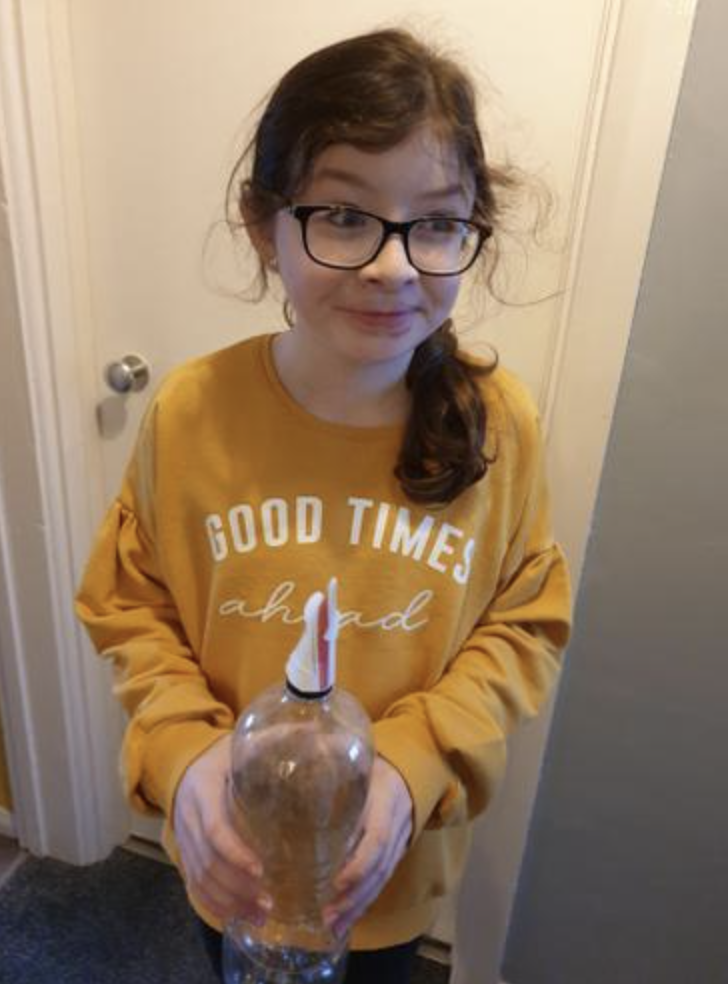 Space Music
Year 5 have also been listening to 'Mars' from Holst's 'The Planets' and making their own piece based on it. The used Chrome Music Lab to create their pieces. Here are some of them.
Google Drawing
This week the children have continued to develop their skills in Computing. They learnt how to use the duplicating tools to create more detailed drawings.

Space Art and Google Drawing
The children in Year 5 have been busy with their learning this week. Here are some examples of what the children have been doing. We have been looking at the work of an artist called Mark Garlick who creates amazing space pictures and trying to recreate them and have also started using google drawings to create vector drawings. Have a look at some of our work.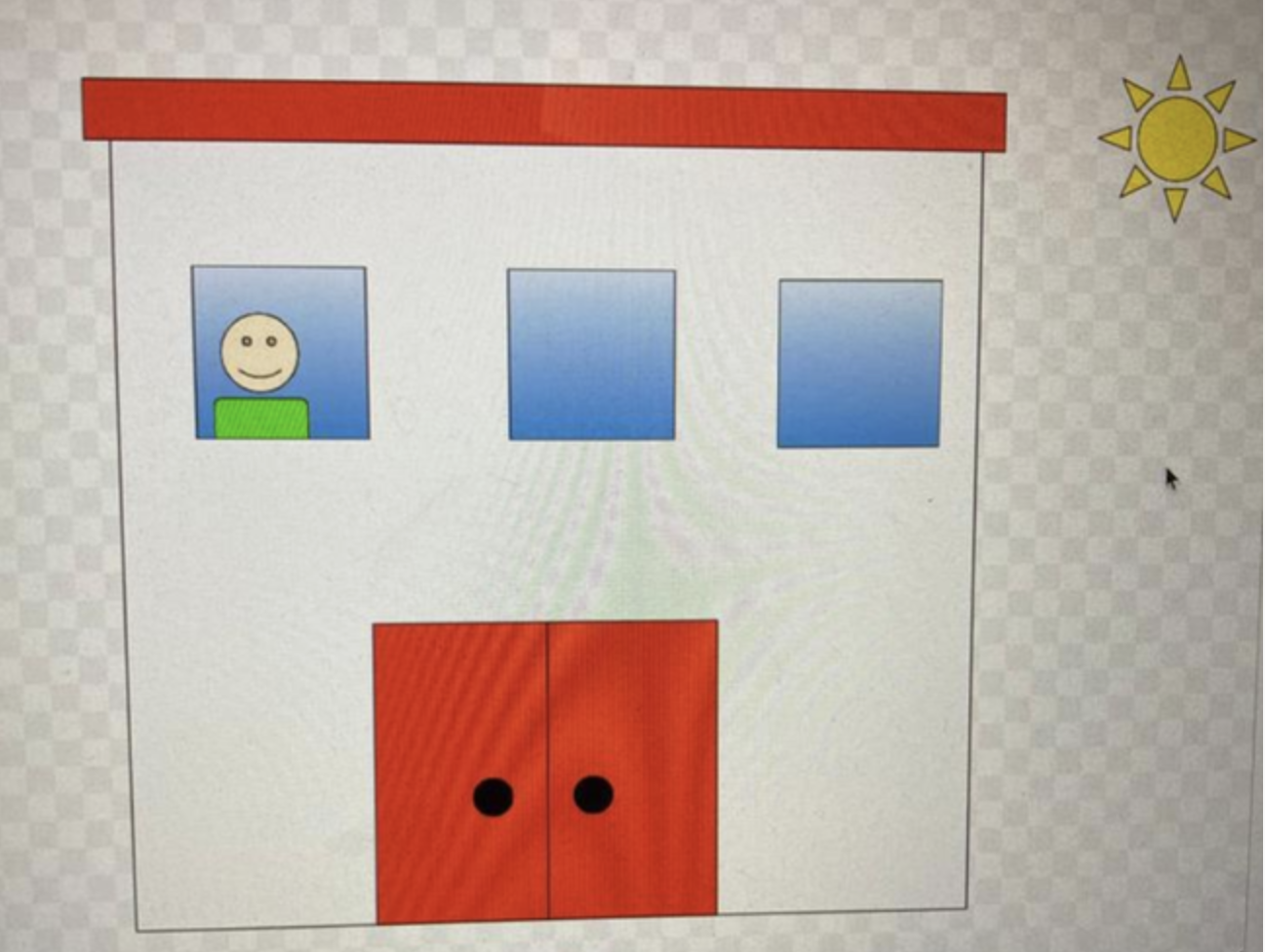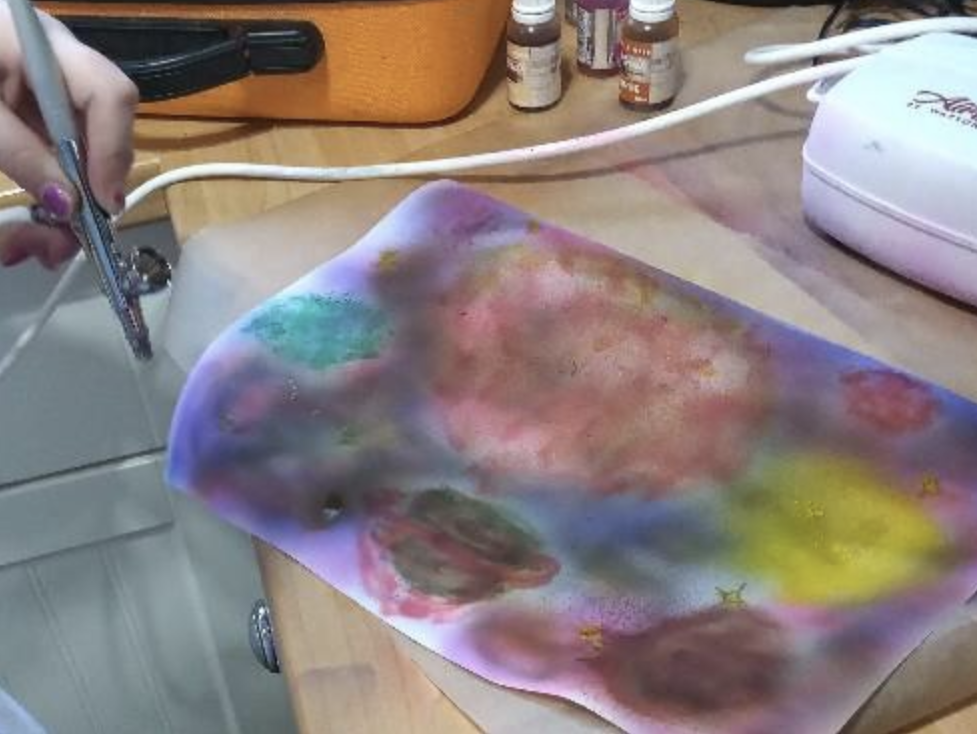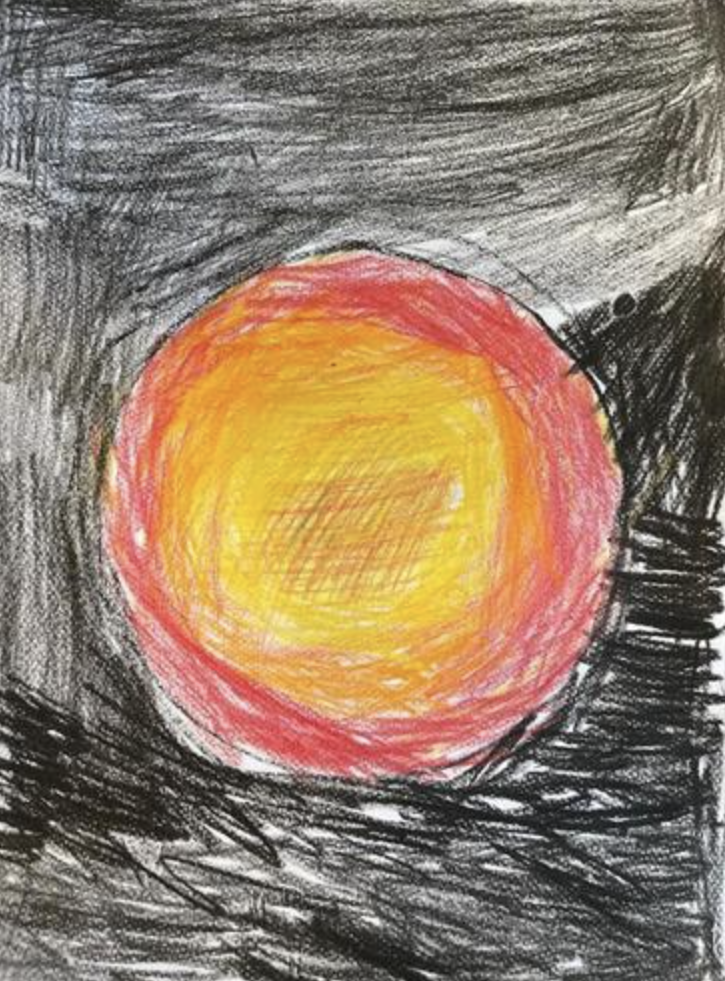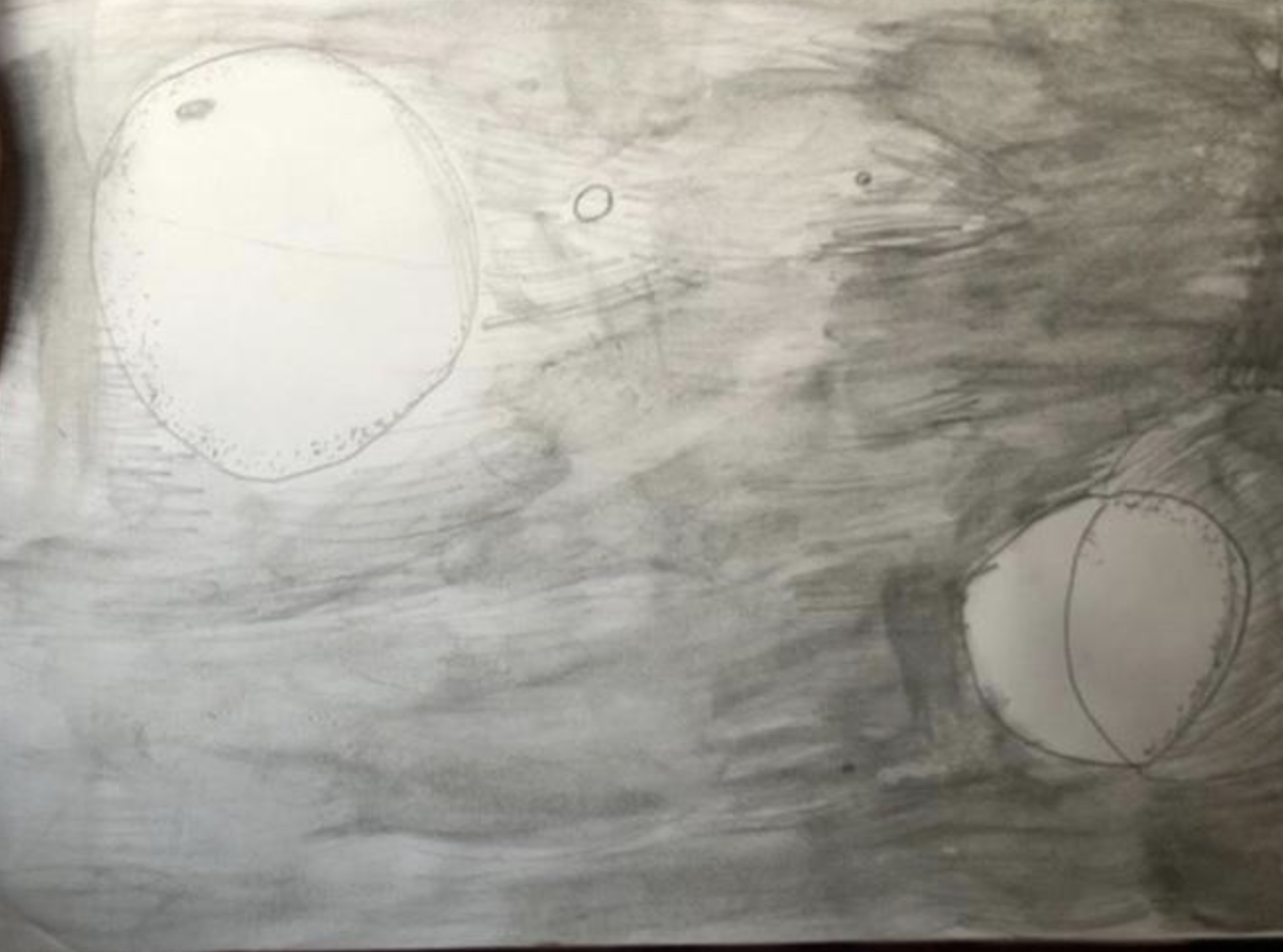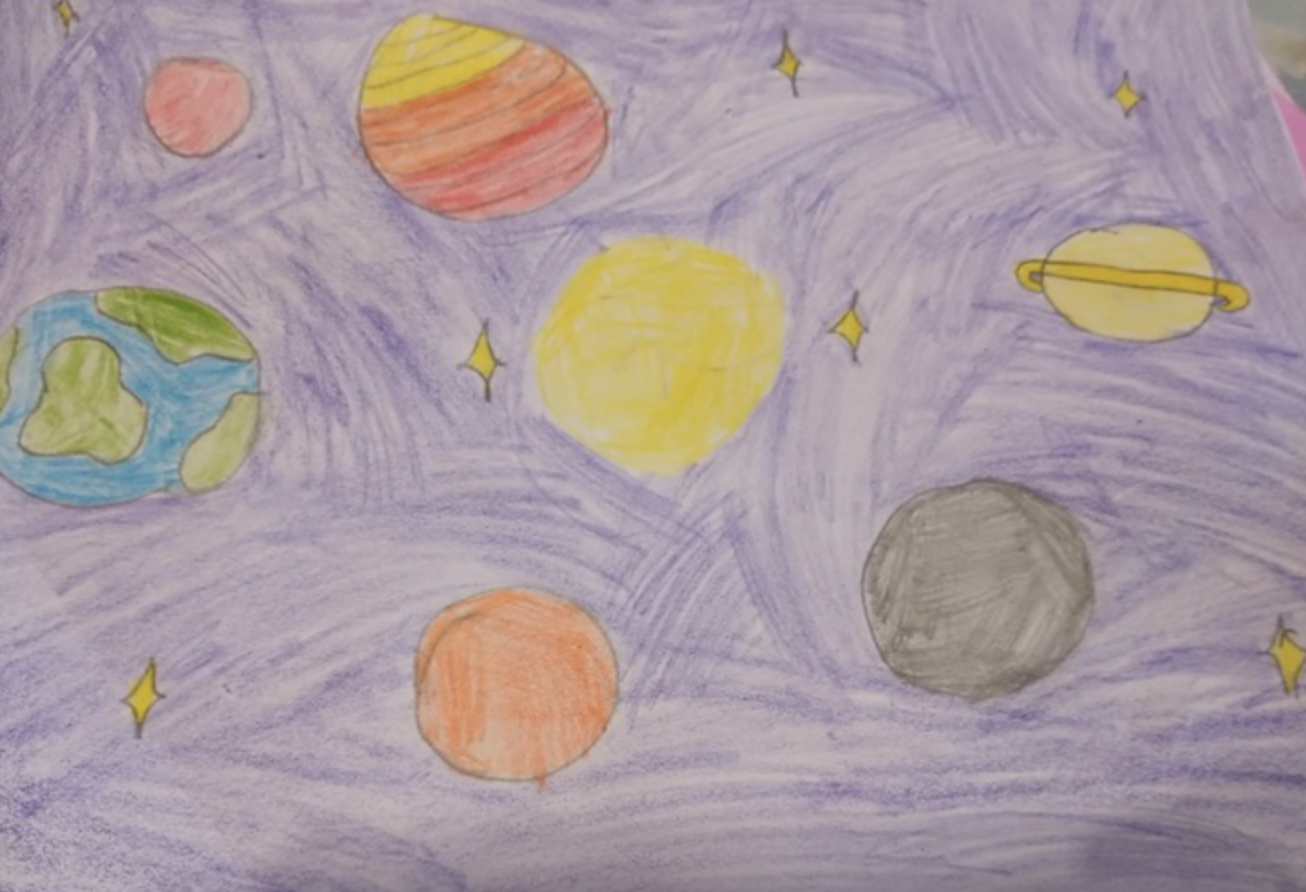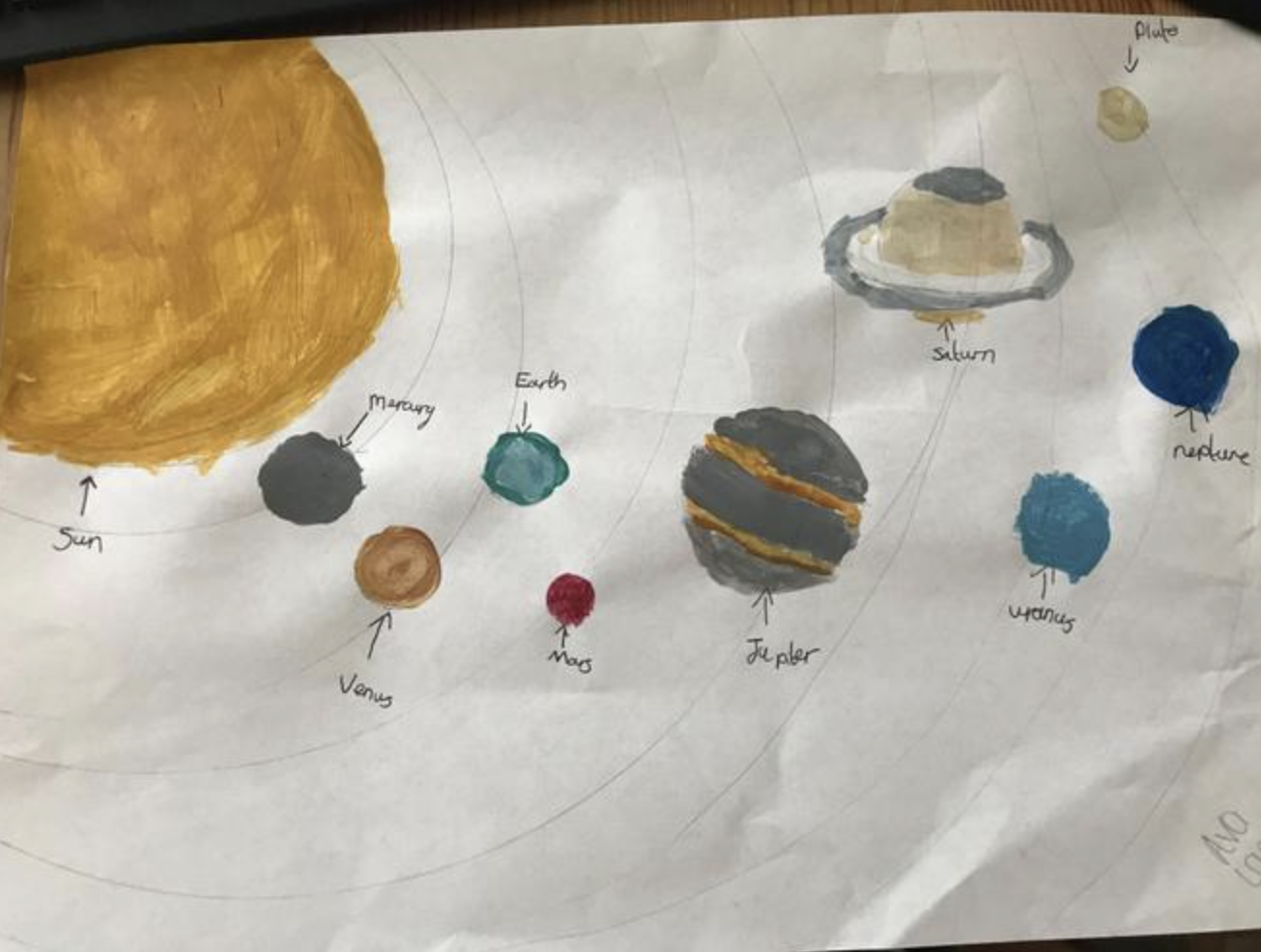 Year 5 Maya Art
In Year 5, the children used their art skills to create Maya stelae which are stone columns containing carvings of Maya writing in praise of their rulers and gods.
The children designed them first then shaped the clay with their hands and used tools to add detail. After that, they painted them using Maya colours - the Maya loved bright colours! Here are some of the photos of the children's stelae.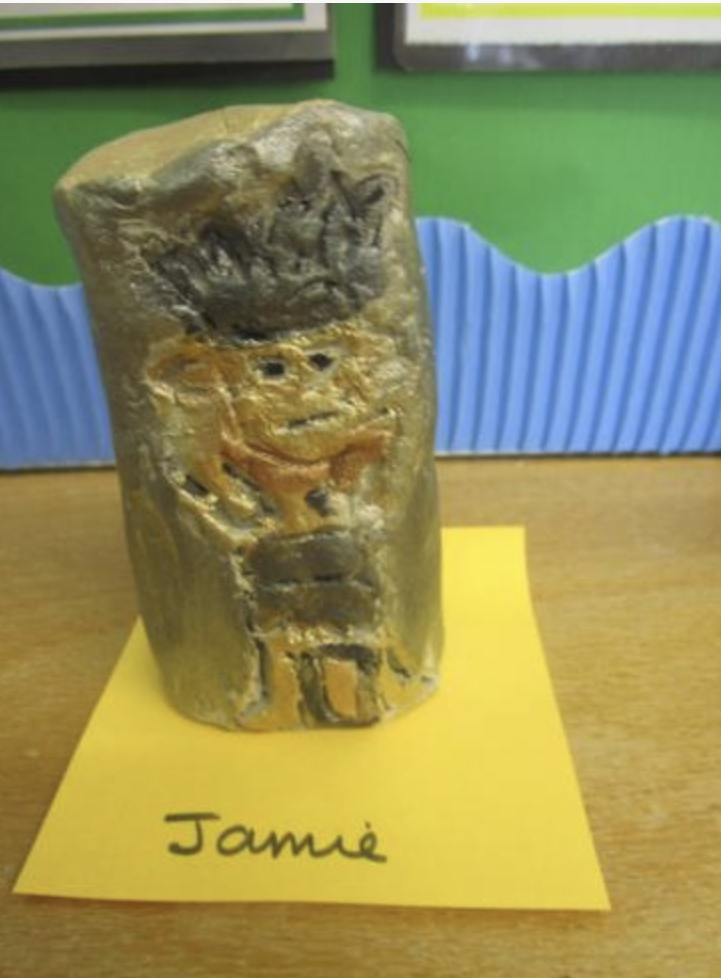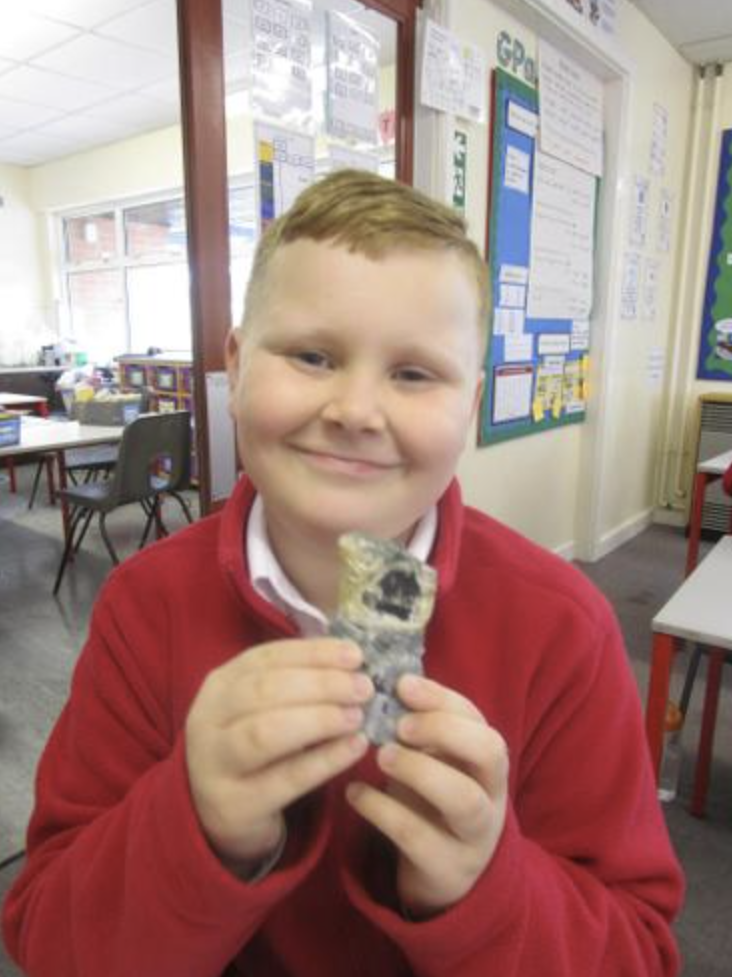 Useful Links
Below, you can find a number of useful links to help support your child's learning:
Year 5 News