Welcome to Year 6!
In Year 6, we have two classes: Pegasus Class and Phoenix class.
Please click on the links below to see what we have been up to lately in Pegasus and Phoenix Class.
Social Story
Each year, we create a Social Story for our individual year groups. The aim of the Social Story is to help children become accustomed to their change in environment as they progress upwards through the school. It outlines how their classroom will look, who their teachers are, and how the school day may look. Our Year 6 social story can be found here:
Curriculum

Gallery

Student Work
Live Q&A Teams meeting with Sophie Montagne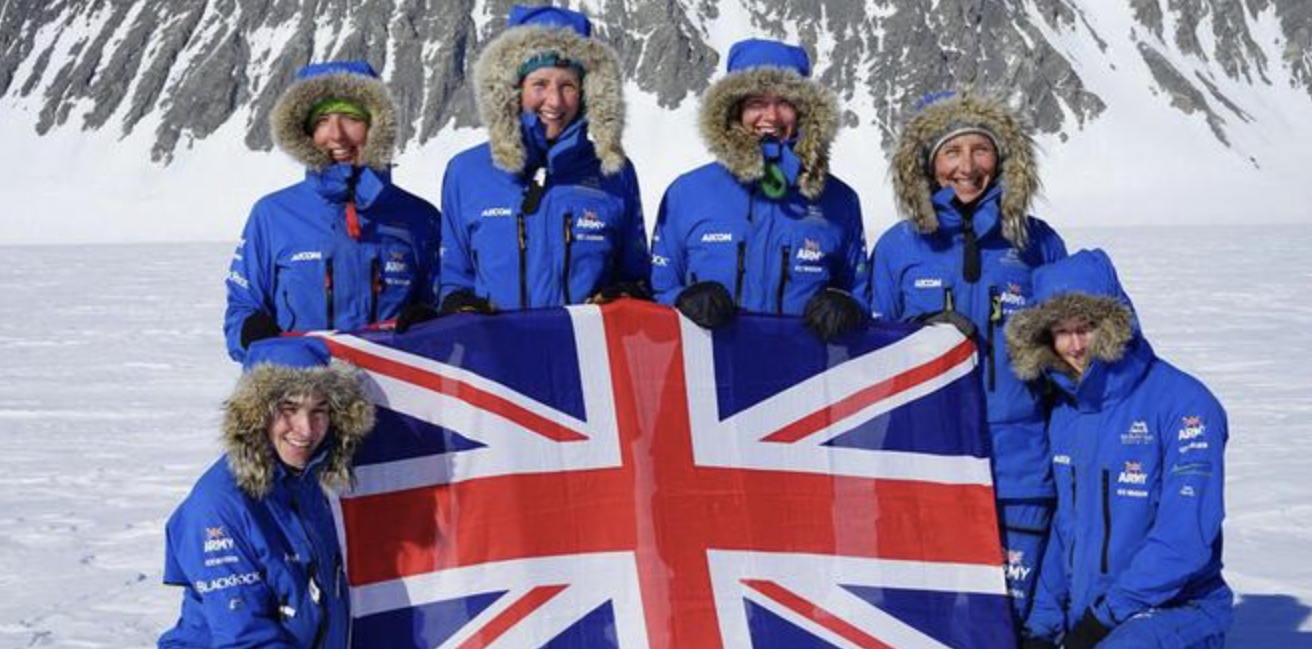 As Year 6 have been learning all about the polar regions, we thought it would be a fantastic opportunity to meet (virtually) a real explorer! Sophie Montagne was just one of the ladies who travelled across Antarctica as part of the Ice Maiden Expedition in 2017. Sophie first of all shared a pre-recorded video with the children to show images and videos of her own experience as well as comparing it to that of Scott and Amundsen's. The whole of Year 6 then joined for a personal Q&A session over Teams.
The Year 6 team are so proud of their patience and confidence to ask such interesting questions. The children were even told that they were Sophie's best group yet!
"On Wednesday 10th February, the pupils and teachers in Y6 had the chance to meet Sophie Montagne. Sophie was 1 of over 200 to apply for a job in an expedition around the South Pole and obtained this position. Three years after, she has been talking to schools across the country, now including ours. This is an opportunity we all adored, and we learnt so much more from this lesson." - George
"It was really nice how Sophie didn't just say yes or no but she really explained what happened." - Willow
"Meeting Sophie Montagne was really interesting, especially since she has been on a real expedition across Antarctica. She answered all of our questions very well and I soon learnt what it was like for her on her expedition." - Florence
Polar Animals
Year 6 (at school) have been researching animals that live in polar regions. They then chose animals to make life-size! They found out the height and length, used their maths and art skills and scaled a photograph to draw the animal life-size; it was tricky! We are really proud of them! Aren't they fantastic?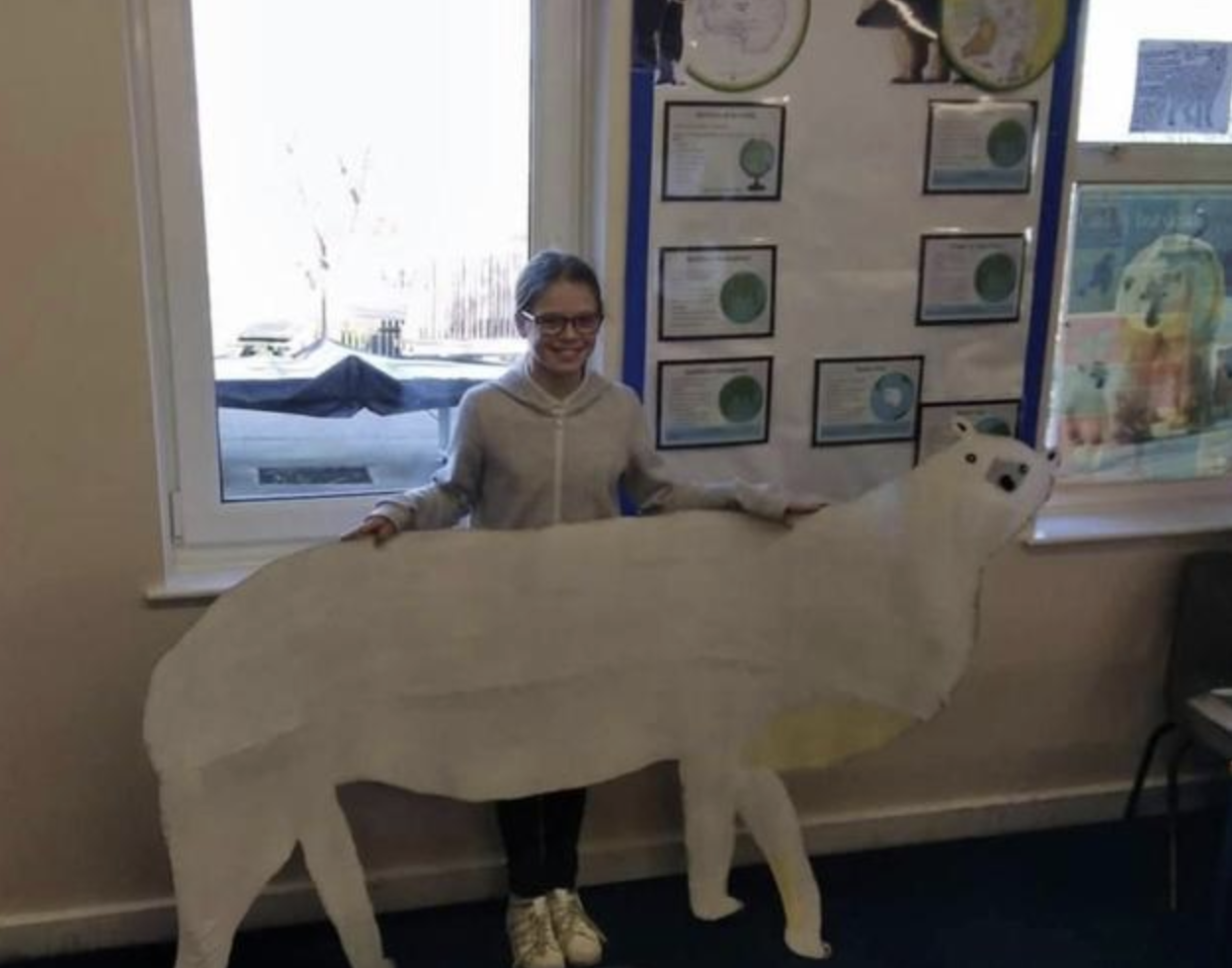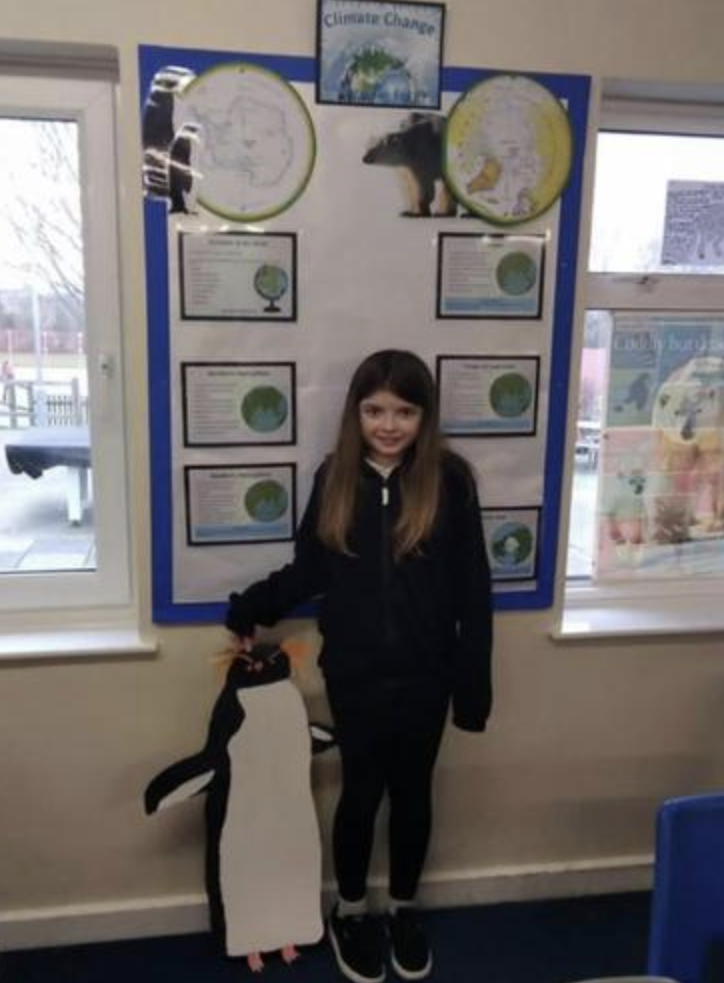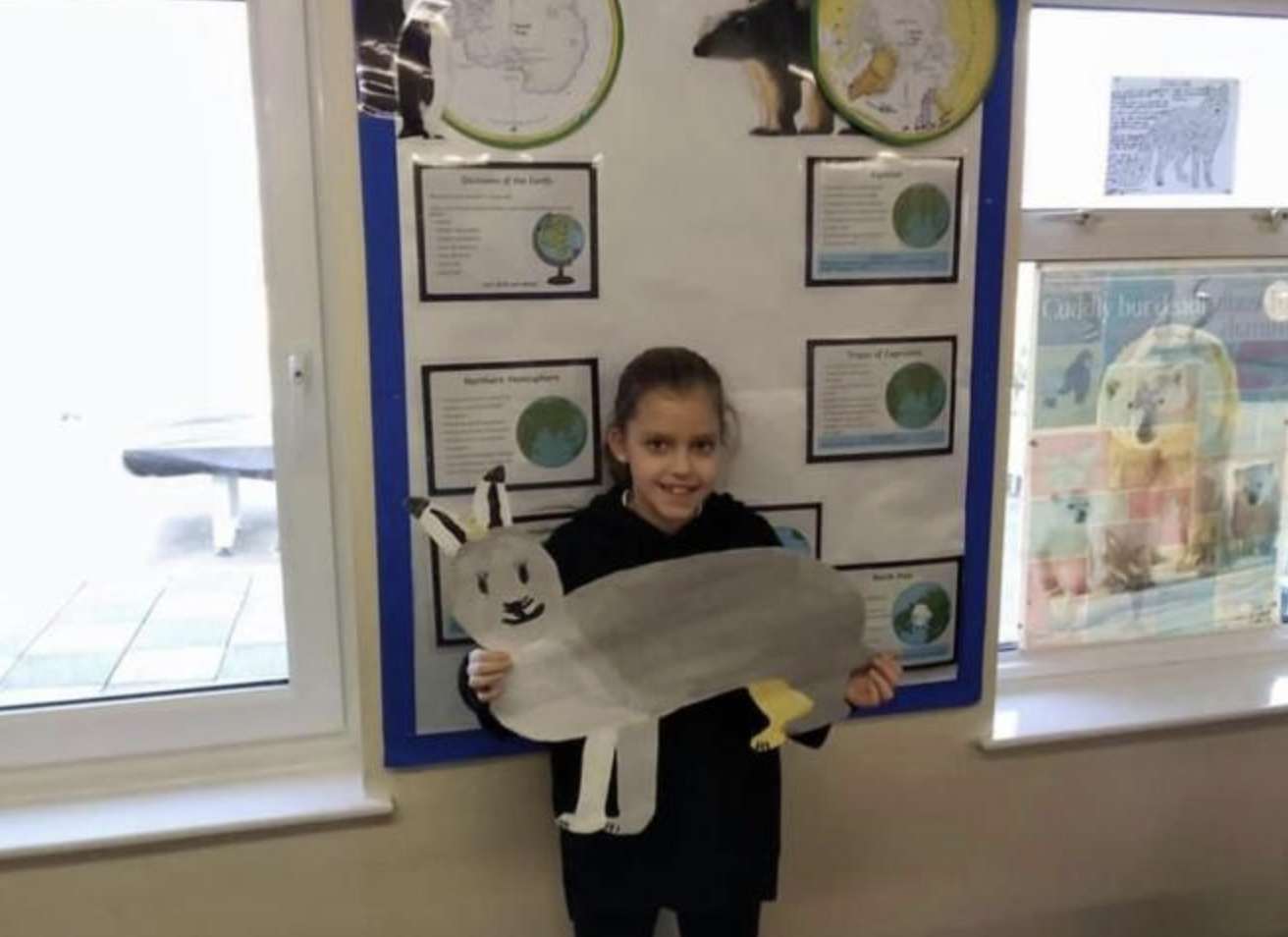 Jackson Pollock
Year 6 have been thinking about the work of famous artist, Jackson Pollock - otherwise known as Jack the Dripper. The children did an amazing job of interpreting Pollock's style to inspire their own creations. It was a chance for them to express themselves through art, linking to the theme of this year's Mental Health Week. Some children recreated the famous drip technique, some used IT and some even used food! Adam created "Condiment Confusion" and George and Fred used chocolate.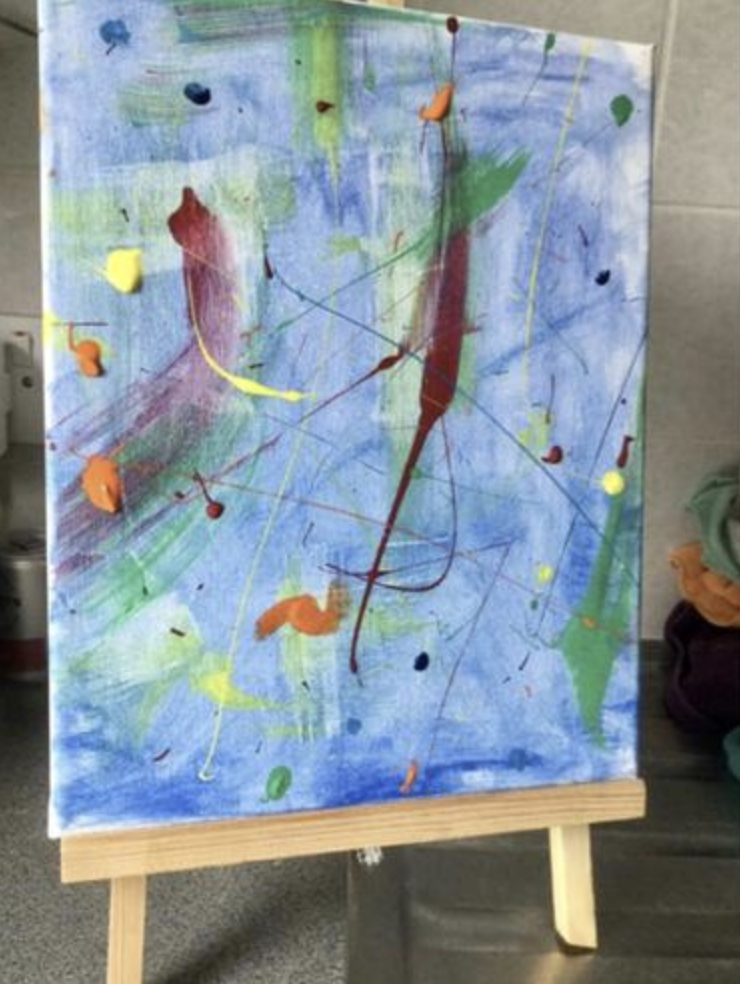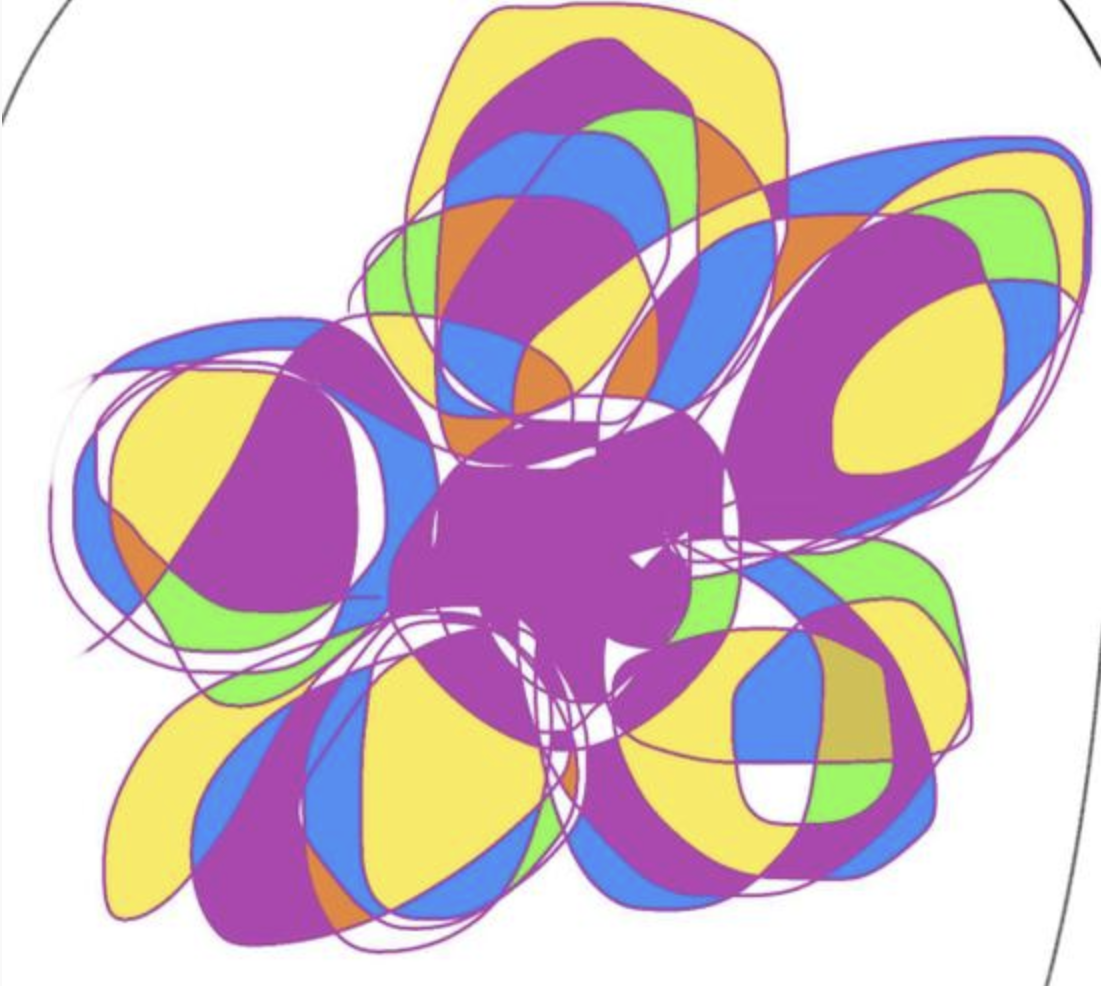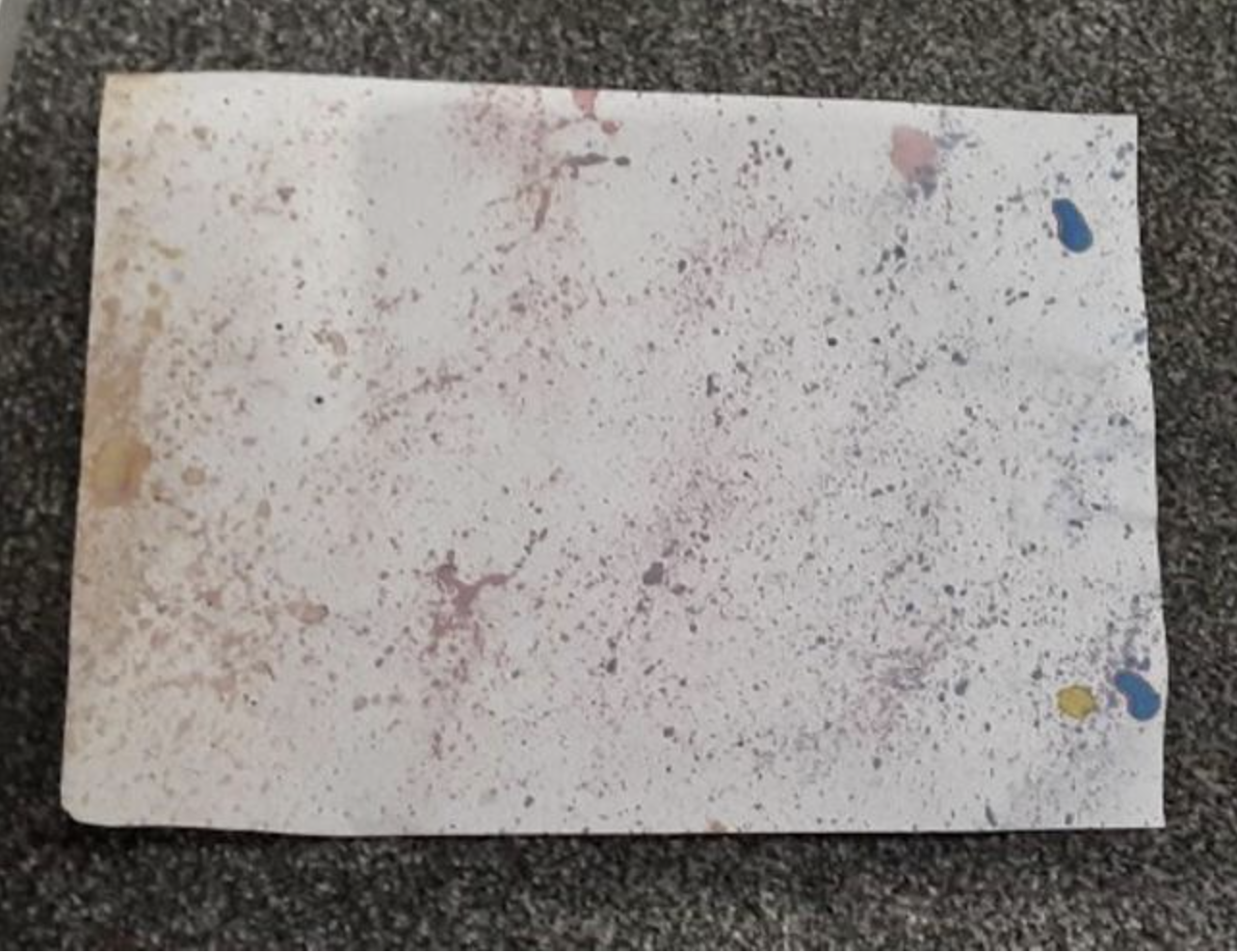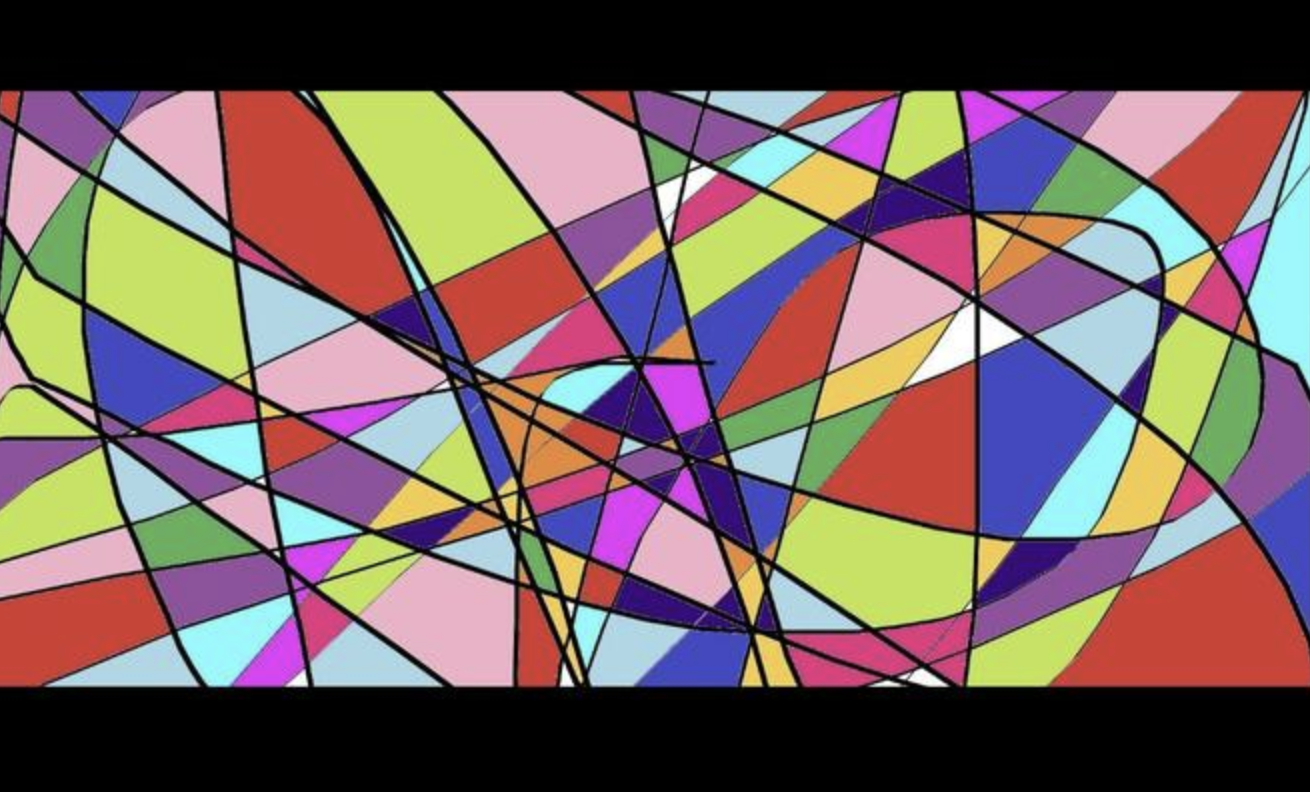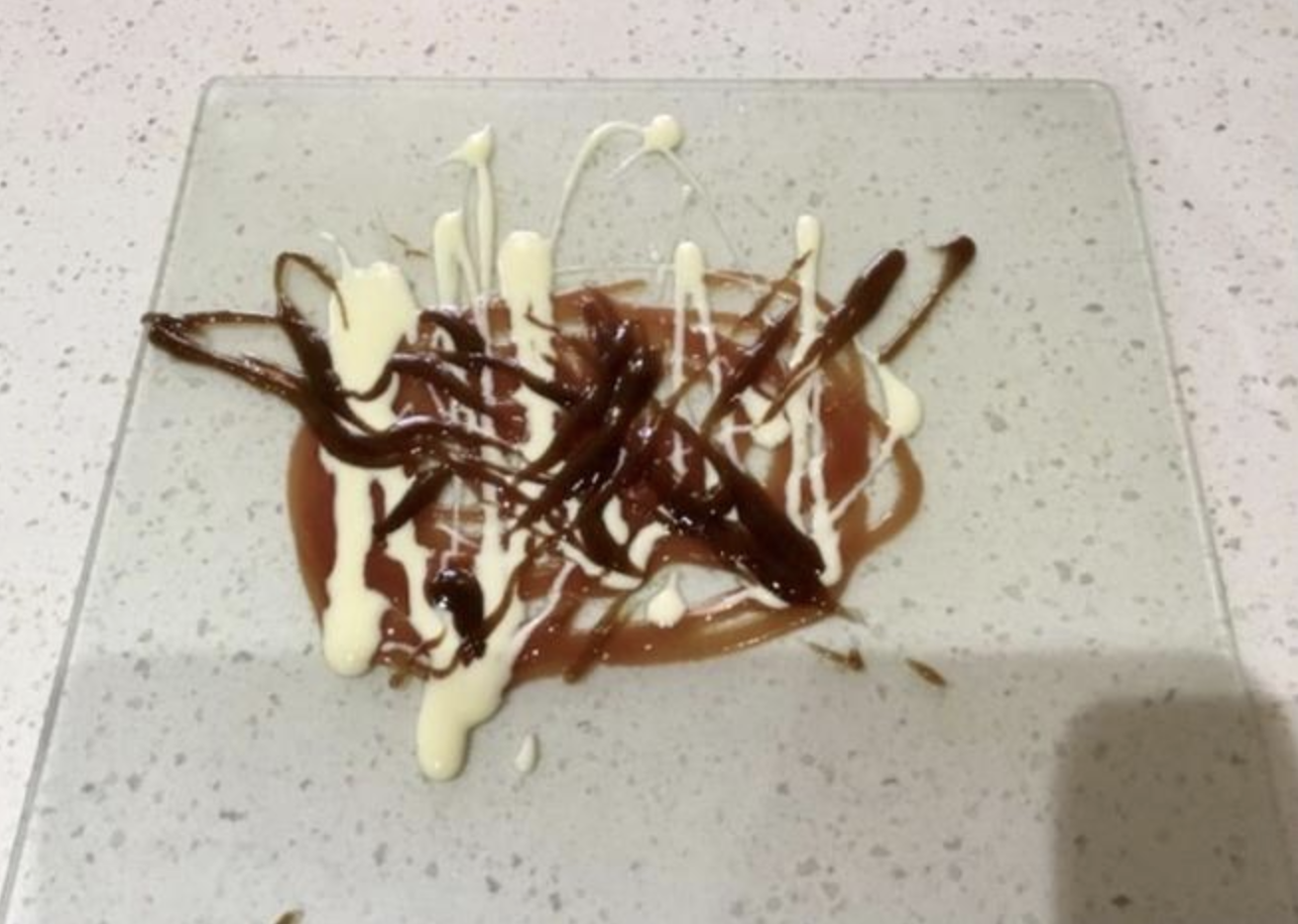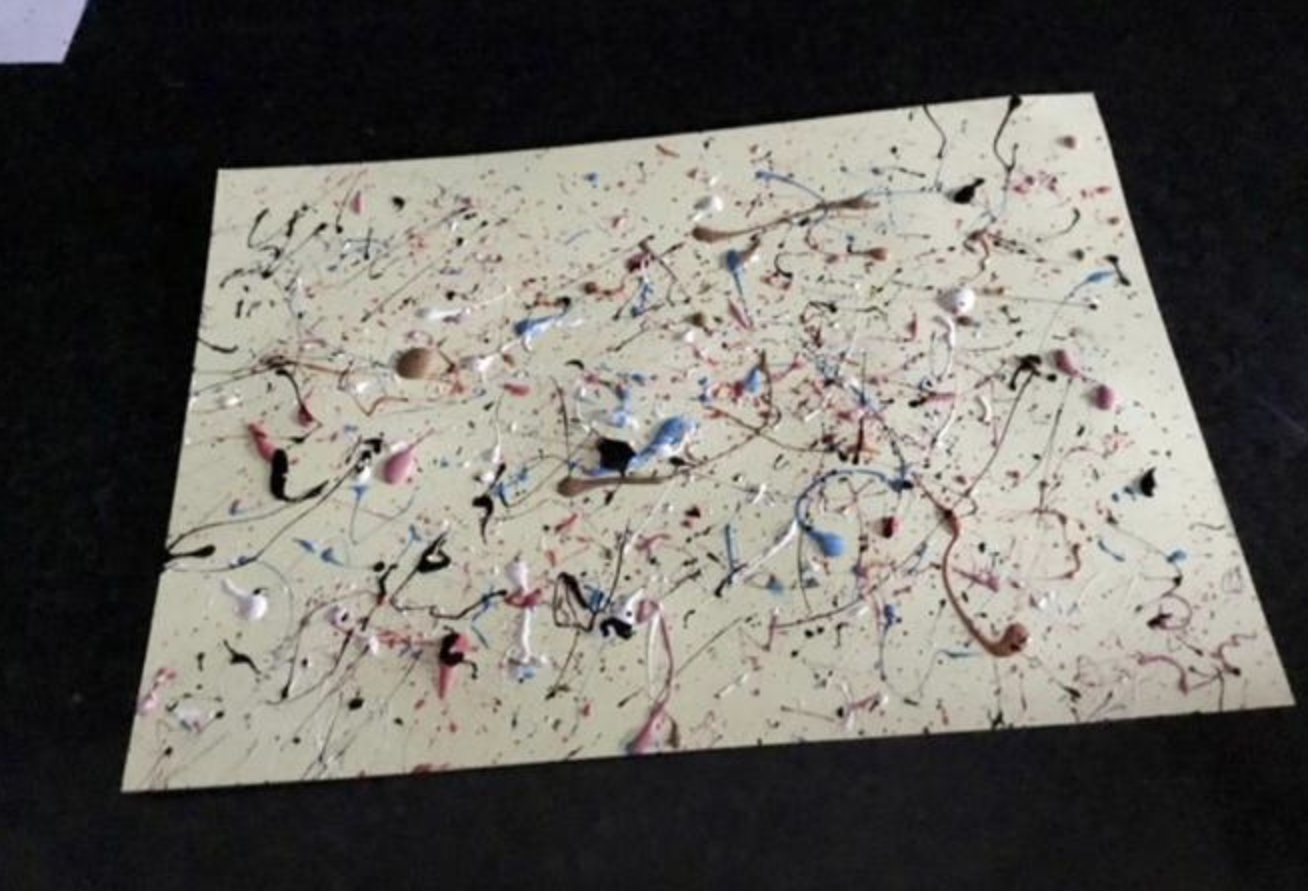 Stained Glass Windows
In R.E, Year 6 have been discussing the importance of stained-glass windows and identifying the meaning behind the art. The children were set the challenge to design their own window that represents them. Luca even spotted St Margaret's church's stained-glass windows whilst on his daily walk!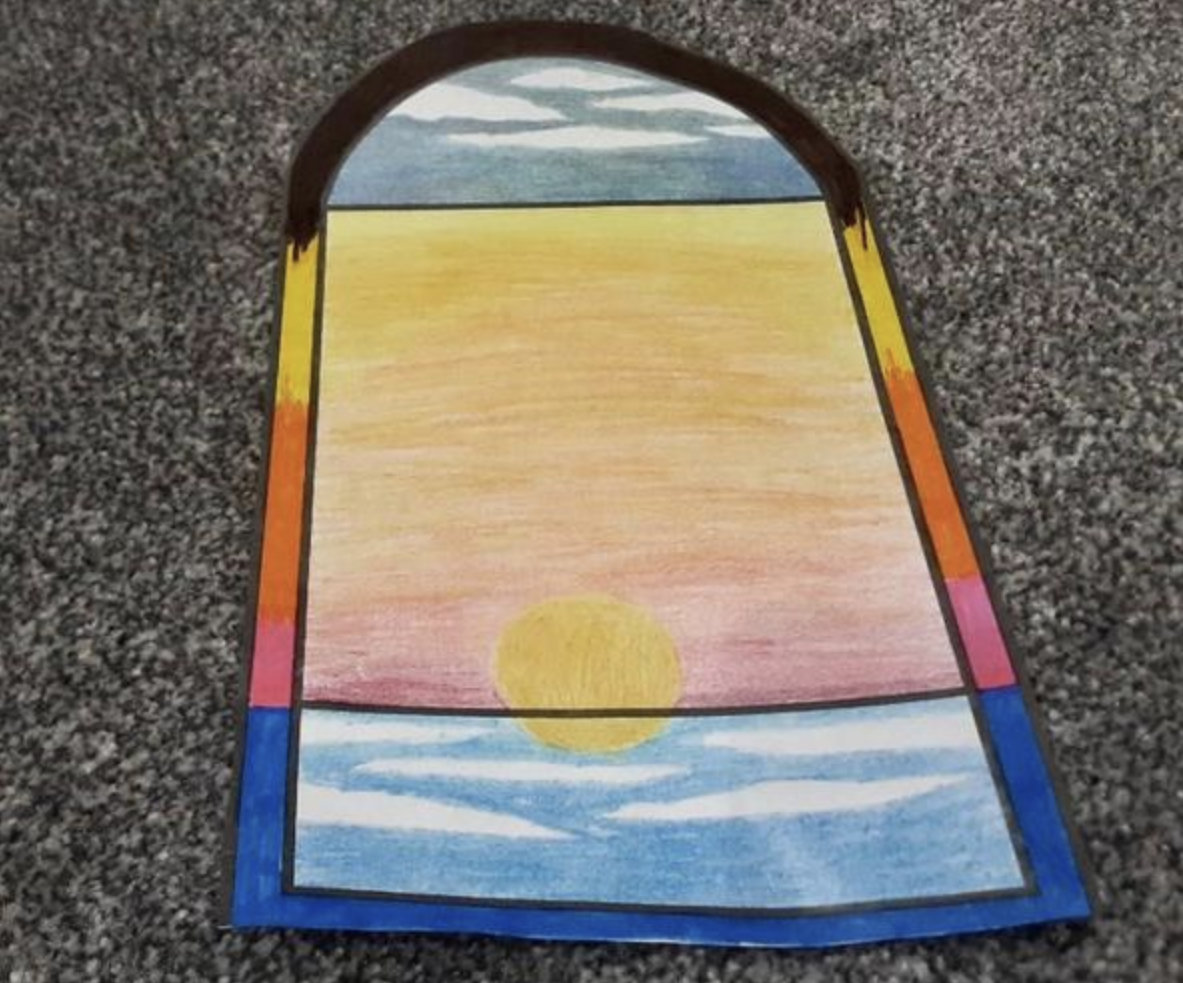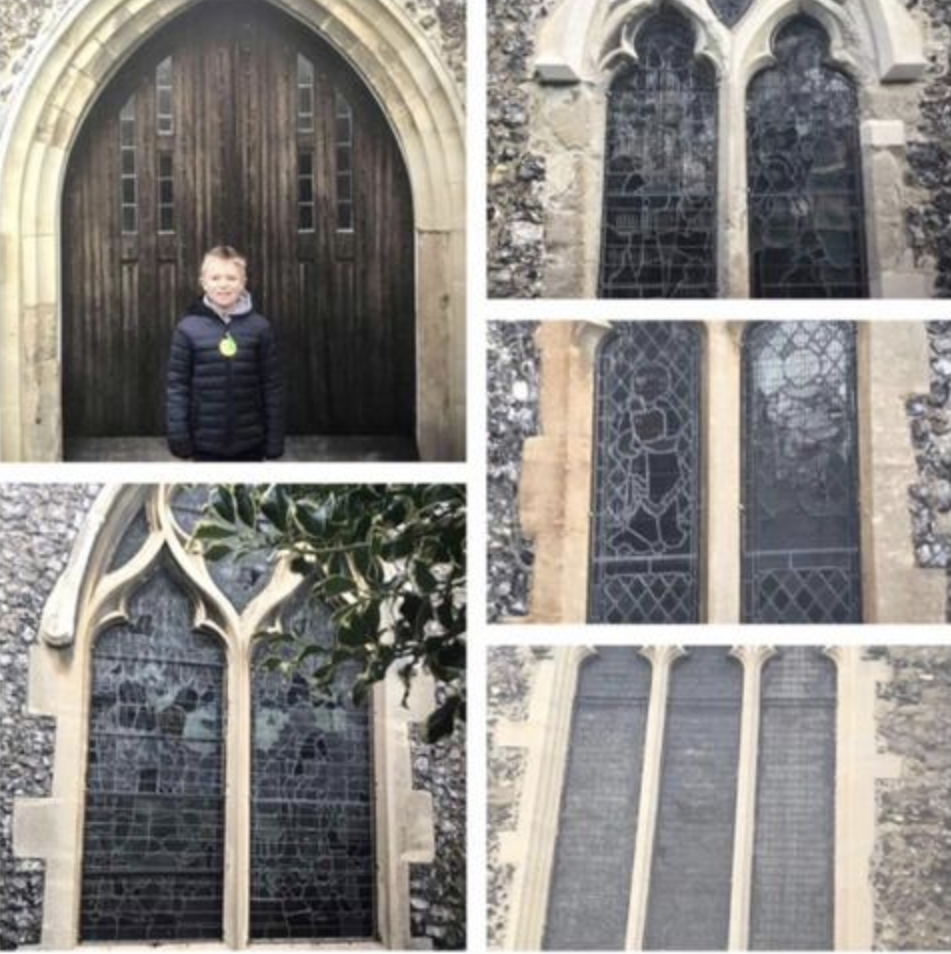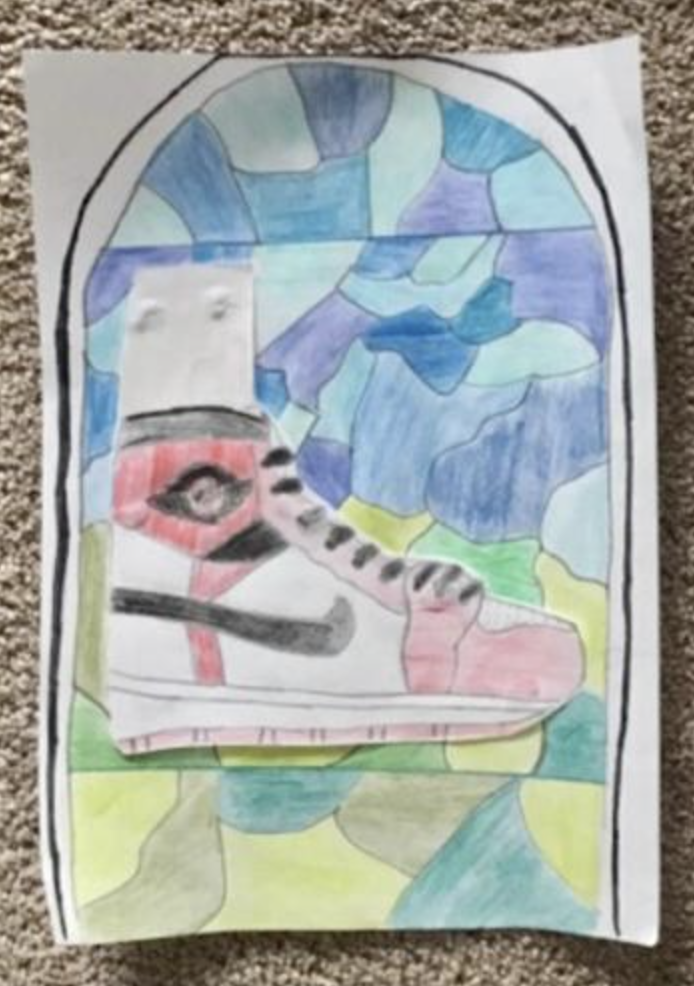 Polar D.T!
This week we have followed Miss Witchell's live lesson on how to make origami penguins.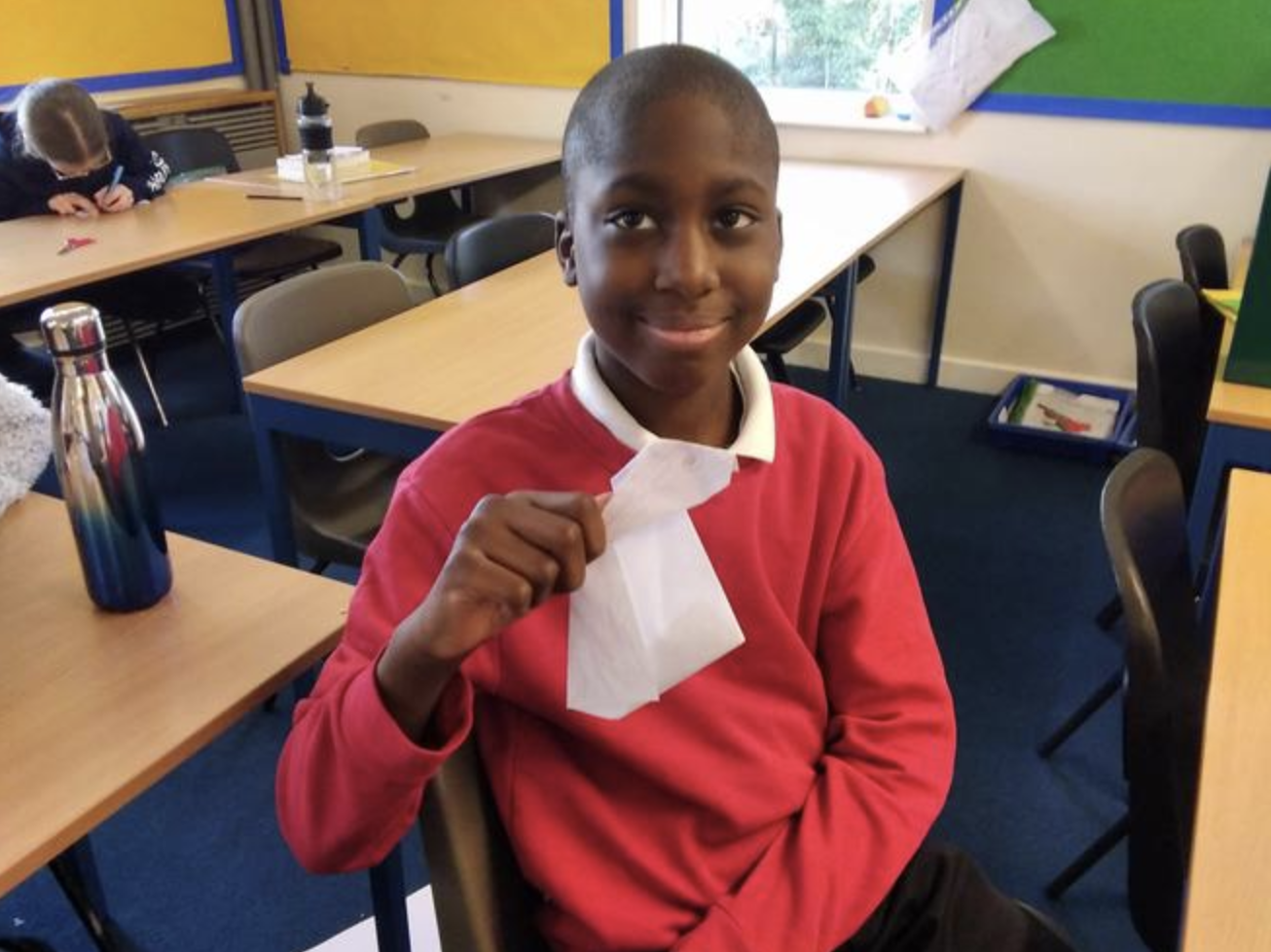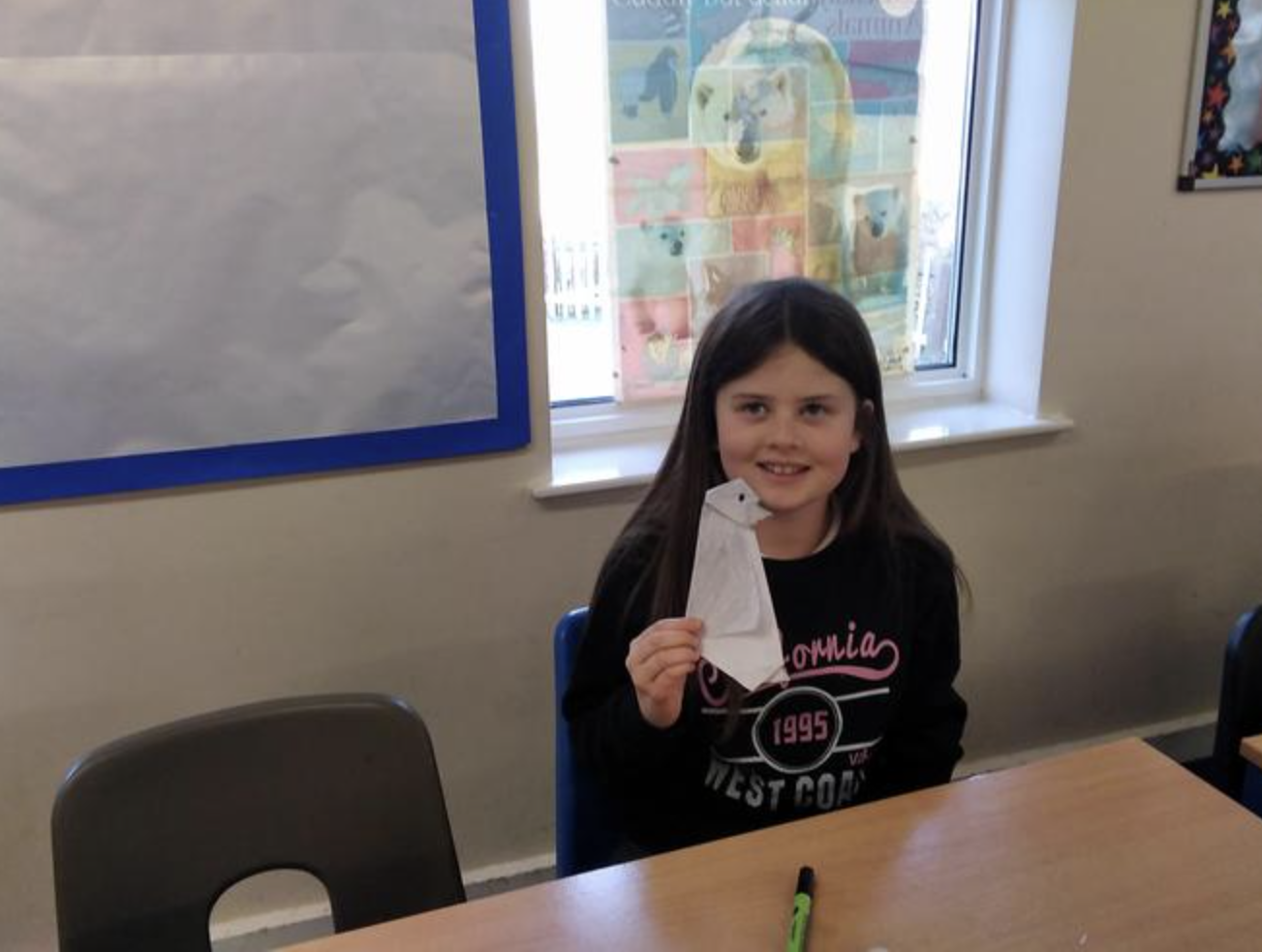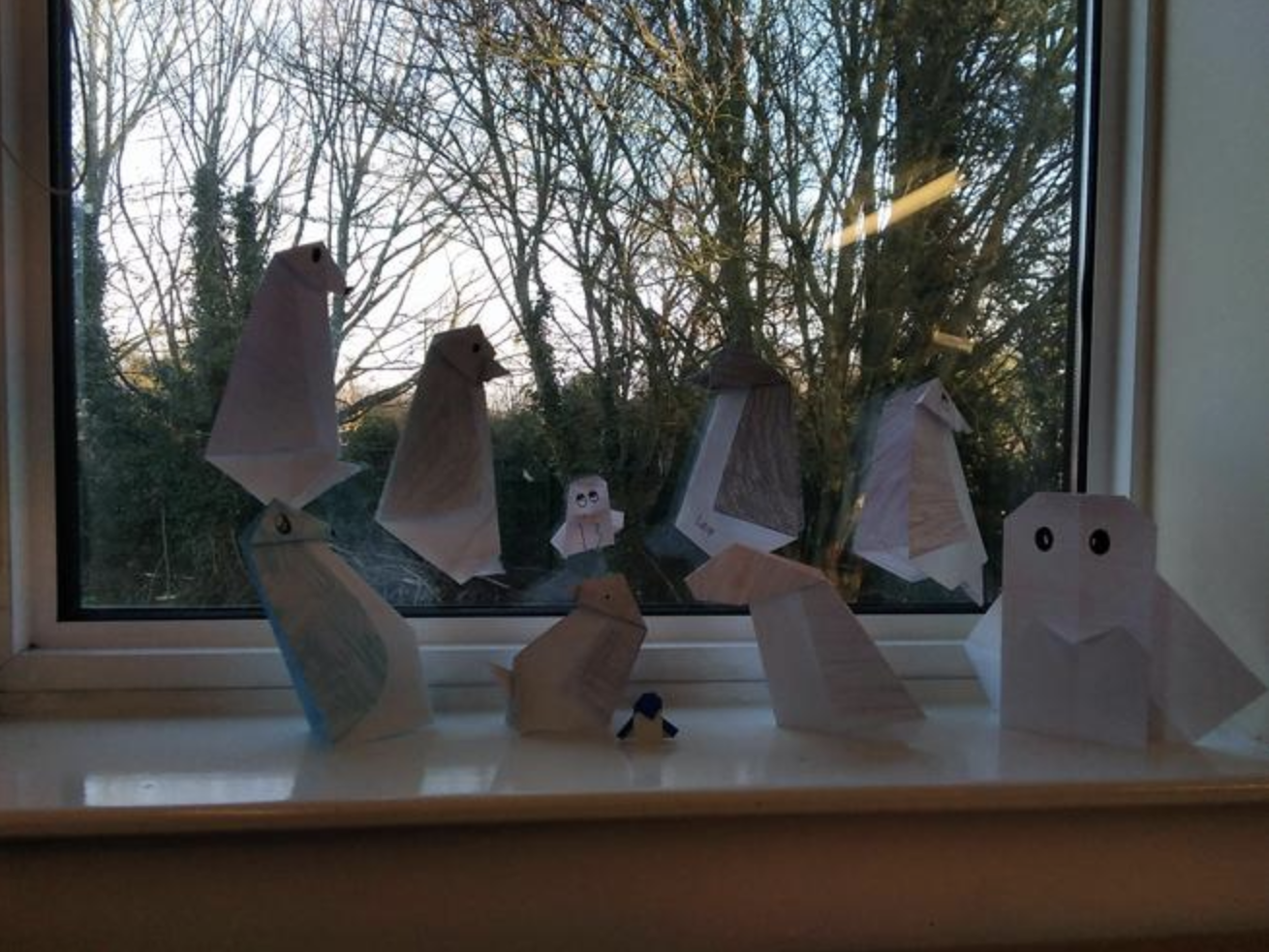 Victorian Day
"On Victorian Day, Year 6 dressed up in Victorian clothing. At the start of the day, we had our hands inspected (front and back) and every time a teacher entered the room, we stood up to show respect. We wrote our Victorian names on 'slates' (black paper) using chalk and recalled times table facts. We then rehearsed and recited the Lord's Prayer as well as taking part in some drill exercises. The teachers explained what the Dunce's hat and cane would've been used for. In the afternoon, we reflected on schools then and now and made our own thaumatropes."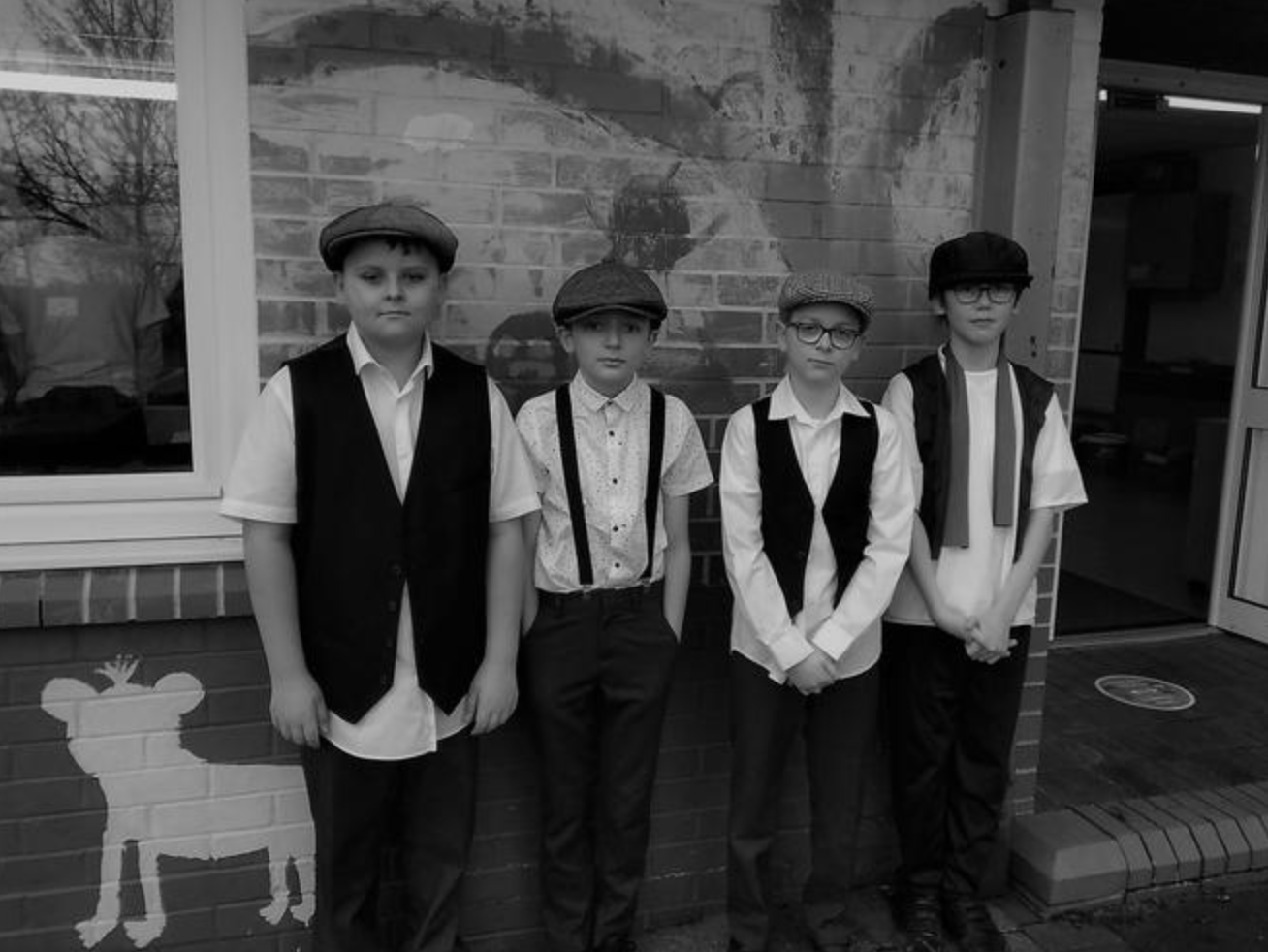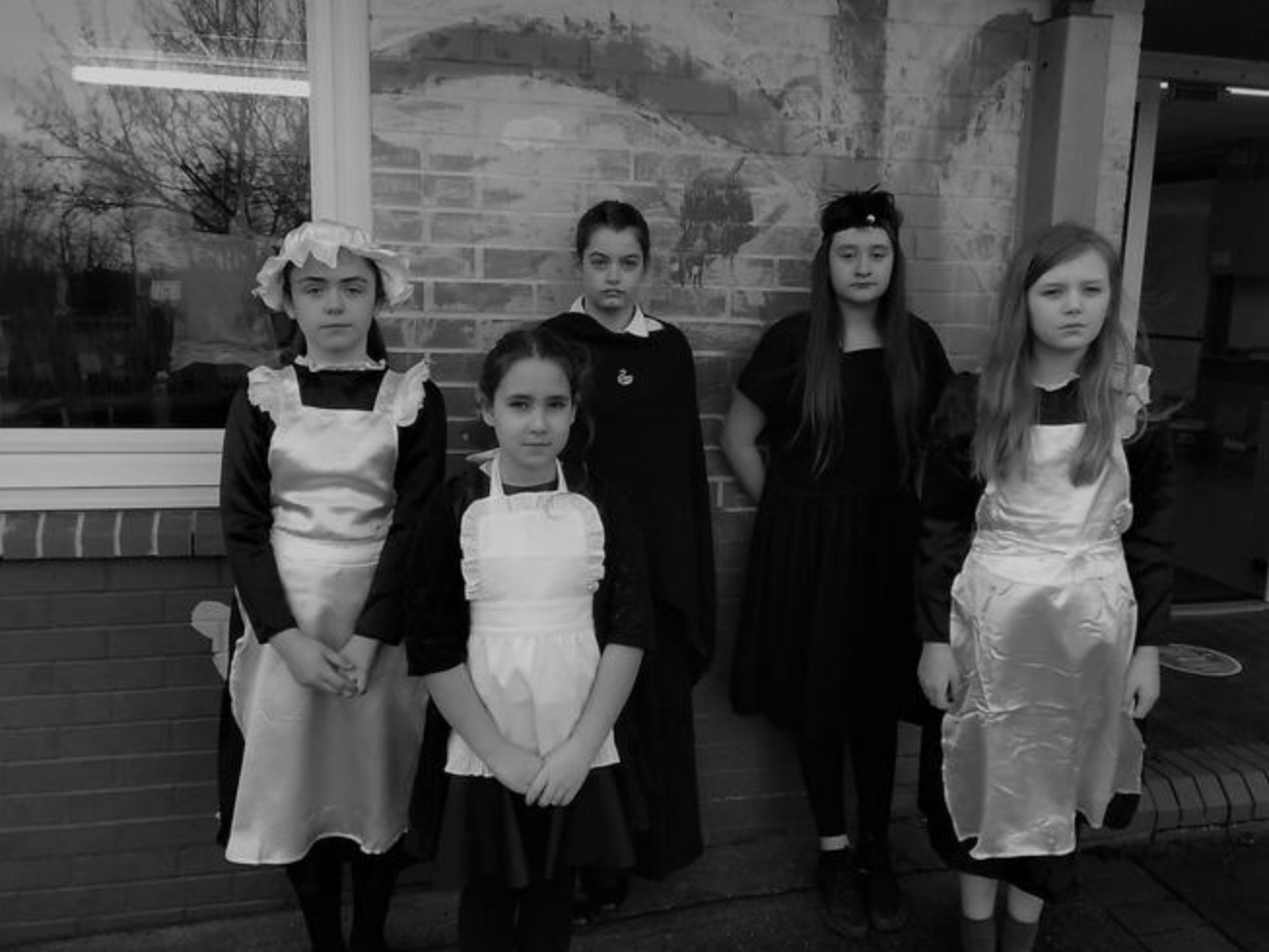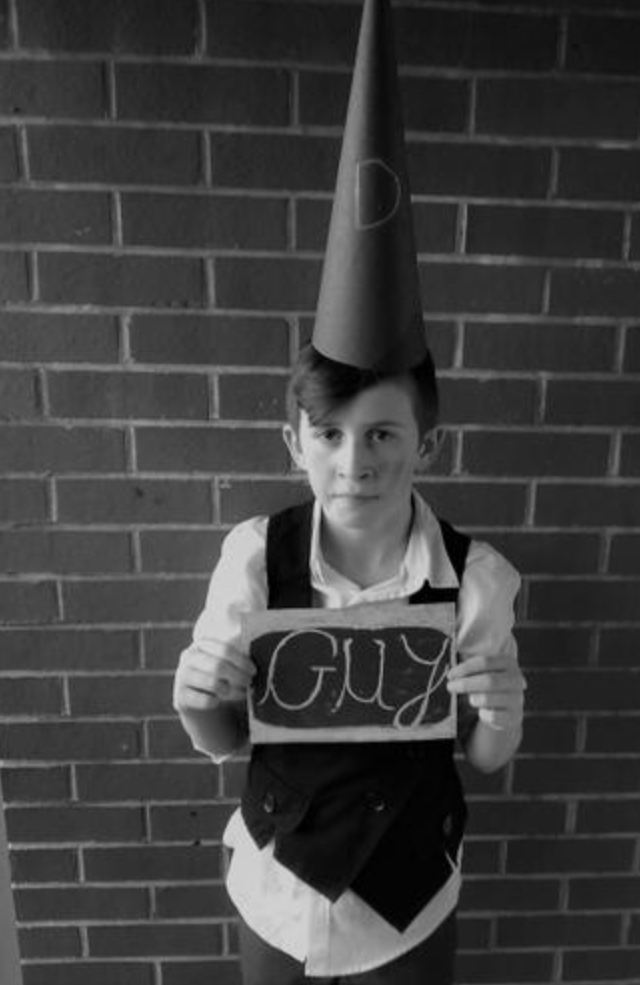 Children in Need

To raise awareness for Children in Need, the children had the opportunity to wear their pyjamas into school. They then had 'friendship biscuits' at breaktime which was initially suggested by the school council team.
Friendship Week
To celebrate Friendship Week, Year 6 focused their initial discussions around 'The Technology Tail' by Julia Cook. The adults, again, were really impressed with the level of engagement and the questions that were asked. We discussed the issues that could arise from being careless on the internet as well as being mindful of how others feel. We thought about the ways we use the internet and created our own digital footprints. We also wrote our own friendship poems to highlight the importance of anti-bullying.
Researching famous Victorians
The Year 6 adults are so impressed with the quality of work that has been done over the half term. Year 6 were set the challenge to research a famous Victorian of their choice and could have been presented in any way. The work that is now on display in our shared area has even inspired other children to focus on that Victorian when writing biographies in English. Well done Year 6!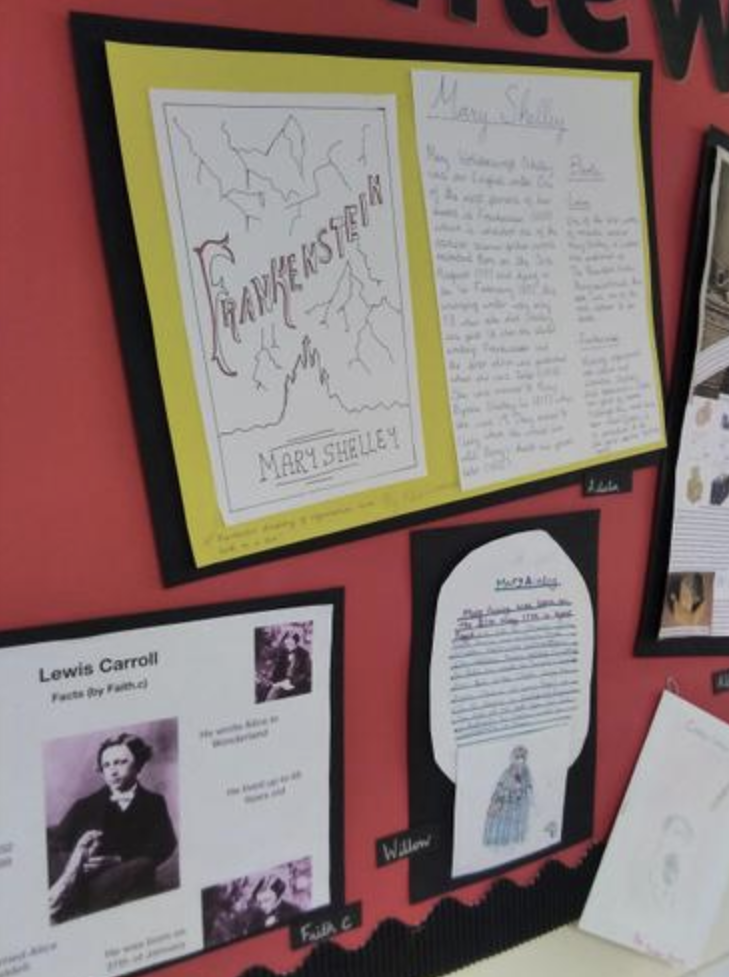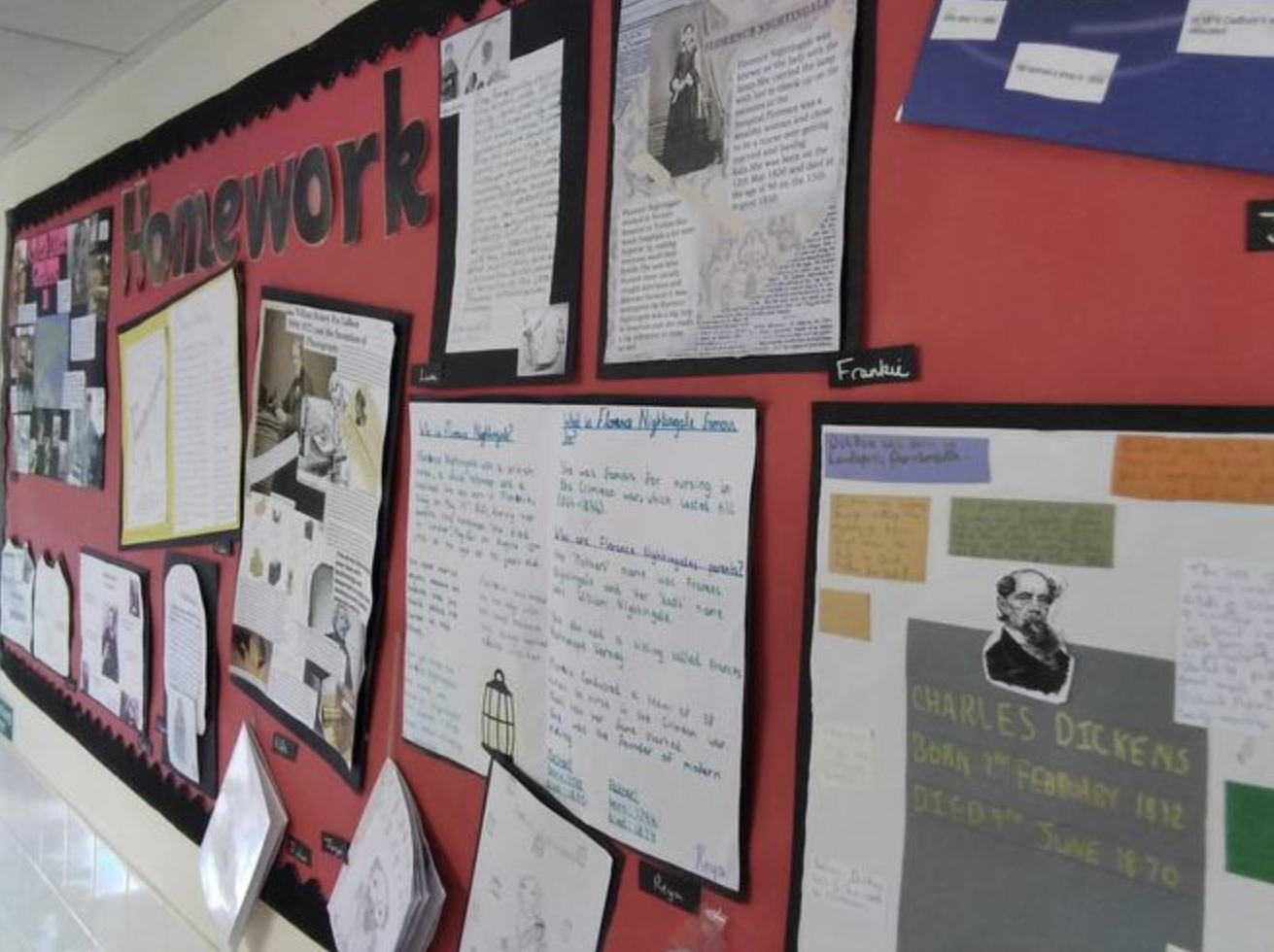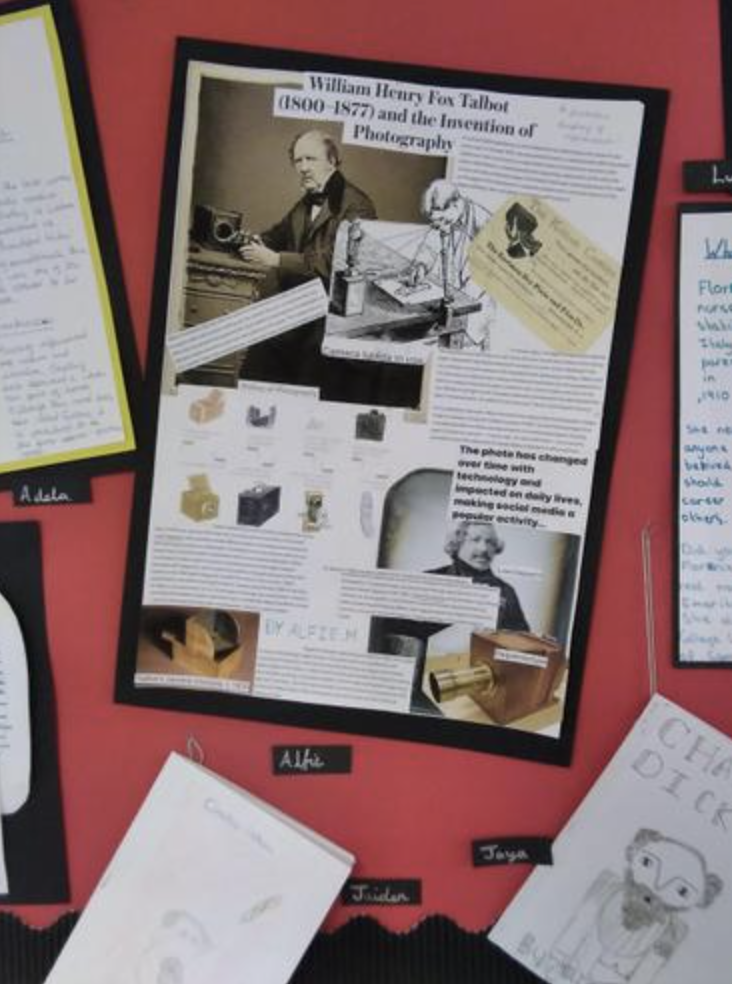 Reading
Our topic for Term 2 is 'The Victorians - What is their legacy?'
As part of this, we have started reading Street Child by Berlie Doherty. Already, we are starting to notice a difference in how the English language was used. We have key vocabulary on our Reading displays so we can refer to them in our lessons. Stay tuned for some writing based on this text!
Making cushions
To continue to develop our D.T skills, we designed and made our own cushions. We experimented with using different types of stitches to begin with before choosing fabrics ready to embroider. The adults were really impressed with the children's patience and independent skills that were shown when making them - even when threading a needle!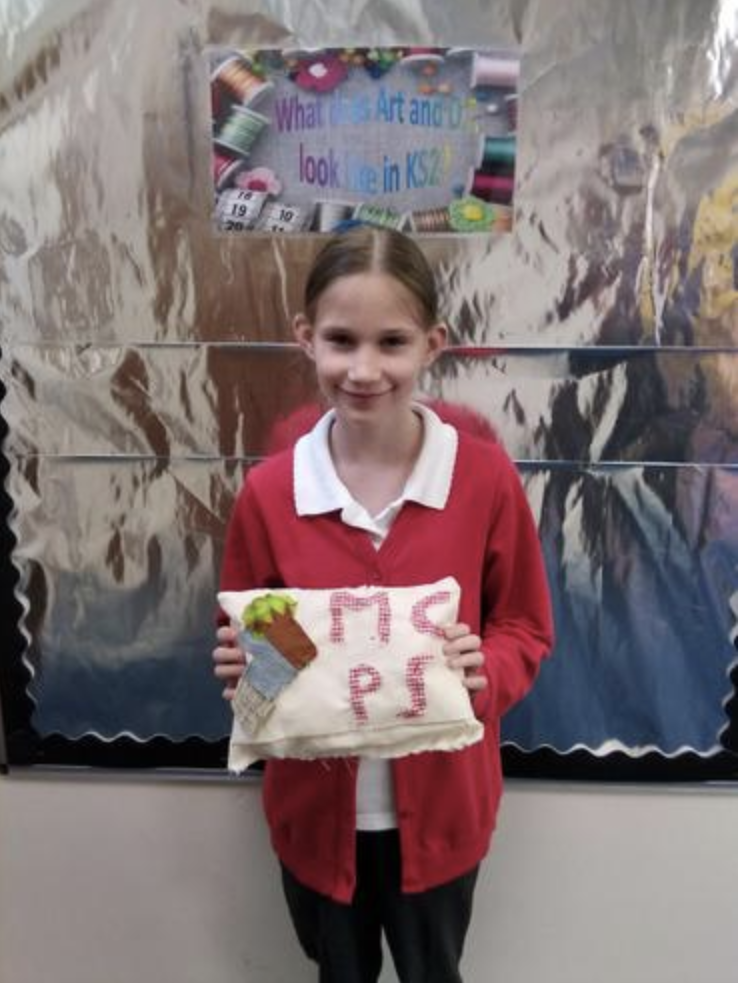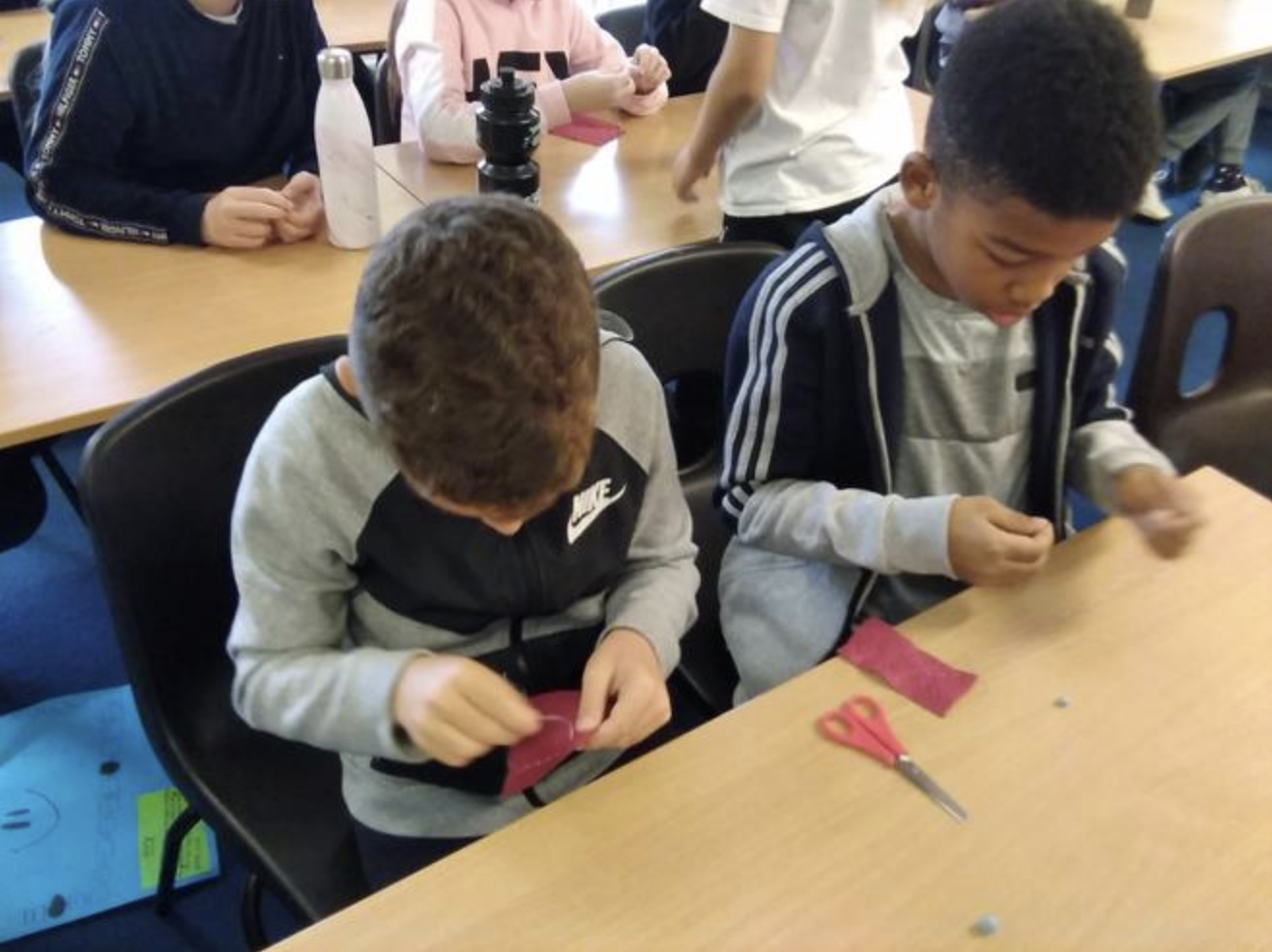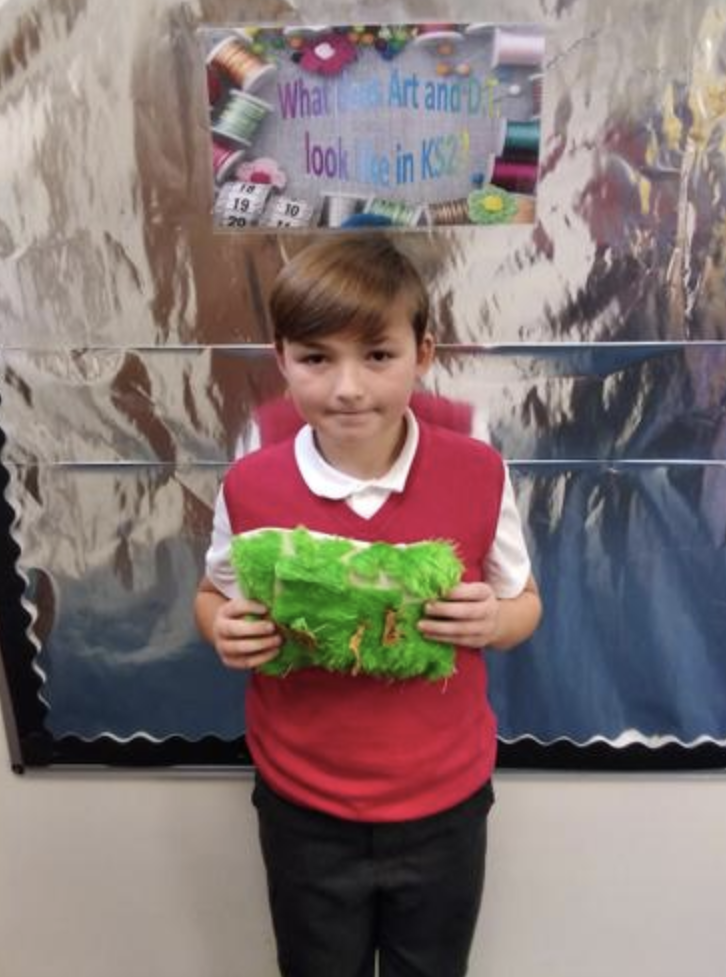 'We are perfectly different'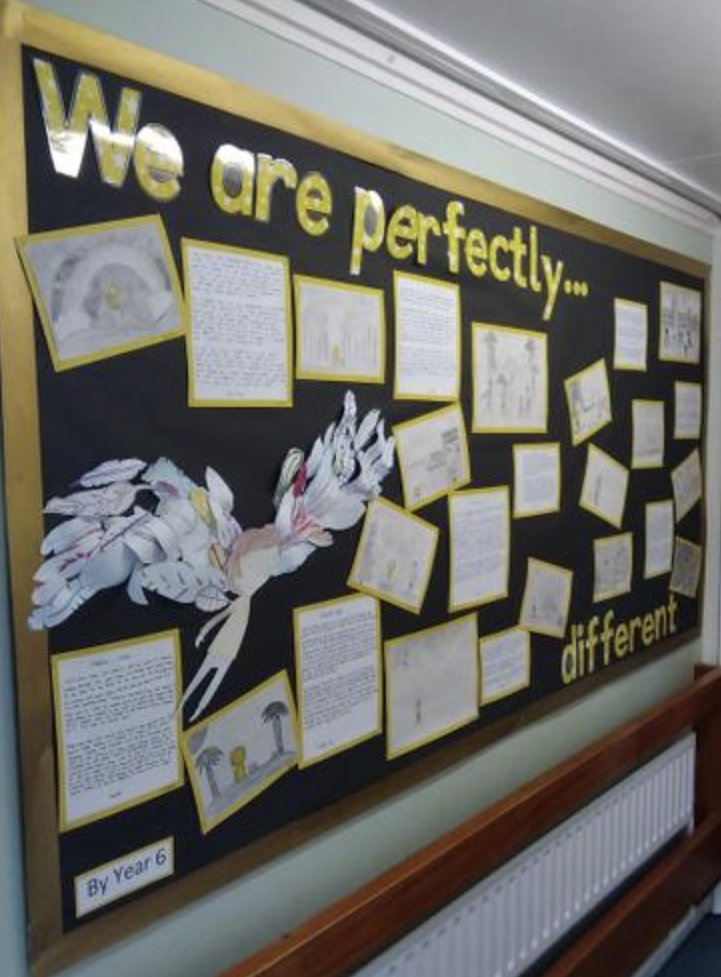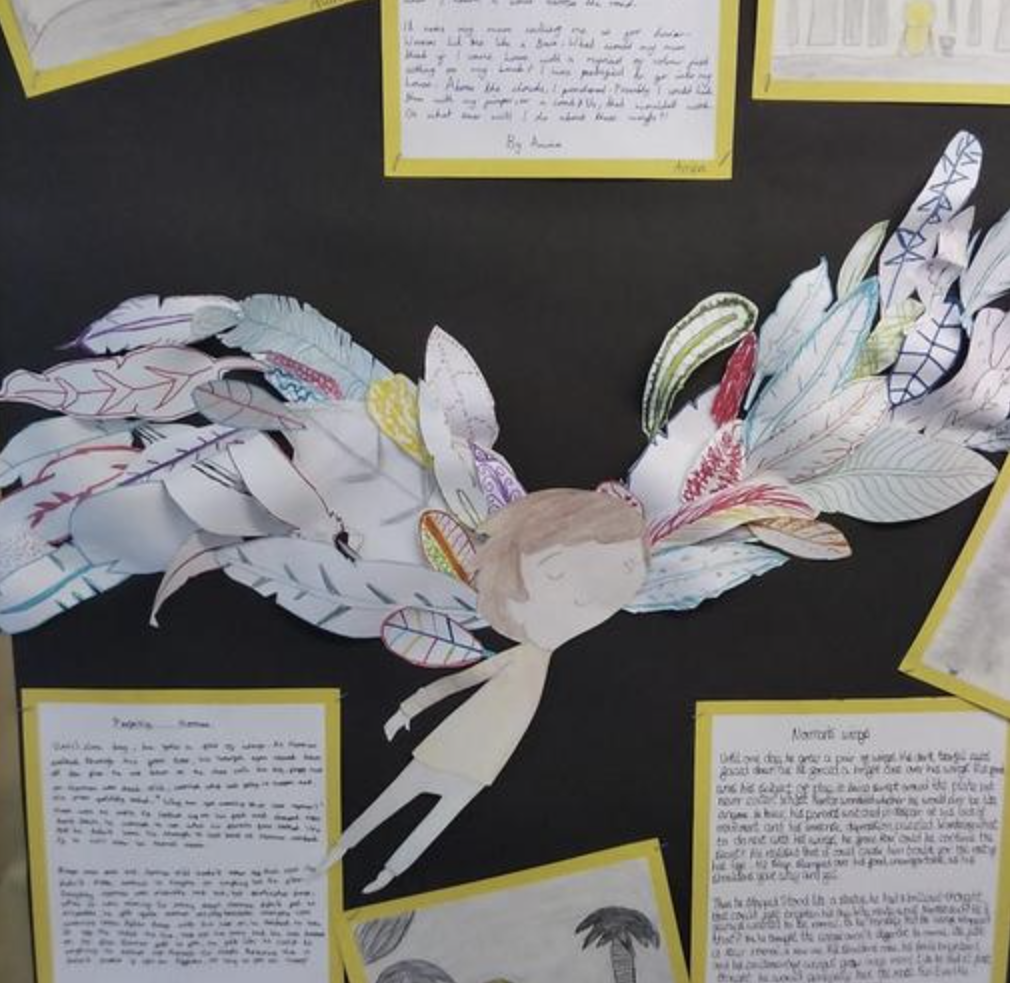 As part of the transition from Year 5 to Year 6, we explored the main themes from 'Perfectly Norman'. There was lots of discussion around the words 'difference' and 'equality' which then helped us to imagine how we would feel as Norman. We used lots of descriptive language in our writing and created pieces of art work inspired by the text. Our work is now on display in one of the main corridors.
Useful Links
Below, you can find a number of useful links to help support your child's learning:
Year 6 News